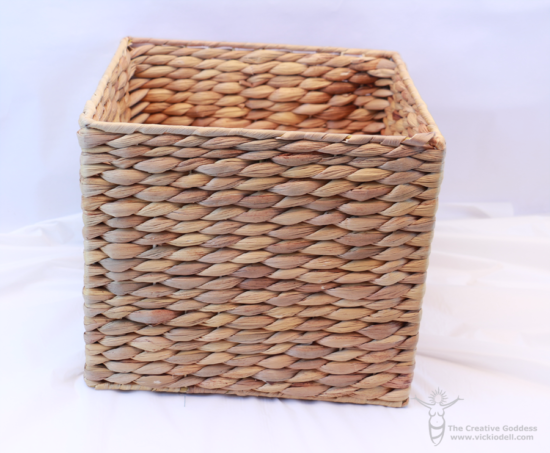 I've taken up the needle and floss again. I'm not sure why exactly but after years and years of not doing any needlework I've felt compelled to take it back up. It's a nice, relaxing project to work on in the evening after a day out in the yard and gardens. I come in, shower, eat dinner and then curl up on the sofa to stitch. It's relaxing and my muscles thank me.
I had this idea that adult coloring book art would make some really fun embroidery so I decided to give it a try and I'll be writing more about that experiment in the next week or two.
And then, I have a puppy. Remember that cute little bundle of fluff I brought home last year? Yeah, well, she will chew just about ANYTHING! Including an new spool of gold metallic floss. But that's my fault for leaving it lay on the sofa. So I decided I needed to put my project in a basket. That way, I rationalized, I could move to the front porch or the hammock in the back yard to stitch if I wanted to.
And I have. 
While the sweet grass basket I picked up at the craft store smelled heavenly it wasn't much to look at. Plain.
I remembered a box of FolkArt Ultra Dye the folks at Plaid sent me and I applied the Emerald City dye with a soft paint brush just around the bottom quarter of the basket.
It was love at first site.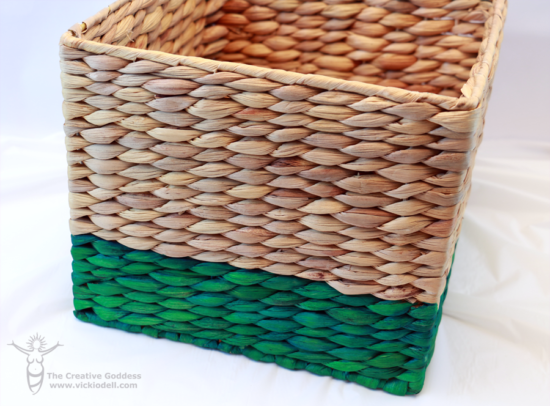 And this is how it looks dry. YUMMY!
I love the way the color varies just like the sweet grass does.
I love all of those luscious blues and greens.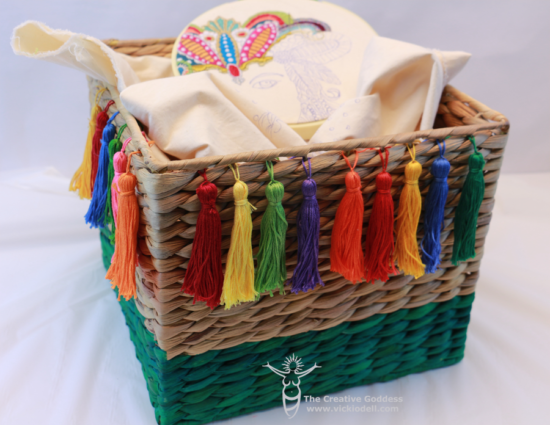 But it was still just a bit plain for this color lovin' gal so I dressed it up even more with embroidery floss tassels I made with the PattieWack Tassel Maker.
That is so much better. And you can see a sneak peek at the project I'm working on.
Poppy (the pup) doesn't bother any of this as long as it's in the basket so I'm extra careful to make sure to pick everything up and put it inside when I'm finished working.
It smells good, it looks good and it works good. It is good!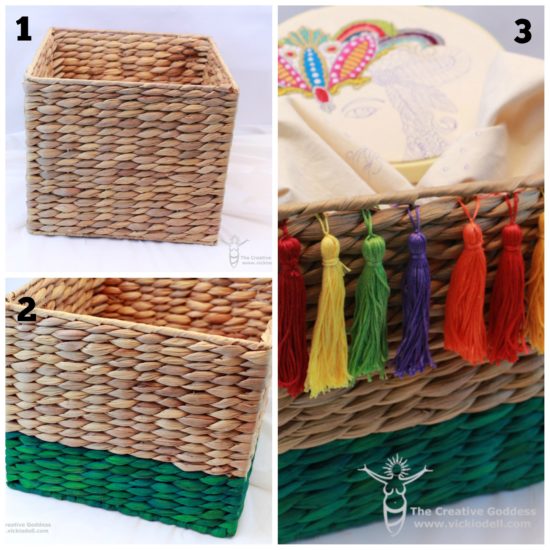 PS. My friend Margot Potter made another version of this tassel basket. Hers is WAY cute! Check it out here.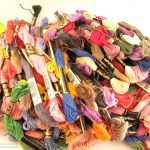 Have you read my story about how I got so much embroidery floss?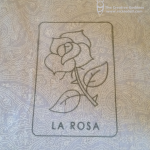 Embroidery makes a great craft while traveling.