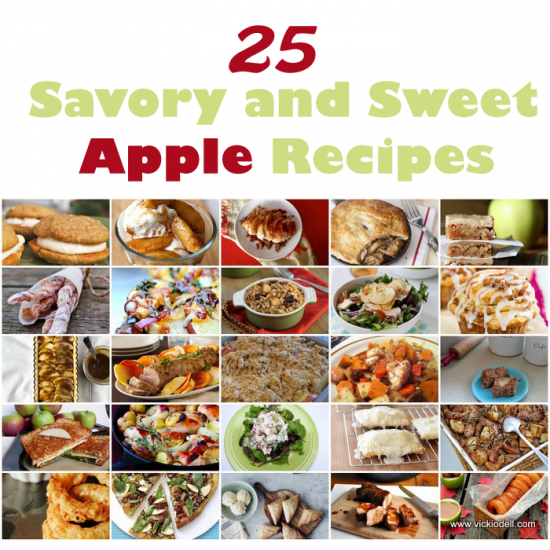 There is only one fruit on the planet that I love more than strawberries and that is apples.  I love apples!
This of year there are PLENTY of apples to go around in my neck of the woods. And my family has a few "must make" apple recipes that I pull out every year (I've included a few below) but I also like to try something new now and again.
So if you're feeling stuck with the same old regular apple recipes I've got a bunch more here you might try.
Apples for breakfast, lunch, dinner AND dessert. Apples for everyone!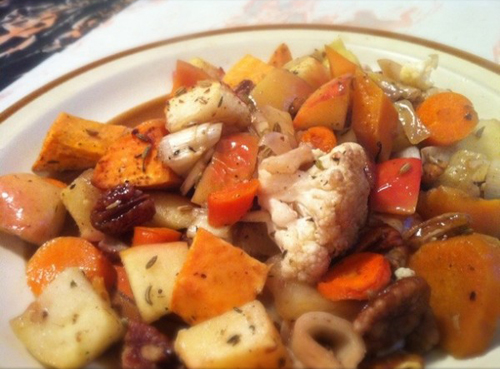 Roasted Apples and Fall Vegetables With Pecans from Blisstree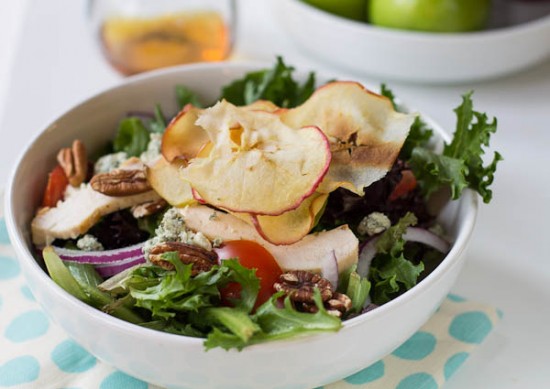 Fuji Apple Chicken Salad from Spicy Southern Kitchen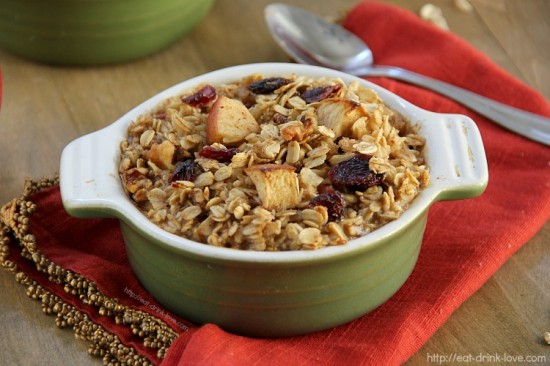 Baked Apple Cinnamon Oatmeal from Eat. Drink. Love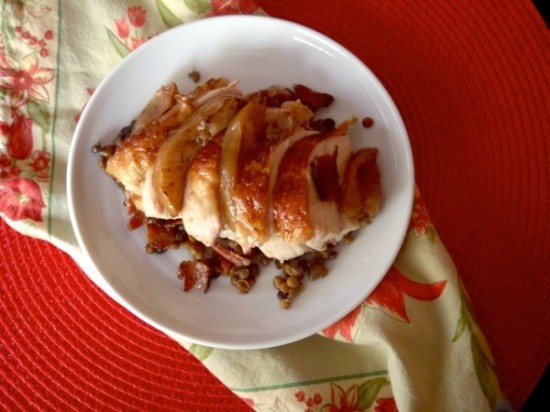 Apple-Bacon Roasted Chicken Recipe from Cooking on the Weekends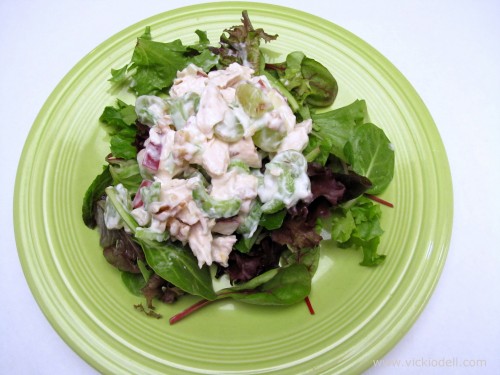 Lite Chicken Salad from The Creative Goddess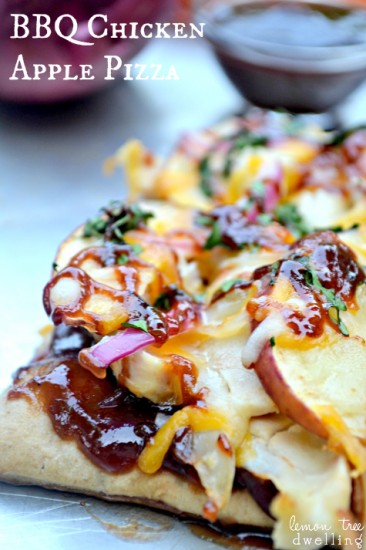 BBQ Chicken Apple Pizza from Lemon Tree Dwelling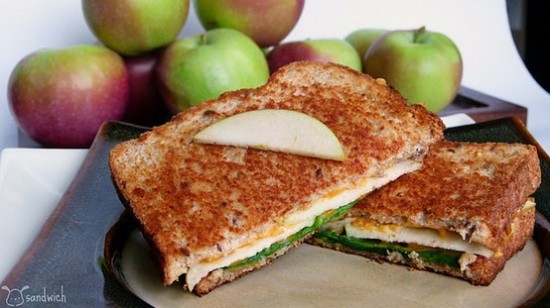 Cheddar, Apple, & Spinach Grilled Cheese from Oscar's Sandwich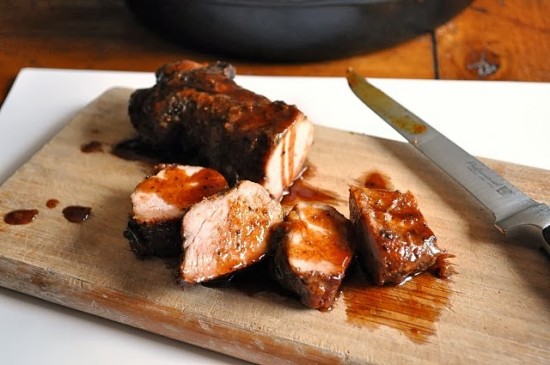 Apple Glazed Pork Loin from Little B Cooks: Chronicles from a Vermont Foodie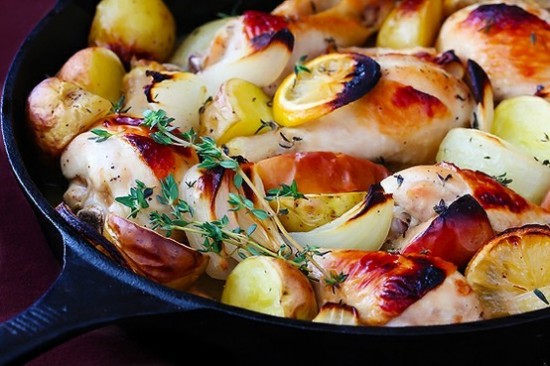 Apple Cider Baked Chicken from Gimme Some Oven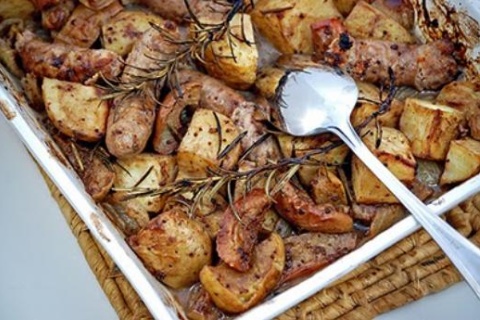 Apple Sausage Roast from Tomayto Tomahto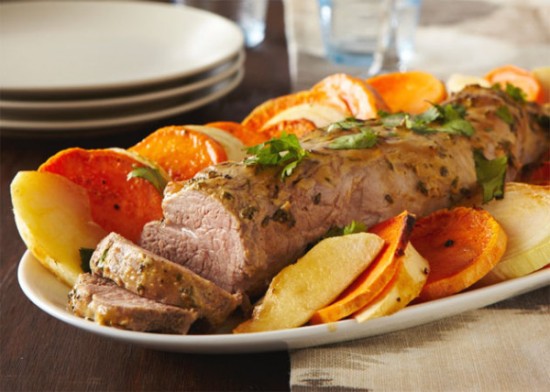 Roasted Pork Loin with Apples and Sweet Potato from Sweet Potato Chronicles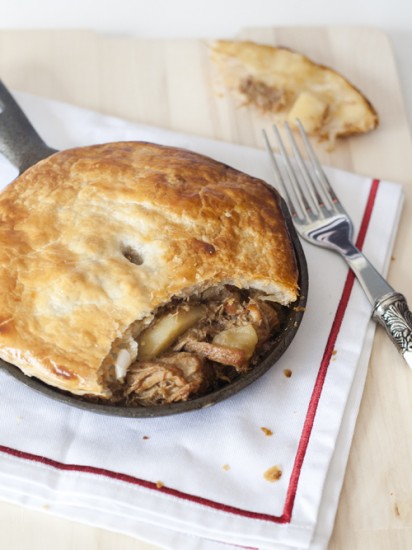 Pork, Apple and Cider Pie from Spicy Ice Cream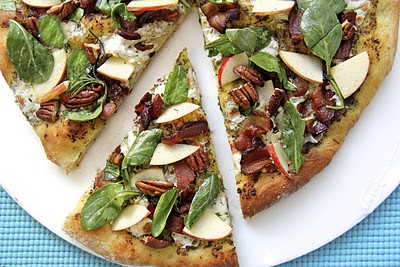 A Fall Pizza – Pesto & Applewood Bacon w/ Arugula-Apple Salad from The Cafe Sucre Farine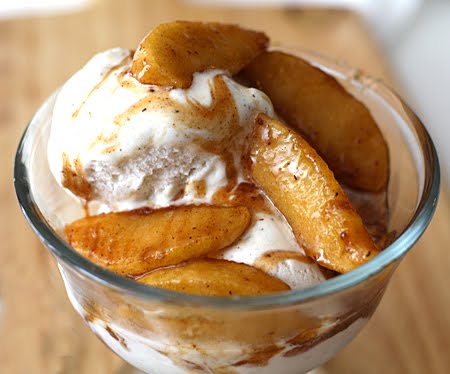 Fried Apples from La Fuji Mama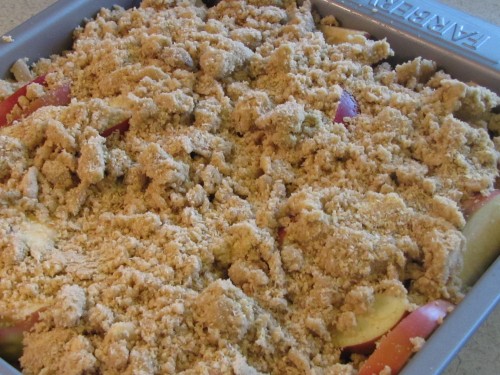 Low Fat Apple Crisp from The Creative Goddess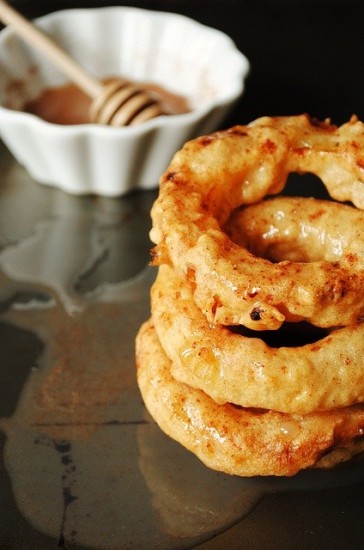 Apple Rings from How to Simplify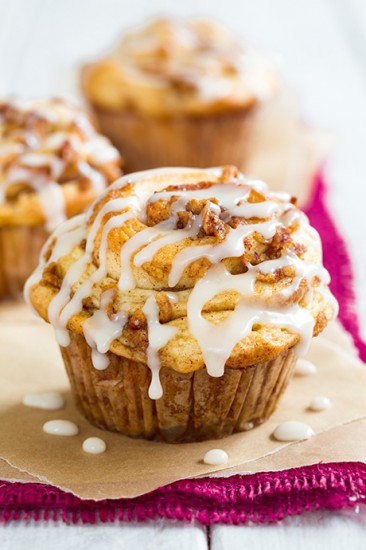 Apple Cinnamon Roll Muffins from Cooking Classy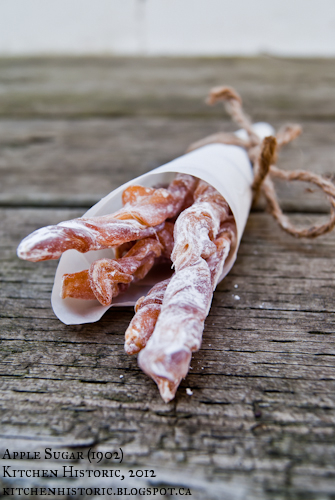 Apple Sugar from Kitchen Historic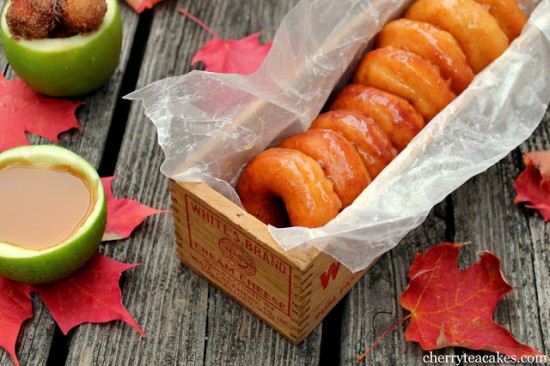 Apple Cider Glazed Donuts from Cherry Tea Cakes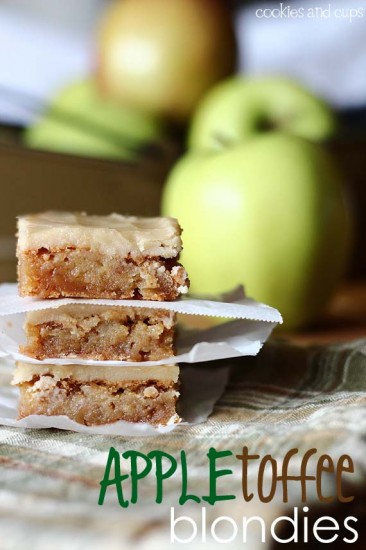 Apple Toffee Blondies from Cookies and Cups

 Apple Walnut Squares from The Creative Goddess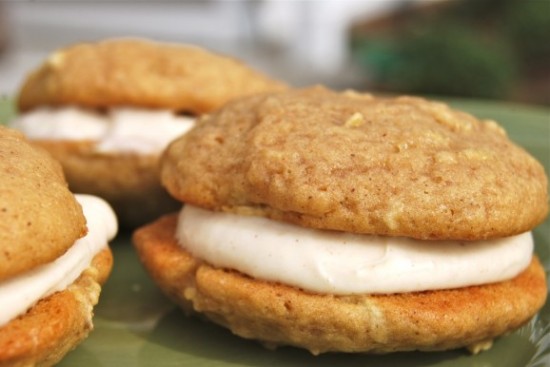 Apple Whoopie Pies with Cinnamon Cream Cheese Frosting from Macaroni and Cheesecake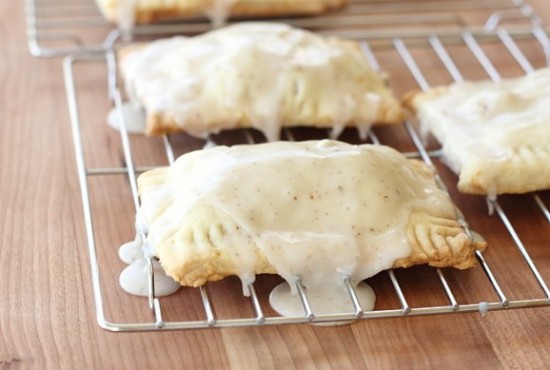 Caramel Apple Pie Pop Tarts from Scarletta Bakes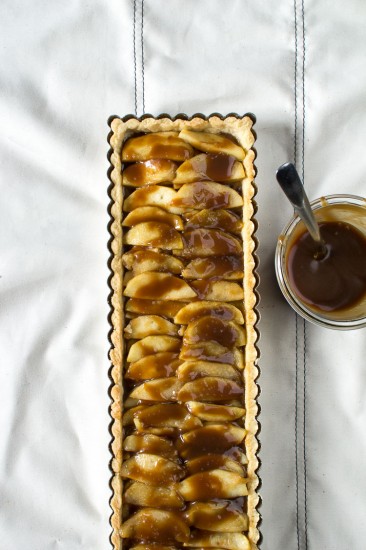 Salted Caramel Apple Tart from The Flourishing Foodie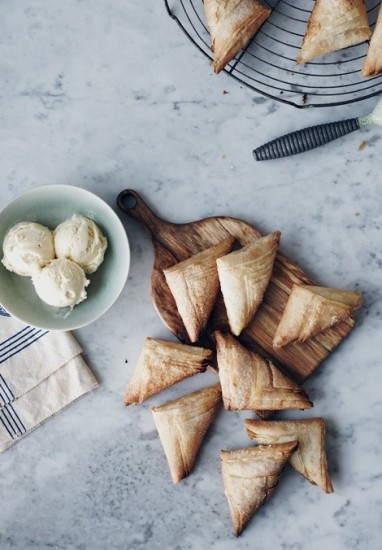 Sweet Apple Triangles from Oh Joy!
So go ahead, hit the farmer's market or the apple orchard and pick to your heart's content. Whether you need breakfast, lunch, dinner or dessert I've got plenty apple recipes for you to choose from!