Hello from beautiful sunny Florida! I'm here visiting Cousin Corporation as a part of my duties (lucky me!) as a Cousin Creative Circle Ambassador. I'm being treated like a queen and having a great time with the other ambassadors and I can't bear the thought of returning to the frozen tundra of NE Ohio right now. I'm not alone though… we are all having such an amazing experience that NO ONE wants to go.
But I will have to go home and I'll be going with lots of new information, some new friends, and yes, a bunch of new beads and supplies. Meanwhile, I thought I would share pictures of the beads I picked up at a recent bead show.
I wrote a post last week The Winter Blues and Bead Show Tips sharing some of my tips for getting the most out of a bead show. 
I seemed to be drawn to some pretty bright beads at this show. I love those luscious raspberry colored glass beads in the photo above. That darker strand with the bit of green in it makes me sooooo happy!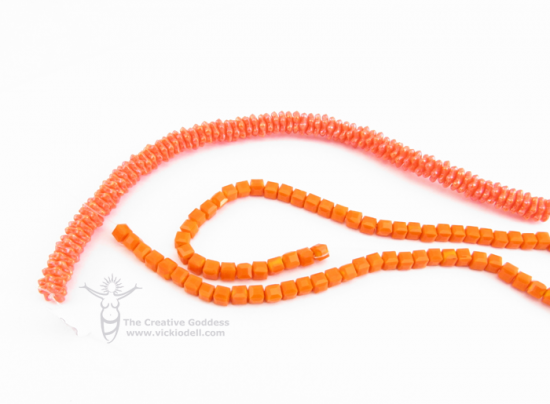 The orange was calling my name too. The beads in the top strand are flower shaped and have a hint of iridescence.
I love the orange cubes and think both strands will be great in some summer time jewelry.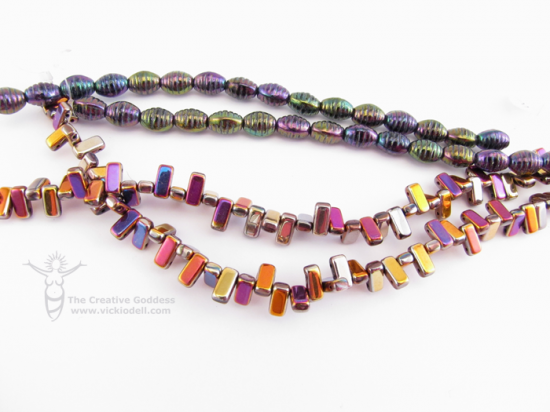 I'm not sure what the finish on these beads is called. Do you know? It's kind of fire polished but I'm not sure it's the right term.
The bottom rectangles are two hole beads and I plan to use them in a bead loom project.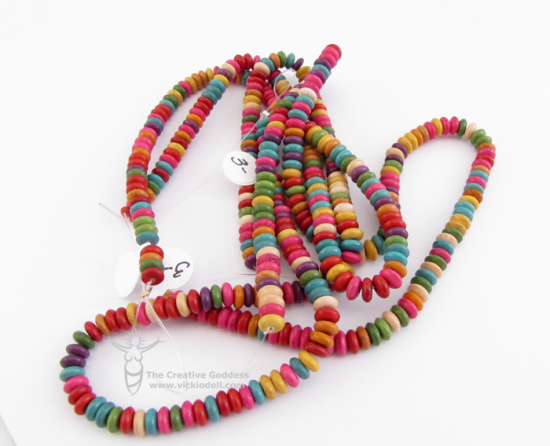 I fell in love with these candy colors at first sight but I didn't buy them right away. Lucky for me when I went back they were still there.
Shopping Karma. They were meant to come home with me!
I had to have these polymer clay beads.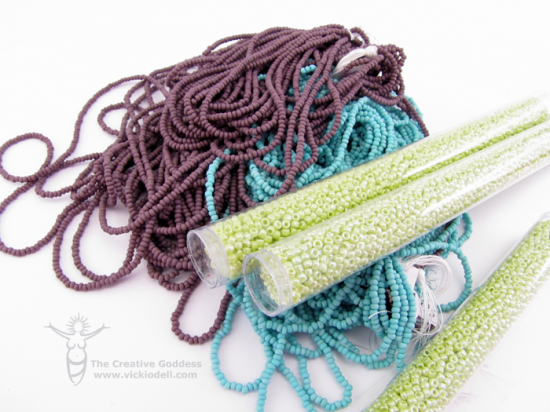 So of course I also had to pick up beads to go with the polymer clay beads.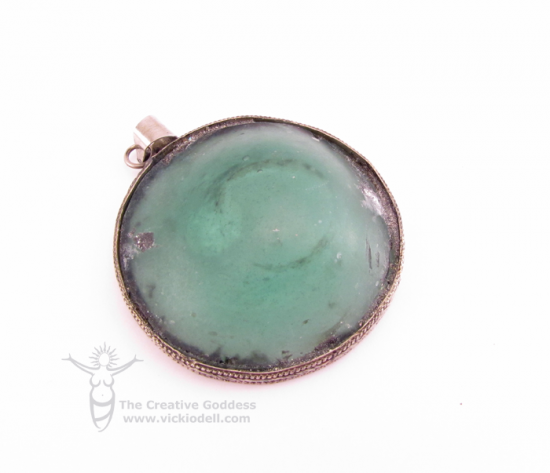 But my biggest splurge was on this large Roman glass and sterling silver pendant. I have some other Roman Glass I used in this project Copper and Roman Glass Necklace and I know they are meant to be together.
Now if you'll pardon me I have to go sit out on the hotel balcony so that I can listen to the surf for a bit.
Is there any sound that is more relaxing?
Here are some of the companies I bought beads from:
facebook.com/clevelandrocksnbeads
www.theodorasbeads.com
beadroom.com
rabbithutchbeads.com