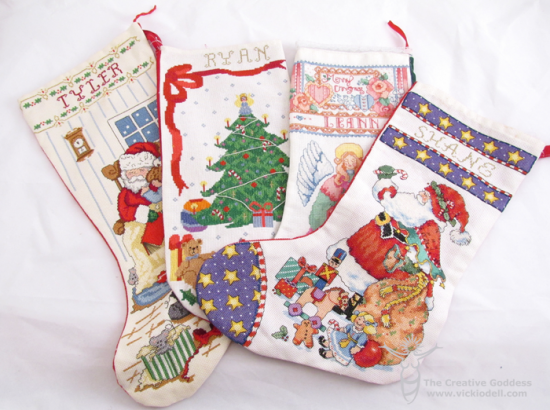 Do you ever wonder, out of all of the things you make, which ones will still be around years from now? Do you wonder which things will  be cherished and which will inspire another generation of crafters? Do you wonder what sort of craft legacy you are leaving behind?
I do. But then, I tend to be a thinky kind of gal.
Anyway, part of the craft legacy my mom will leave behind are the stockings she's made for all of my kids. She'll tell you that she doesn't know where I got the craftiness because I didn't get it from her. She can deny it all she wants but these prove that there is some craftiness in her.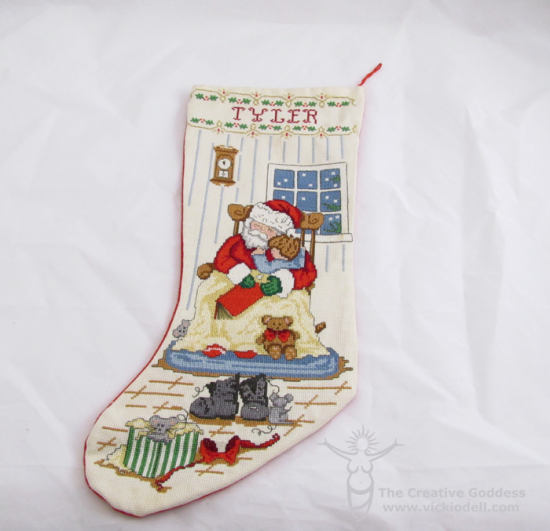 It seems that she started making stockings right away because Tyler's (he is the first/oldest grandchild) is dated 1988 and he was born in 1987. That means this stocking was sent to Germany, where we lived at the time, and then it made it back to the US again. It's a well traveled, and well loved, stocking.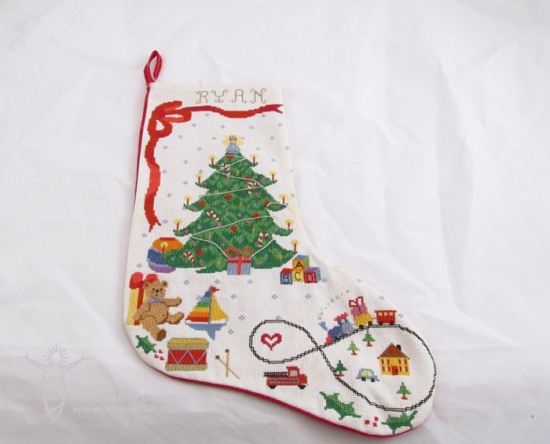 Ryan was the next grandchild followed two weeks later by my sister's first. His stocking is dated 1991 and he was born in 1990. Which means this stocking spent its' first Christmas in New Mexico.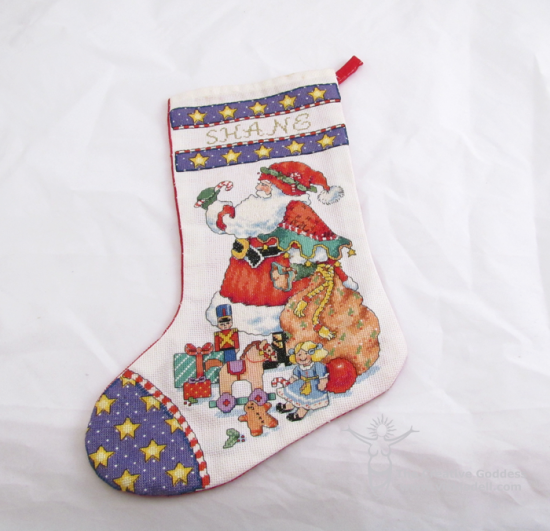 Shane was the fourth grandchild and his stocking  is dated 1993. Which means that "Nana" cranked this stocking out in a little less than 9 months to get it to her last grandson in New Mexico before Christmas.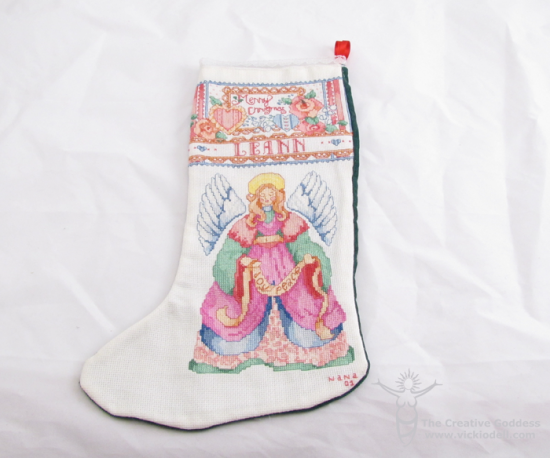 While LeAnn is older than Shane by 2 months her stocking came last. Warren and I were married in 2000 and LeAnn's stocking is dated 2001. I was a little uncertain how my family would take to having a step-grandchild but I knew our girl had been accepted into the family when she received her own stocking.
My kids truly cherish their stockings. I hang them on the mantle every year and they only get handled when the kids are taking their gifts out. Once emptied they get hung up again right away. Which is probably why even the 25 year old stocking still looks good.
Now that the kids are all moving out I'm trying to decide if/when I will give their stocking to them.
Maybe not for a while because I enjoy seeing them on the mantle almost as much as they do.
Has someone left you a craft legacy or do you consider the craft legacy you are leaving behind?