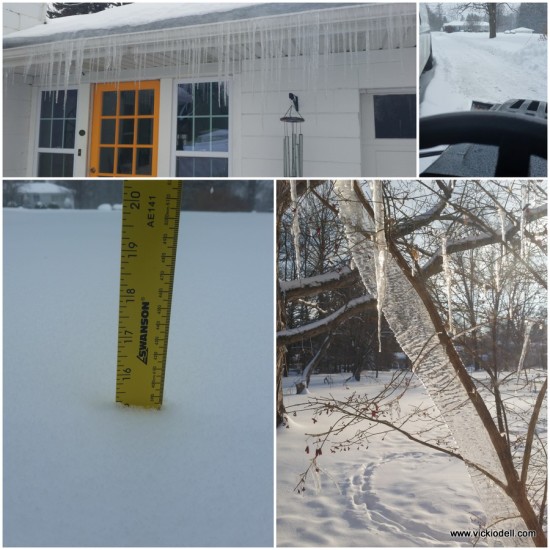 I've been pouring over seed catalogs the last few weeks trying to soothe my eyes from the blinding whiteness of all that is outdoors. These photos were taken last weekend but I hear rumor that most of it will be gone by the end of next week. We haven't seen grass since sometime in December. I'm not sure I remember what looks like! But I'll figure it all out pretty quick, I'm sure.
Anyway, while going through my stacks of catalogs and turning down the corners of pages of plants I might like to try, making lists and reading a couple of new books that have me dreaming of new garden techniques I've started noticing some trends.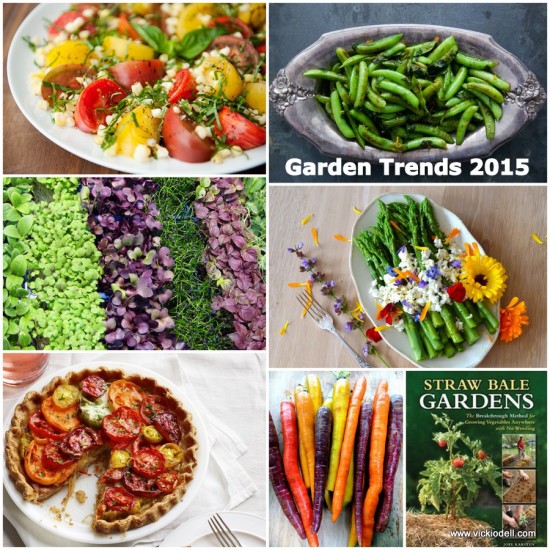 Almost every seed or plant catalog featured a few (usually several) of the items below and I've not found one but THREE new books on Straw Bale Gardens (2 of the books are still on order). I am definitely trying the straw bale garden this year and I'm planning to grow several types of the items below.  I also found a few recipes or other links relating to the trending items that I though you might like to try too.
Take a look!
Colored Carrots – Rainbow Carrot Ribbon Salad from Proud Italian Cook
Micro Greens – Add some culinary couture to your salad from She Knows
Edible Flowers –
Green Asparagus, Goat Cheese and Flowers with an Orange Vinaigrette from The Taste Revelation
Edible Flower Chart
Peas – Seared Sugar Snap Peas from Simply Recipes
Heirloom Tomatoes –
'Farmstand Fresh' Heirloom Tomato Recipes from The Crafty Hostess
Heirloom Tomato and Corn Salad from Use Real Butter
Straw Bale Gardens
Straw Bale Gardens by Joel Karsten
[mc4wp_form]