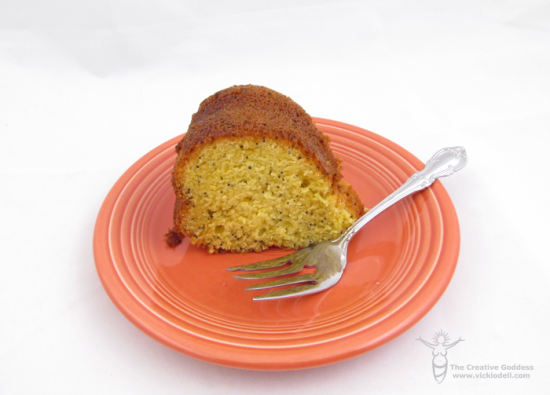 I can't even remember the last time I made this cake.
I do remember where I got the recipe  though. I got it from a good friend named Stacy who was at Cannon Air Force Base back in the early/mid '90's.
She had three boys and I had three boys. It was chaos – but good.
So if you are reading this Stacy – Thanks for the great Lemon Poppy Seed Cake!
Lemon Poppy Seed Cake 
1 Box Super Moist Lemon Cake Mix
1 Sm Box Lemon Instant Pudding
4 eggs
1 1/2 cups water
1/2 cup oil – or applesauce if you are watching your fat intake
2-3 Tablespoons poppy seeds
Mix all ingredients.
Pour into greased bunt pan.
Bake at 350° for 50 minutes.