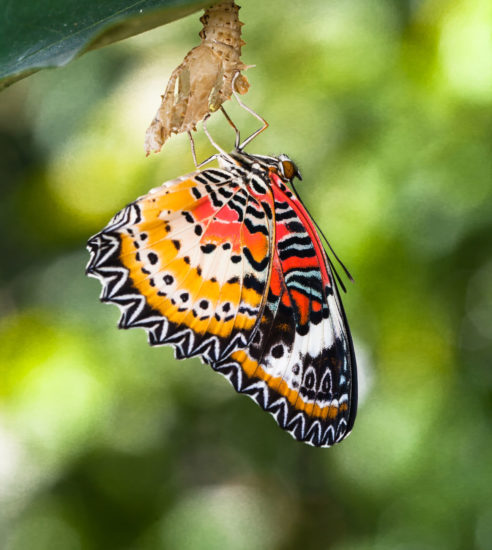 I woke up the other morning with this feeling of freedom and gratitude that was overwhelming. I imagined that I'd been a caterpillar in a cocoon for 51 years and was just now escaping and fluttering my beautiful butterfly wings.
Coming into my own.
It was glorious. Simply glorious! The sun was shining, the air was warm and I was overwhelmed with feelings of love and gratitude. My skin tingled and I couldn't help but sing out loud.
My apologies to those nearby.
And I realized that I was FREE!
Free of so very much.
I've long listened to the advice and urging of others. Don't do this, don't do that. Don't cause a ruckus, that's not ladylike, you won't be liked. Blah, blah, blah.
I've listened to the life, blog, and business gurus advice on writing, doing, and being and I've often felt like I didn't measure up. That I would never measure up.
Also, that I was not living authentically. I felt like my cocoon had grown too tight for me and it was hot and stuffy inside.
I felt like I was being suffocated. 
I tried for years to do the "right thing" the "acceptable thing" only to feel like I'd lost my magic. I'd lost my sense of who I really am and what I'm here to do. I totally forgot what is important to me.
That middle of the road gal. That play it safe gal.  That's simply not me.
Hey, my husband doesn't call me impetuous for nothin'!
Something about how the world has changed, how I've aged, and the crap I've been through over the years, along with the support I've received here at home, out in my community, and even in the greater online world has made me realize I'm not willing to live my life in that stuffy old cocoon any longer.
I want my magic back dammit!
I got an email from a reader last week that made me realize that I'm finished being Mrs Nice Guy. I'm totally over walking in the middle of the road.
The reader said.
Hi Vicki, I really enjoy your ideas and newsletter, however I am a Trump Supporter and was disappointed to see your comment about the election. It's over. Get over it.

From now on It would be nice if you just would stick to the newsletter ideas and not your political opinion. Frankly it really irritated me to see that comment today. I was looking forward to your newsletter but not your feelings about the election which have nothing to do with your newsletter.
Yeah, thanks for that bit of input but… "NOPE"!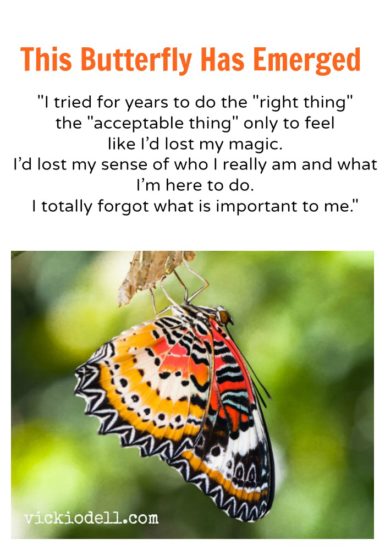 Dang, I don't go into her house and rearrange the furniture to suit my taste. I couldn't help but be irritated by the sense of entitlement this writer had. Her disappointment? Sheesh!
I RARELY write about my personal ways of being. Politics, religion etc. Just because I was trying to be nice. Trying to do the right thing. But my comments in that post had a WHOLE LOT to do with why I wrote it in the first place. With why I started my online shop to begin with.
Now if you are happy with the way the world is going and you have no desire or compulsion to help others then that is your business. I'll not call you out for it unless you make a stink about it.
But as for me and my house we will serve ALL those who need us. (How's that for a Bible verse mash up?)
I am me. I wear my heart on my sleeve, I have absolutely no idea how to control my mouth or my imagination and I'm OK with that.
What's important to me is helping people.
Helping them make the best of midlife.
Helping them pay the rent and feed the kids.
Helping them grow their own food.
Helping them become free butterflies of their own! 
And as for you "Miss Disappointed" you can unsubscribe if you don't like what I write but you have no right to tell me WHAT to write.
Now, I've got to go sell some things so I can feed people.
Because THAT is what really matters.
I LOOVVE you all to the moon and back!
Vicki