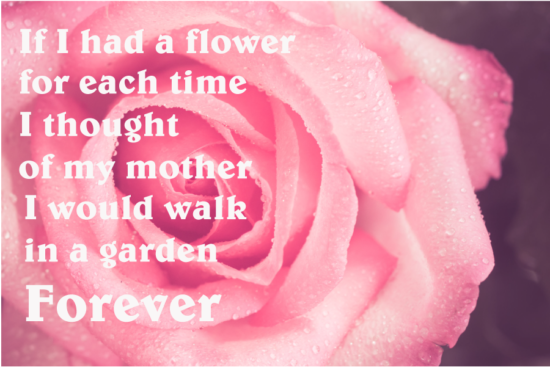 I'm not sure about yours but my mother loves her roses. Probably one of the few things I inherited from her, you know, except that we look a lot alike.
Disclosure – an Epson printer was provided for my use in this project
Anyway, when Epson asked if they could send over a XP-830 Expression Printer for me to try I knew I wanted to create something for my mom for Mother's Day that I could print out. I gathered up my very basic Illustrator skills (I've been taking lessons online so I'm learning a bit at a time) and create a Mother's Day Printable Card to share.
It might not be the same as some of the other cards I've made but I can tell you that little graphic took me just as long to create!
I've also created a PDF document version so you can download it and print one too. Just click the link above.
It's a little smaller than one half of an A2 card so you can play with creating a background or border for it.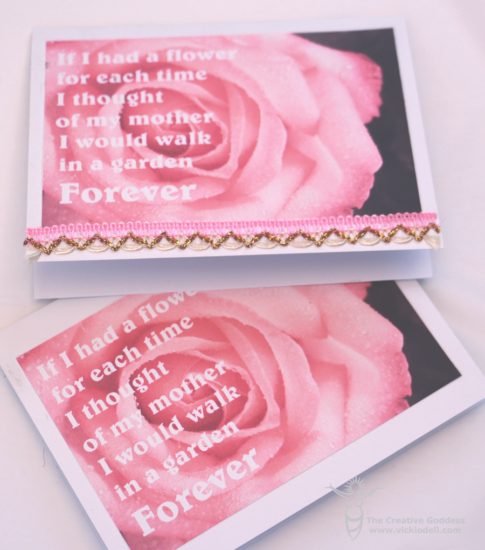 You can add it do a blank A2 card and embellish it, or not, any way you'd like. I love how the printed image turned out and have some other crafty plans for this printer that I can't wait to get started on!
I also thought I would share some other great Mother's Day printables I found around the web.
How will you be celebrating Mother's Day?