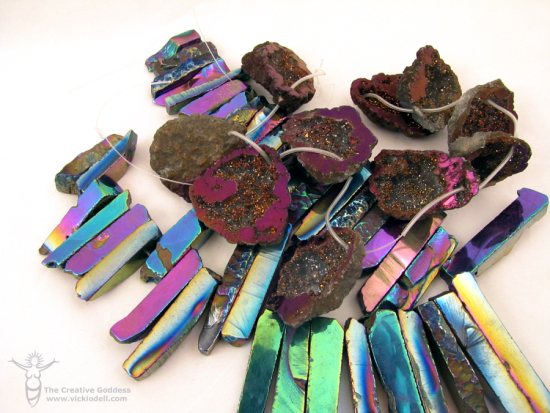 Cabin fever – it's a thing, people. And I had a bad case of it. I've been sickly for several weeks and stuck at home trying to get better while building up my strength but a girl can only take so much resting.
I know, it's something we all dream of. A few days or a week off of the daily grind to just do NOTHING. But nothing gets boring real quick. Especially if you are like me. I'm a go and do kind of gal. The more going and the more doing the better.
So I finally got out last weekend and went to the Intergalactic Bead Show and I thought I'd share what I bought.
Above I got some really shiny rocks. The druzy beads aren't super sparkly but that's what I liked about them. I liked their more natural lumps and bumps.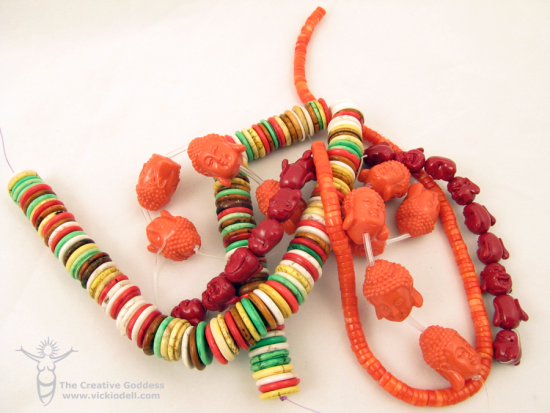 The larger Buddha heads are pretty big. I think they will make great tassel pendants. I also couldn't walk away from the smaller Buddha heads and the colorful disc beads. So much lovely color!
And yet another Buddha – are you sensing a theme here?
I don't know about you but I think that decent looking chain is hard to come buy so I always buy it when I see something I like.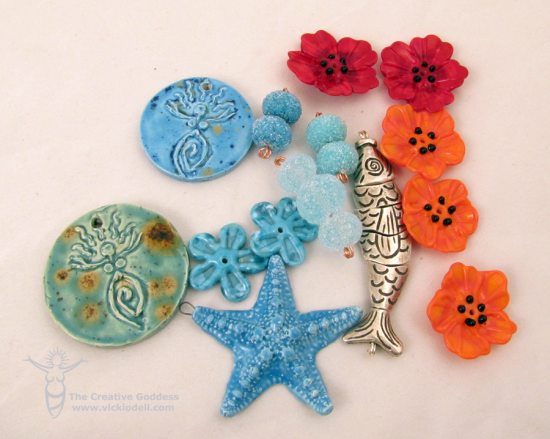 How can you make summer jewelry without ocean themed beads, flowers and a goddess or two?
You can't.
I love those bright poppies!
Have you been to a bead show lately? What was in your bead show haul? What can you not pass up when you see it?