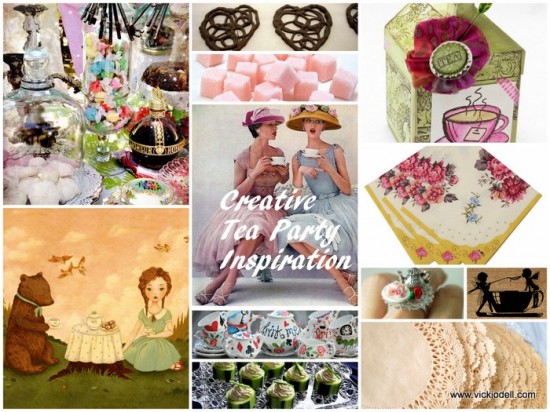 I've been thinking quite a bit lately about having a few creative tea parties in my new and improved studio space or maybe even in my back yard this spring and summer. It gets a little too quiet around here some times working by myself so I want to do something fun, social and creative.
Besides, some projects like the cement or hypertufa planters I want to make really need more than one person to pull off.
Anyway, I've been doing some poking around the interwebs for inspiration and I thought I would share some of what I've found with you.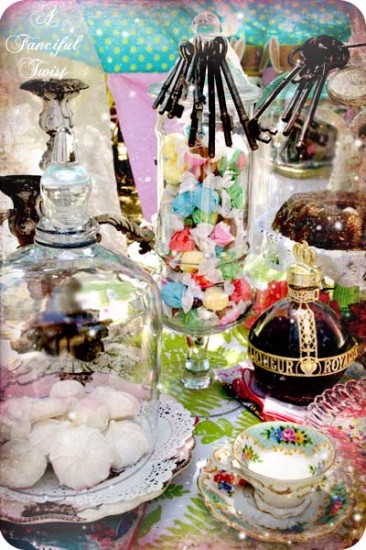 For the ULTIMATE in tea party inspiration you have to visit A Fanciful Twist and check out her Mad Tea Parties. So much fun!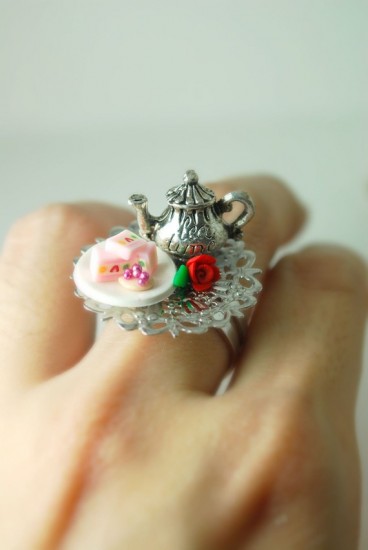 I think these would make charming favors for my guests – Tea Party Tray Ring on Etsy.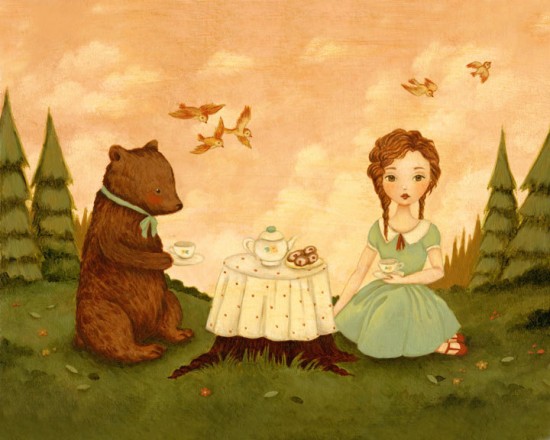 For the price, I'm thinking I could gift one of these prints to each of my guests. The Bear Who Came to Tea from The Little Fox on Etsy.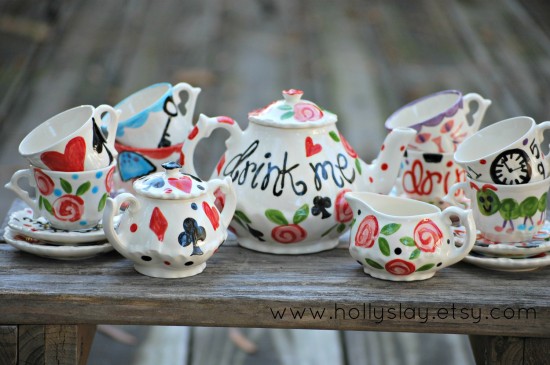 Whether I have a creative tea party or not I'm thinking about asking for this Alice in Wonderland Mad Hatter Tea Party for my birthday. Yes, I know they are made for children but I don't care. In fact, I think that makes it MORE fun.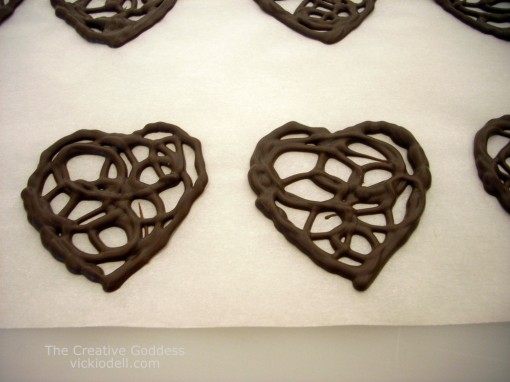 It's not a tea party if there aren't tasty sweets to sample. I think I'll make some cupcakes and garnish them with my Lacy Chocolate Hearts.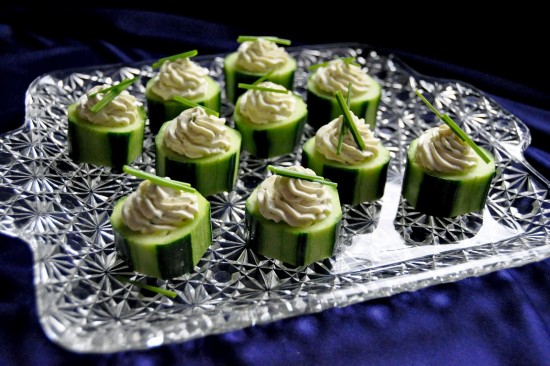 Some healthy nibbles like these Cucumber Cups with Basil Pesto Filling from Naomi Cakes would be perfect.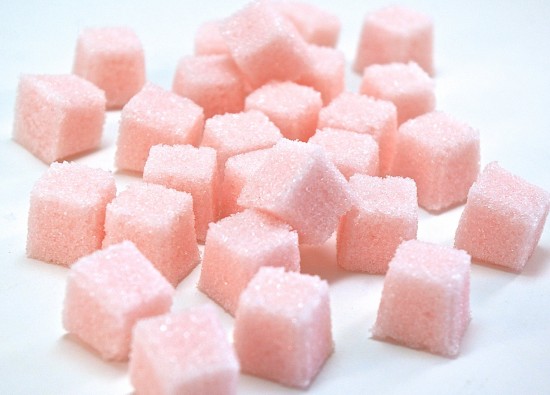 And of course there would be tea. These Rose Petal Flavored Sugar Cubes from Trio3 on Esty would be wonderful!

Can you believe that these Truly Scrumptious Vintage Afternoon Tea Party Napkins from Fabfingz on Etsy are paper? They are far too lovely.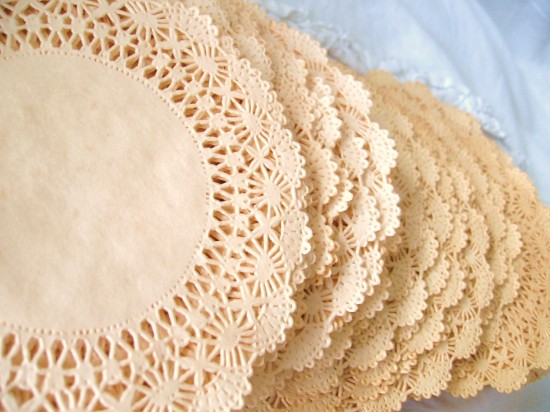 Oh! And these Tea Stained Doilies from Twig and Paper on Etsy for a vintage vibe.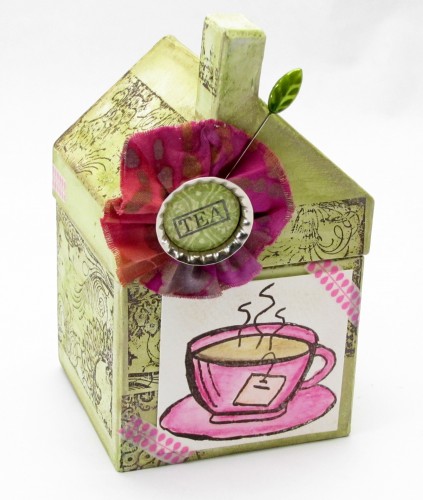 Maybe I could make up a few of these Mixed Media Gift Boxes for guests to take home. Or they could be the project we create at the party?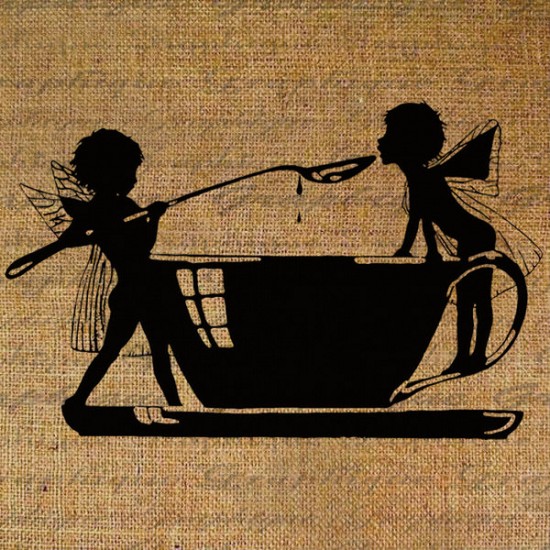 Or maybe the project could include these adorable Fairy Children in this Digital Image Download from Graphique on Etsy
And while I'm a very laid back hostess here are a few links regarding hosting Tea Parties.
Tea Party Etiquette       
So yeah, now I'm thinking I could pull one or two (or more) of these off and have a great time with friends crafting, drinking tea and nibbling on yummy food.
Have you hosted a creative tea party of any kind? What should I make sure to do that worked for you? I'd love to know.