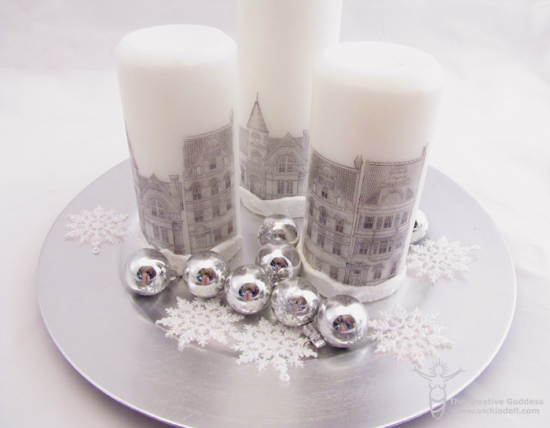 There is a certain Dickens vibe to this trio of stamps that makes me think of a cozy Victorian neighborhood covered in snow.
The only trouble is that I'm not a HUGE paper crafter. So what's a gal to do?
Go with what you know – home decor – and then do some experimenting to see what you can come up with, that's what.
The experimenting part involved trying to figure out how to stamp on a few candles. I just knew there had to be a way to pull it off.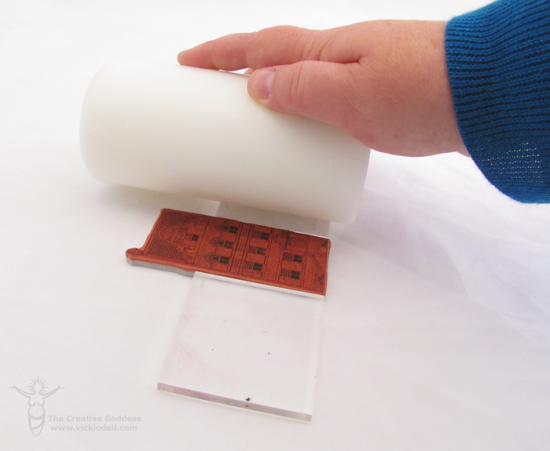 It took a little practice but I figured out that if I ink an unmounted stamp and then put a shim on each side, in this case two acrylic stamp blocks that are that same thickness of the stamp, and then roll the candle over the stamp I could get a decent impression.
Viola!
I used a solvent based ink (Like Surfacez from Clear Snap) and let it dry a few minutes before stamping on another house.
If you dislike the way a house turns out use a solvent based stamp cleaner (Like Surfacez cleaner) and remove the stamped image from the candle. Just wait a few minutes for the cleaner to evaporate and then buff slightly with a soft cloth and you are ready to try again.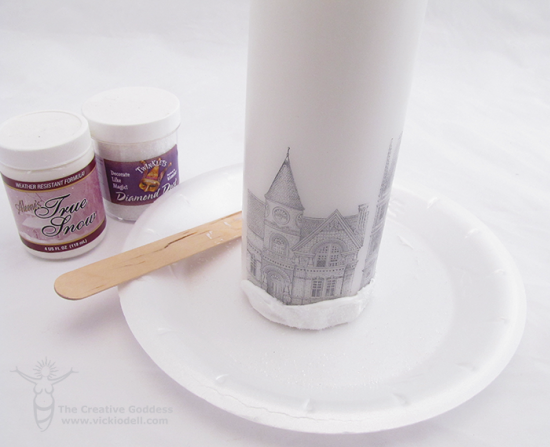 Using a craft stick I swirled on some Aleene's True Snow and then gave it a sprinkle of Diamond Dust.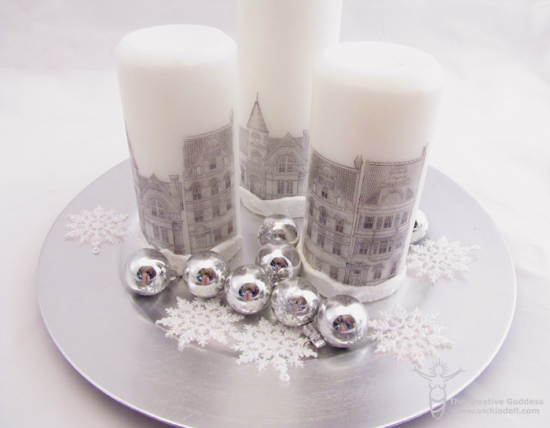 I put the three candles on a silver charger and added some silver mini ornaments and some sparkly snowflakes.
Perfect for a wintery tablescape long after the holidays are over.