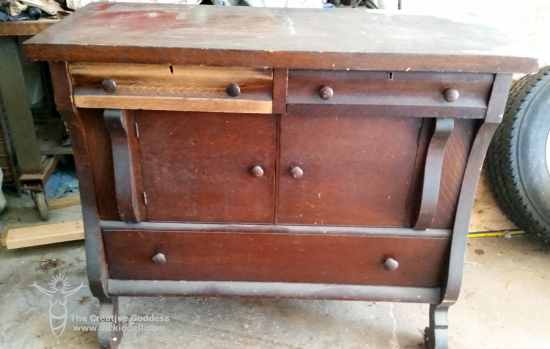 Earlier this year I saw a photo of a buffet a young couple turned into a DIY breakfast bar and I absolutely LOVED it and wanted one of my very own. The only problem is that I searched months and months for a buffet that looked similar and found NOTHING.
It wasn't until one day when I actually decided to measure the ONE WALL that would hold such a gem that I realized that a standard buffet wouldn't fit in my kitchen. Too long!
So I had to let my vision morph into something similar but not EXACTLY like what I had in mind.  And that is when I found the beat up beauty you see above.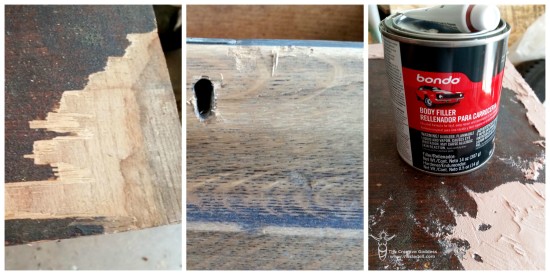 And when I say beat up, I mean beat up. This is the first project I actually used Bondo on to try and smooth out nasty veneer.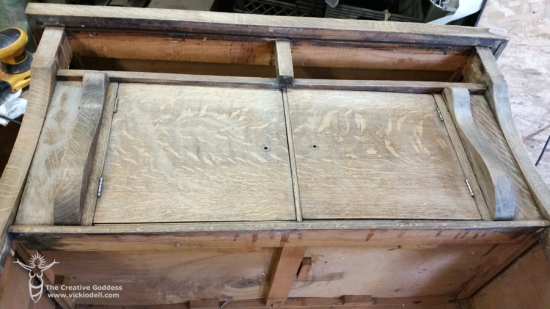 I also had to strip the finish off because it had become kind of "gummy". I don't even know what was on it before but it was pretty gross.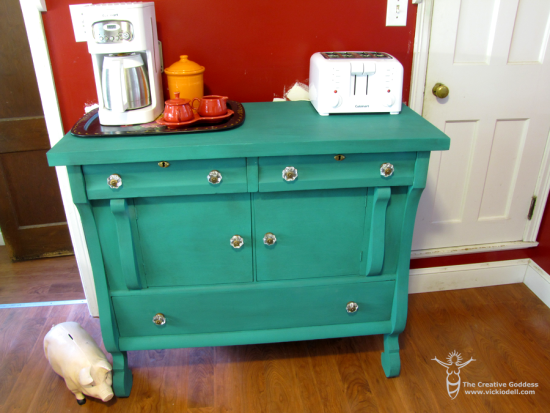 And then it got a fresh coat of chalk paint and just a touch of wax. I don't use chalk paint or wax very often at all but I thought it would hide some of the scratches and dings I couldn't fix.
And it did!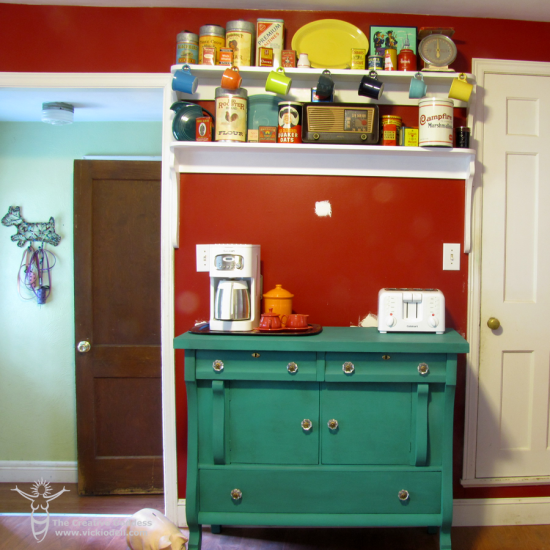 The big glass knobs are from Cost Plus World Market.
And now I have to paint the kitchen because I took the shelves down that were there and got a bunch of big holes. *sigh* Never ending.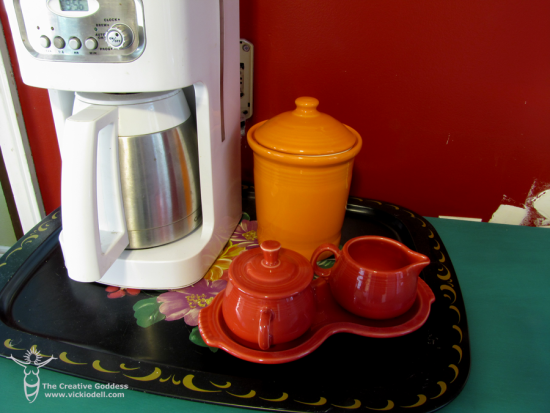 I added to my already extensive collection of Fiesta ware and got the coffee canister and cream and sugar set.
Because I ALWAYS need more Fiesta!
We have used it a couple of months now and really like having all of the things we need for breakfast in one place.
The doors hold my biggest cooking pots and frying pans and the drawers hold placemats, napkins and a tablecloth or two.
There were times when I thought this piece was a total loss but I managed to pull it off, I think.
Have you ever bought a beat up piece of furniture and thought you would never be able to finish it?