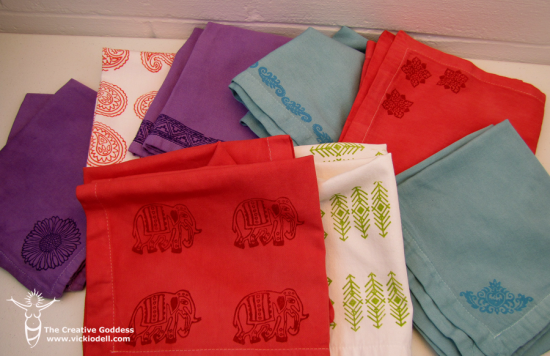 Yesterday I told you all about how much I loved the Fabric Creations™ Block Printing Stamps and Soft Fabric Inks from Plaid and that I went a little nuts creating with it. You can read all about it here.
I've been buying white restaurant napkins a dozen here and there when I find a good price on them. The idea is to completely stop using paper napkins and only use the cloth napkins. Most days it's just the two of us here and we could use a napkin for more than one meal if we wanted to. Which we don't do with paper. We just toss it and get another. Wasteful.
But you know I couldn't live with plain white cloth napkins, right? I had to add some COLOR.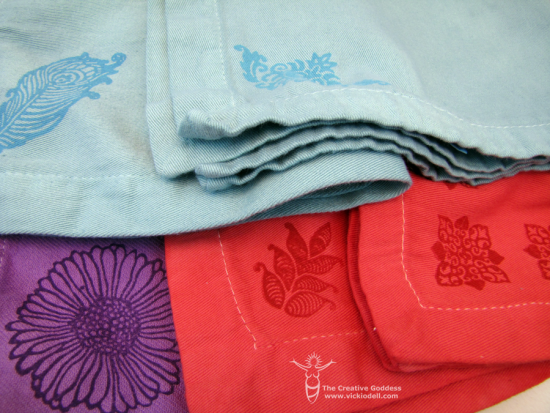 I dyed 12 napkins – 4 red, 4 purple and 4 blue – with Rit Dye I had on hand.
Easy Peasy.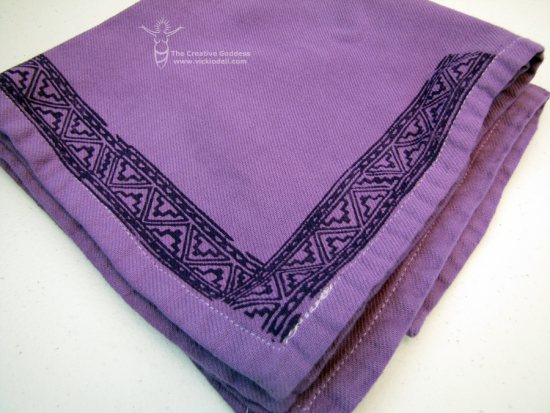 And then I used the Fabric Creations™ Block Printing Stamps and Soft Fabric Inks to embellish them and make them my own.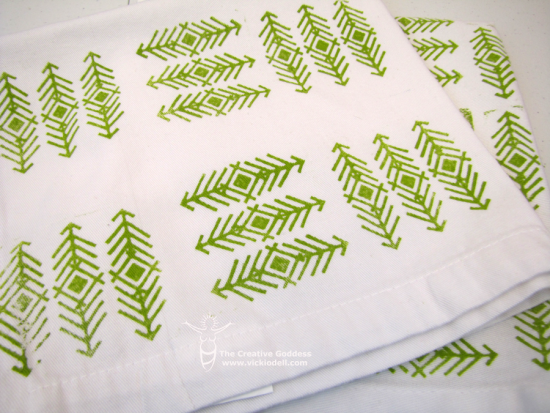 I started out with some fairly simple stamps and only did the corners but quickly moved up to stamping the whole napkin.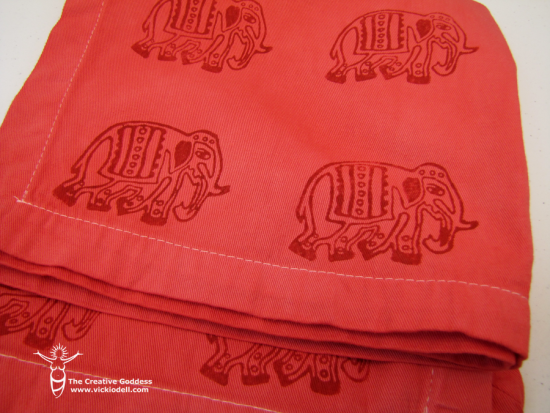 I think these elephants are my favorite.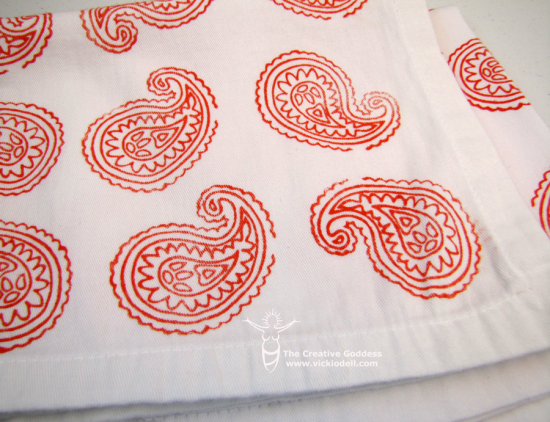 I thought about taking them over to the sewing machine and adding some thread embellishment too but decided that maybe that was a little much.
But then, I might just do it anyway because you know me – I like MORE and there is no such thing as too much.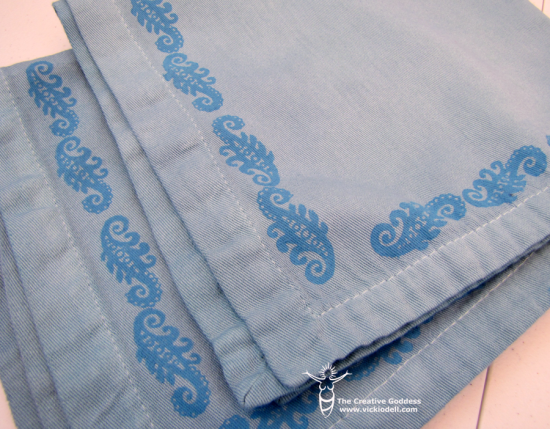 I love this soft blue. Casual but nice at the same time.
I love the way these turned out and they will make even every day meals seem a little more special.