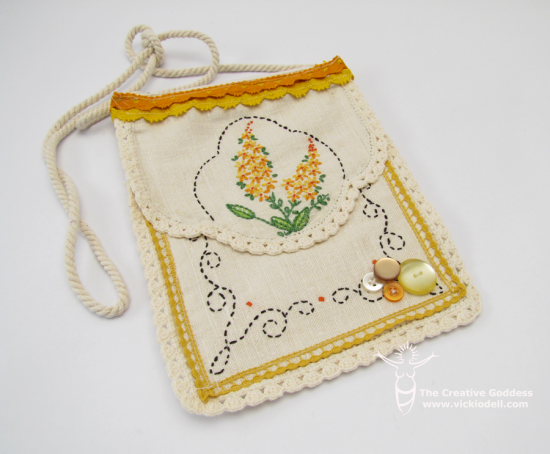 I love the summer months! Not only for the usual reasons like vacation, cook outs, picnics, gardening and the like but because it is also prime Flea Market season. Around here we don't "do" flea markets much in the colder months. After all it isn't easy to dig through good junk with mittens on!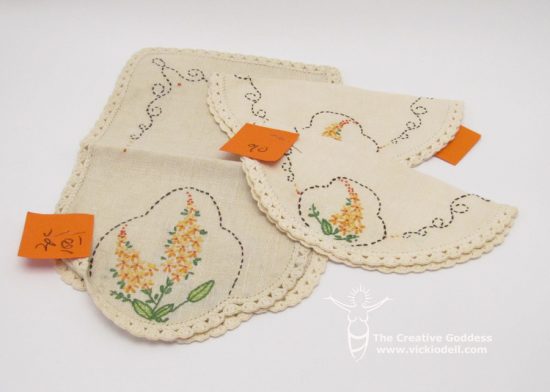 Anyway, I found some fantastic vintage needlework pieces at the thrift store a while ago Today's Thrift Store Haul. The pieces I found were in excellent condition and I KNEW I could create something fabulous with them.
I love the floral design and the crochet trim on the edges. LOVE it!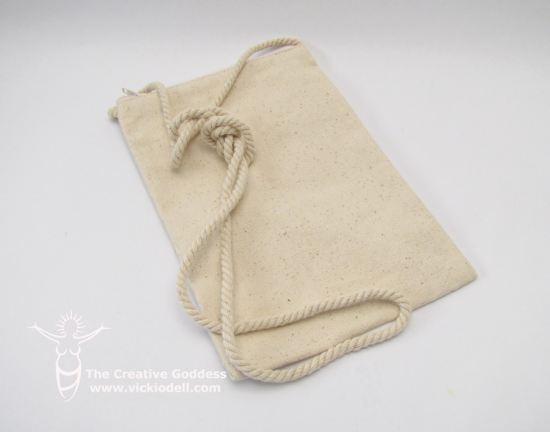 I had this little canvas bag on hand that I had found at a craft store for $1.99.
I'm not super crazy about that rope handle but I may change it out at some point.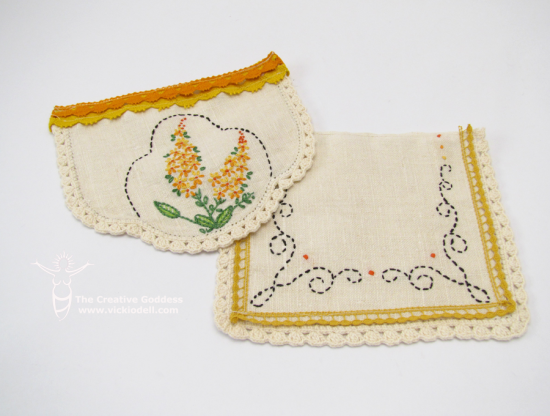 Oh it's so hard to make that first cut!
Even harder than cutting into a book. (I love my books!)
But cut it I did, cut it in two, added some vintage trim to the edges and then rearranged the pieces.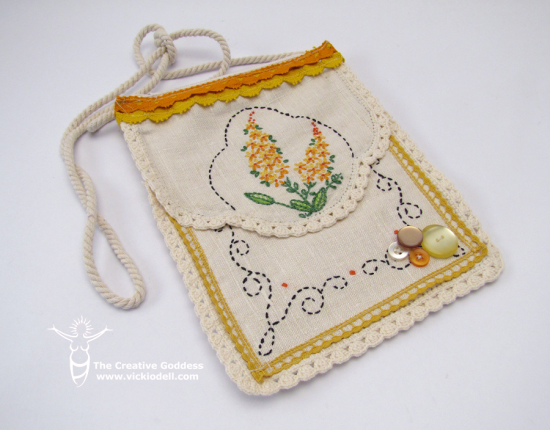 I stitched them to the front of the canvas bag. It wasn't easy since the bag was already finished but thank goodness a good portion of the bed of my sewing machine comes off to allow sewing in tight spaces.
I added some vintage buttons from my collection and now I have a sweet, one of a kind bag.
It's the PERFECT size to take along when I'm hunting at garage sales, the flea market or the thrift store – just big enough for phone, sunglasses and wallet. I can put the long, rope handle across my shoulder for hands free digging though goodies.
All in all a very useful and wonderful project I think.
Could you cut into vintage needlework? Am I  crazy to do it?