I wrote a blog post last August in which I asked the question WHO AM I NOW? I commented on how weird it was to not have so much to do all day. Not so much running around, not so much work keeping up with housework.
I felt rather lost. Depressed. Lonely.
But on the flip side – I could basically start over. Be anyone, anything I wanted. 
But to do what? To become who?
It took a long time to work that bit out.
But I feel like I've made good progress and I thought I'd share.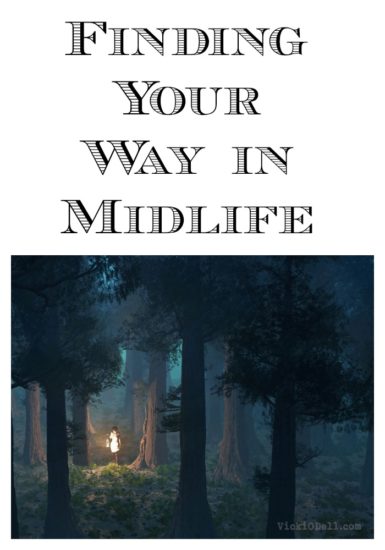 Here are a few things that might help you in finding your way in midlife.
I went for a few weeks without making ANYTHING other than dinner. I wrote and worked and wrote some more.  I came to realize that I NEED to make things with my hands. Maybe not "crafty" things but definitely home decor, DIY and arty things. I did some painting and actually sold one.
I put a lot of time and effort into my part-time art teacher gig and realized that job is not a career for me. Sure, I get to make some arty things but the pay is nil and chances for advancement don't fit in with what I want for my life at the moment. While I'm keeping the job I'm more relaxed about it.
In all of that writing I did I started two books. I'm still not sure where that will lead but I imagine that finished books are a way off and I'm OK with that.
I've planned out my 2017 garden on paper, ordered plants and seeds, received mushroom spores and picked up my quail. I do love to get my hands in the dirt, nurture plants and little critters. I've taken to calling myself a "Lady Farmer".  I have big plans for this acre of land.
Finally, I started an e-commerce store – The Creative Goddess Shop. I've been wanting to do something online that fits my personal values but it actually took a couple of years to sort that bit out. We used to have an online business in the early 2000's but shut it down so I felt comfortable giving it a go. I made some really great contacts and I was off the ground and flying with something I can be seriously passionate about.
So you see, you might have to quit doing something you regularly  do to remember why you love it.
You might want to take up something you used to do to see if it still fits you.
Or you might just want to try something you've never tried before.
Quail eggs, anyone?