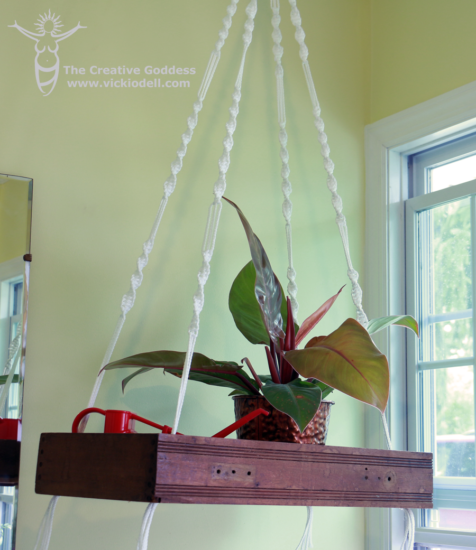 There is something about crafts that require knotting multiple strands of thread that ties my brain into knots. Friendship bracelets? Never could figure them out. The bead and plastic lace animals that were all the rage several years ago? You know, the ones my kids could crank out by the dozen? All of my animals looked like a tangled hunk of plastic. Kumihimo? No way! So when I decided that I wanted to try my hand at macrame I wasn't expecting much but I thought that maybe if I could see a video I might be able to pull it off.
At least I was willing to try!
So I logged into my Creative Bug account and watched this video (affiliate link) – Make a Classic Macrame Plant Hanger. I bought the supplies and decided to give it a try.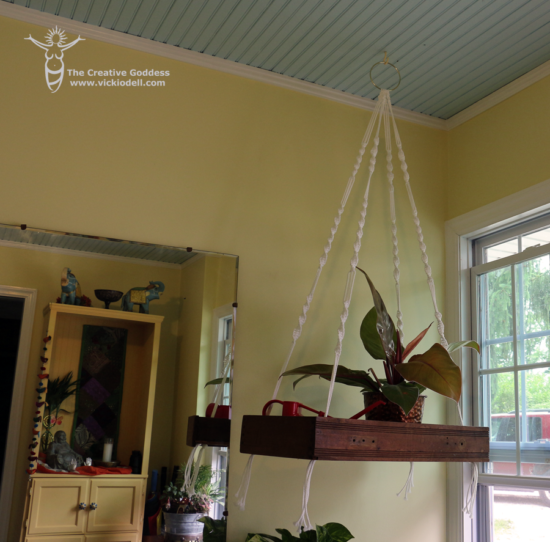 I watched the video a couple of times and was able to watch and stop as I went so it was easy to follow along.
And I did it! I was so stinkin' pleased with myself.
The best part is that it was easy! I didn't even want to throw things. Haha!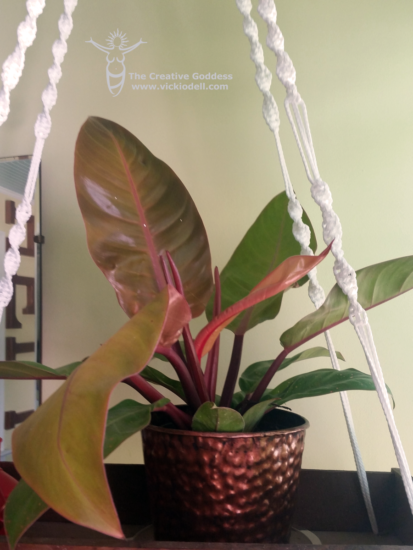 I dug this old drawer out of the attic, drilled holes in the corners and threaded the cording through. Tied it all in knots underneath and I had a floating shelf for a plant and watering can. I think this might be a great project for a small room – say, a floating shelf nightstand.
Whoop! Whoop!
I can't even believe it – but I did it. Thanks Creative Bug!
Is there a craft that ties your brain into knots? What is it? 
P.S. The plant is called "Prince of Orange".