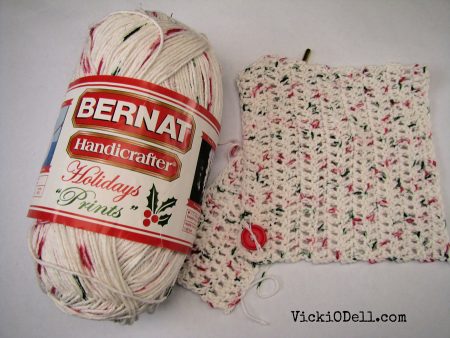 There is still plenty of time to whip up a few handmade gifts for your family and friends. Crochet dishcloths are something that is super lightweight and portable. You can easily work on them while watching TV or waiting for a child at basketballswimdance practice.
Later on, you can stitch or tie on a button to one corner to help get stuck on food off dishes or counters. Package up one or two in a gift basket, with a jar of homemade jam, or with some other kitchen goodies and you've got a gift all ready to go.
The pattern is simple.
Crochet Dishcloth Pattern
Chain 33
Crochet a double crochet in the second chain from the hook. Continue to double crochet across.
Continue until the dishcloth is square.
That's it.
I made a quick video about the dishcloths here.