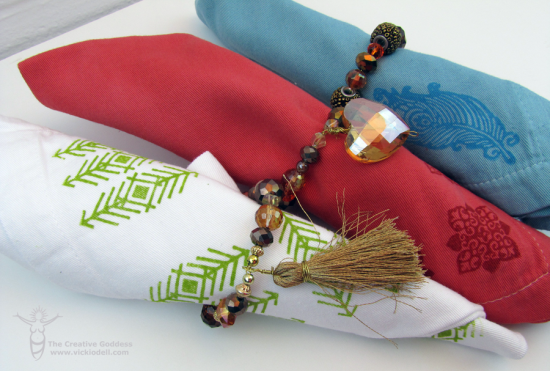 I've come to realize that I'm not one of those bloggers who can crank out Thanksgiving crafts in August. My brain doesn't work that way and neither does my life. In August I'm all about the garden, putting produce away for the winter and spending time out in my kayak. Living in the moment – in the current season. That's why I'm often putting up last minute projects. And while folks will tell me that it's bad for SEO because I get it all up so late it's good for my soul. And that is what really matters to me.
So here we are two days before Thanksgiving and I'm just now, seriously like 20 minutes ago, making napkin rings.
Easy, sparkly and pretty. You can't beat THAT!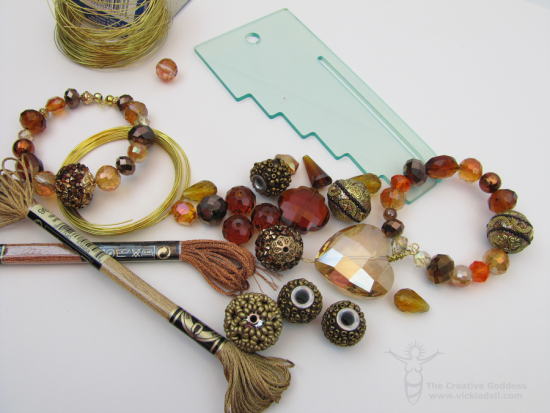 What you'll need: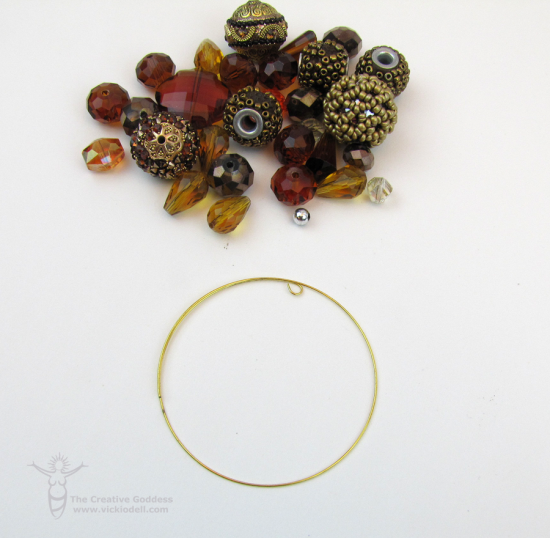 Cut the memory wire with the memory wire cutters so that it overlaps one turn by an inch or two.
Create a curl at one end with the round nose pliers
Add beads as desired.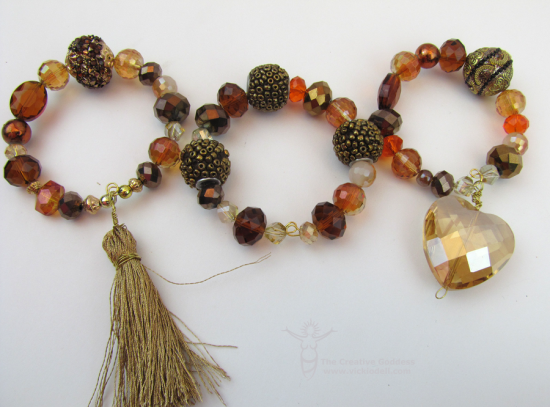 Create a loop in the second end and connect the two loops.
Add a crystal, a small tassel or leave it as it. However you like it!
See