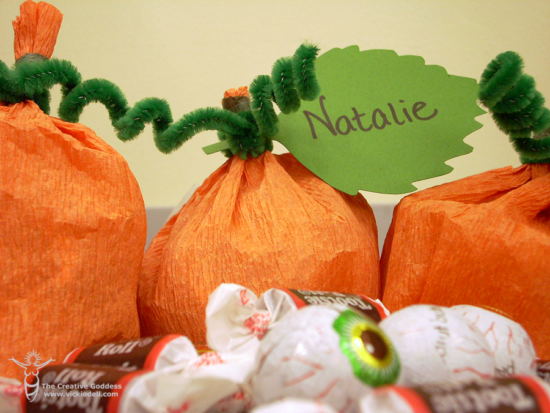 I've been seeing variations of this Halloween Craft slash Party Favor all over the web lately and remembered that I had made them for the blog back in 2009 – and before that, in 4th grade. I thought I'd re-post this for those of you who might be looking for last minute favor ideas for home, work or school.
First gather your supplies:
Crepe paper sheets in orange
Scissors
Scotch Tape
Floral Tape
Chenille Stems (otherwise known as pipe cleaners)
Filler- small toys and candy
Optional: Card stock and leaf stencil or template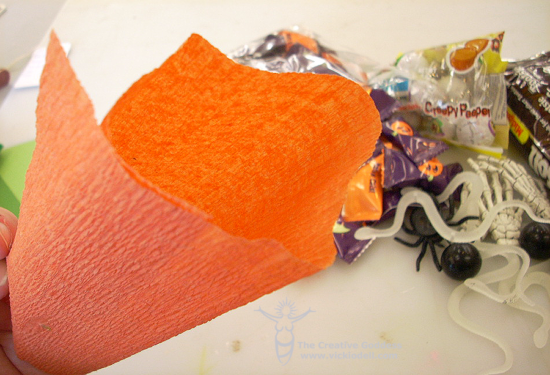 Cut a piece of crepe paper that is about 5″x9″.
Roll the crepe paper in a tube.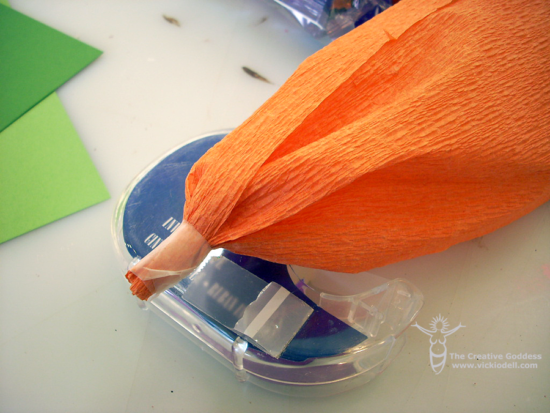 Gather up the bottom of the tube and tape the bottom closed with the scotch tape.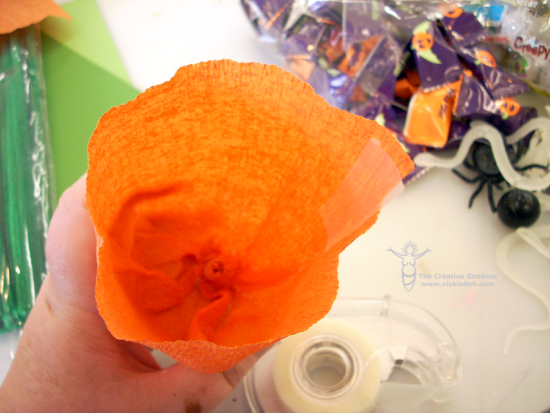 Turn the pumpkin inside out so that the taped portion is on the inside.  Be gentle…it is paper after all. Put a small piece of tape on the inside of the pumpkin to secure the two ends together.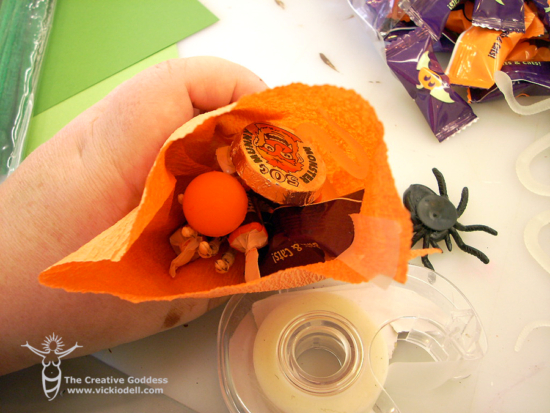 Fill with small toys and candy.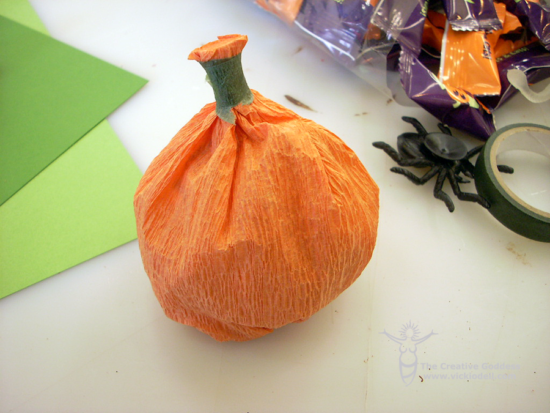 With floral tape close up the top and snip off extra .  Now your pumpkin has a stem.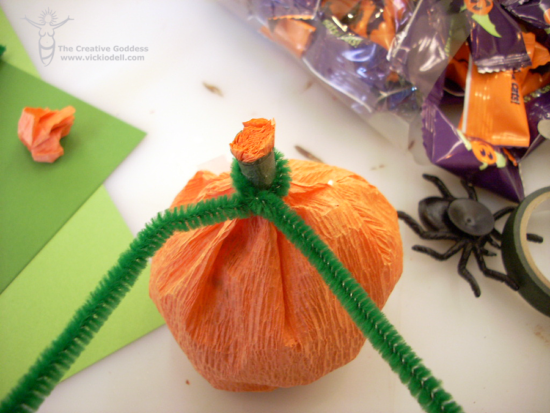 Wrap a chenille stem around the stem.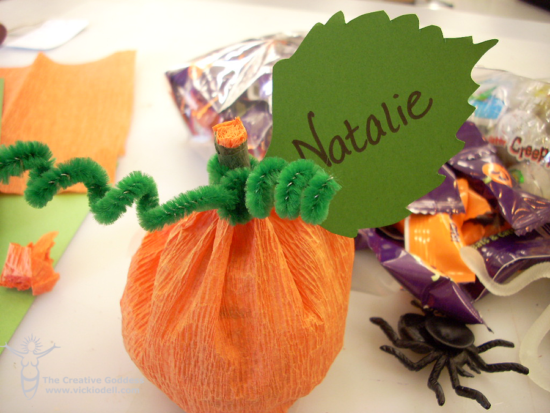 And curl it around a pencil to make a vine.
Using a stencil or template of your choice make a leaf, cut out and write the name of the recipient.
This is a perfect craft for "Harvest Parties" in the classroom.  The kids could make a pumpkin for someone else to teach sharing or they could make their own and only put in treats that they like.  You could also make it to give to the trick or treaters that come to your door.  They can't complain about getting candy they don't particularly like if they can't see what it is! 🙂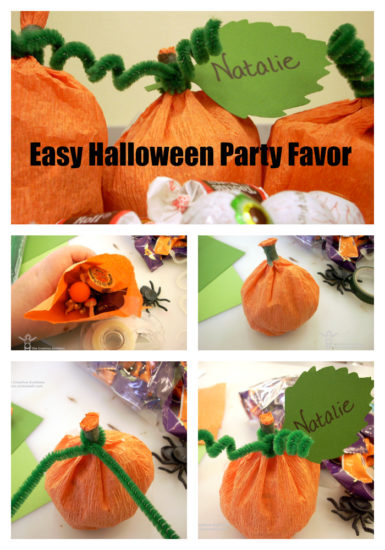 Post Notes: This project was first published on my typepad blog September 2009