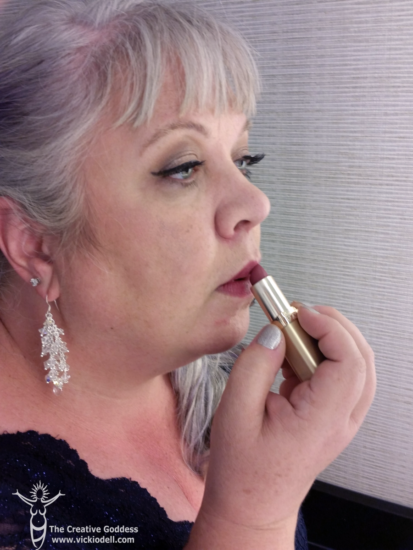 There are a couple of sayings that you will likely hear from other women when you find out that your son is engaged to be married and you will become a Mother of the Groom.
The first one is "Keep your mouth shut and your wallet open" and the second one is "wear beige and blend in".
Well, I don't know about you but both sayings left me feeling kind of sickly. I mean, this is a big moment for both families.
And hey, maybe you don't know this about me but I'm a teensy weensy bit creative. I thought I might like to be more involved than what seemed to be considered "normal". Ya know?
But I also know I don't want to be a thorn in my future daughter-in-law's side either. I mean, I WOULD like to see my son again sometimes. It would just make life more difficult if I were a pain in the butt. So I sat back and waited.
I'm really lucky in that my future daughter-in-law and her mother are lovely women. They asked me how I felt about a few of the dates they were looking at for the shower and her mother and I got together for lunch to talk about a theme or things that might be included. Unfortunately I didn't have a good sense of what my future (daugh…. oh hell… I'm just gonna type DIL from here on out…) My future DIL likes so most of my ideas were shot down. No big deal – it just meant that I need to get to know her tastes better.
Then it got real quiet. I didn't hear anything about anything for quite a while.
I worried that I had already overstepped my bounds. That I had already messed up somehow. I've never had a DIL before. I have no idea what is cool and what is not.
So I sent the MOTB (mother of the bride) a text a couple of weeks before the shower and simply asked if they needed anything. I found out that they really wanted a pineapple palm tree (look it up on Pinterest) for the fruit and I was asked if I thought I could make one.
I did. It took lots of steps but wasn't really hard and it looked pretty cool. I asked and I was included. Nice!
After the shower it got quiet again and I started feeling left out because I knew other people were working hard to prepare for the big day. And I'm not gonna lie I felt a teeny bit sad – but then it occurred to me.
This is HER day. 
It's not MY day. I've had MY day.
Twice!
And while neither of my weddings were fancy that's not her fault. Let's just be real here – it's not like my parents could have ever given me a fancy wedding anyway. I mean, how awful would that three-ring-circus of dysfunction be? YIPES! 
I also remembered back to last summer when my step-daughter got married. I wasn't involved much in that one either. No one was really. Being the strong, independent, woman that she is she wanted to do most of the work herself.  I figured that I was still recovering from breast cancer treatment and that we had all raised a wonderfully self-sufficient child and this was part of that.
And I realized that my future DIL was also pretty self-sufficient and independent and was doing much of the work herself.
By the way, why does it take us women so long to learn to reach out and ask for help?  I was probably in my late 30's before I realized there was no shame in asking for help.
But I digress. 
I was invited to the Bachelorette Party which was super fun and included in the "morning of" hair and makeup trip which was also fun.
The bottom line is this – the wedding was the day she wanted. It was perfect! Even the rain held off until the very end of photos. I've never in my life seen a happier bride.
Who could ask for more than that? 
I got to sit back, relax, have my hair and makeup done and even grab a bit of a rest between the ceremony and reception. I'm touching up my lipstick before going to the reception in the photo above.
The bottom line is this, dear mother of the groom.
It's not your day.
Your future DIL will include you as much as she is able provided you try to have a relationship with her. You can't sit back and have all communication occur via your son. You need to talk to her and get to know her.
It's her day. 
It really has nothing at all to do with you so don't take things personally. How much you are included or asked to contribute will vary depending on the bride and the circumstances.
It's perfectly OK to relax and enjoy yourself. 
Who wants to sit around and handcraft 200+ wedding favors for people who aren't into handmade or artsty things? Not me! Sit back and enjoy the ride.
And tell those other mothers that wearing a sparkly gown and getting yourself all dolled up to celebrate your son and his bride makes you perfectly happy.
Because it will.