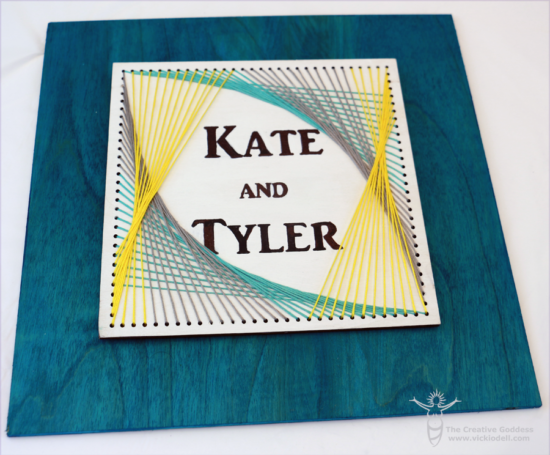 This summer was jam packed full of goodness. I was up to my elbows in gardens, the new job and all sorts of wedding prep as my oldest son and his fiancee planned to marry on October 1st.  Meanwhile I'm getting packages of lovely supplies from some of my favorite craft companies and dying to get into my studio.
One such package came from Plaid and it had a couple of these great string art kits. I really wanted to create with one of them but I had to set them aside while I did my other work. I finally couldn't stand it any more and had to make SOMETHING.
You see, we had these string art projects when I was in middle school but they were math related and only the top math students got to do them. Which left me out! And I wanted to make string art so bad. For the art of it, not the math!
Anyway, I finally carved out some time to play and this is what I came up with for my son and his now wife.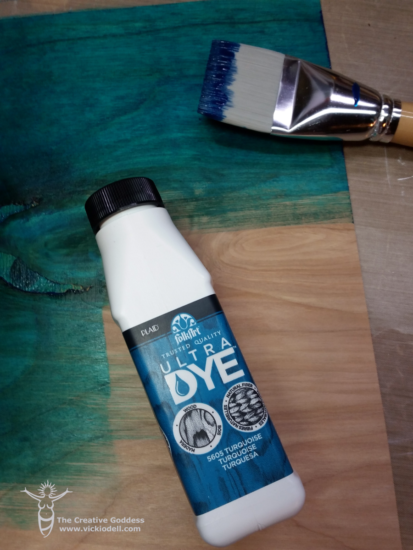 I had some left over 12″ x 12″ wood from my fall leaf rubbing project last year so I sanded the edges and gave it a coat of luscious color with Folk Art Ultra Dye. I love the way the wood grain still shows through while giving up some beautiful color.
It was super easy to apply and dried fast. I also used it on this embroidery basket project.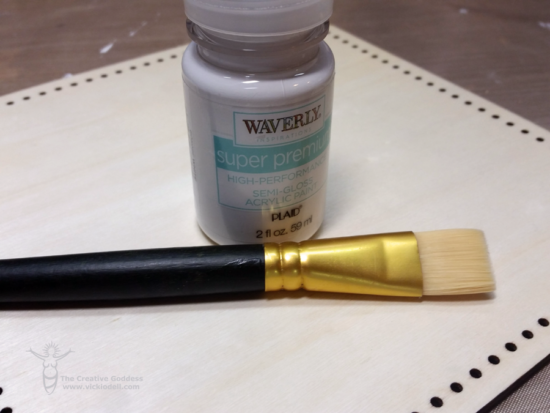 While that was drying I painted the string art wood base with a couple of coats of Waverly Acrylic Paint and let that dry.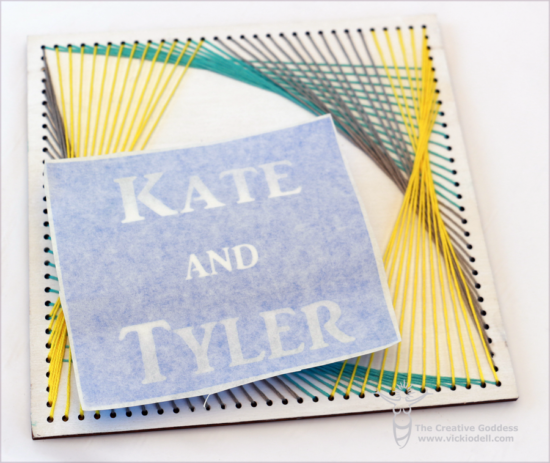 I sent Kate a text asking about her favorite colors and then dug around in my embroidery floss stash until I found three colors I thought would look nicely together. I found the directions for this particular string art design on the package.
Then I cut a vinyl stencil with my trusty Silhouette and painted their names.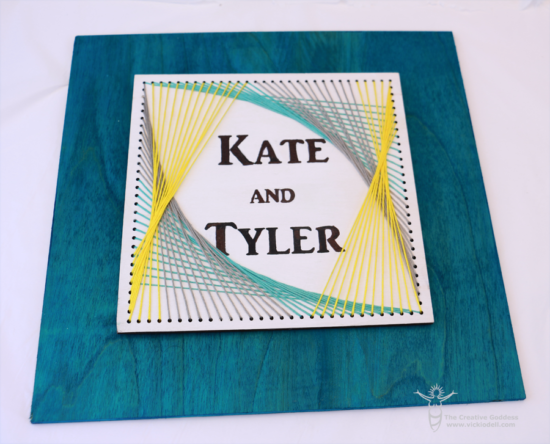 Finally, once everything was dry I mounted the white string art onto the Ultra dyed wood with thick foam tape to give it a little extra dimension.
Now, I realize that it's taking a chance to create something for someone like a son's fiance but I think she honestly liked it and my son said it's hanging in their house. I figured that if she didn't like it I wasn't going to get hurt feelings over it. I simply had fun making it.
Have you ever taken the time to make something for someone and have them not like it?