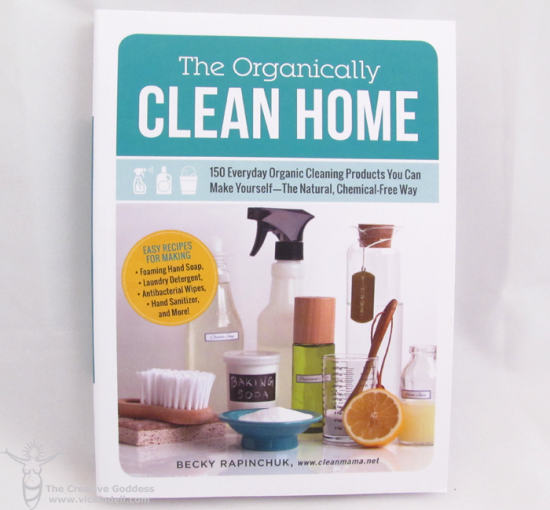 The Organically Clean Home by Becky Rapinchuck of Clean Mama.
I have to say, now that most of the kids are gone it is much, much easier to keep our house tidy. Not necessarily CLEAN but clean enough that I can make it presentable in  a jiffy if I need too.
Then again, I've gotten to a point in my life where I figure my friends come to see ME and not my house so I don't sweat it so much any more.
Still, I have a threshold. I can handle a little mess until it gets to a certain point and then I do some mad cleaning.
Anyway, I want to get a little more organized about my cleaning, I do have a routine but don't always stick to it, and I want to start using safer, healthier cleaning methods and products. So this book landed in my mailbox at just the right time.
I love that all but one of the ingredients in the Build Your Cleaning Kit are things I've heard of before or already have on hand. The only one I hadn't heard of before is Super Washing Soda and even that is just "basically an amped-up version of baking soda." I can handle that.
I can't wait to get started using my own cleaning products!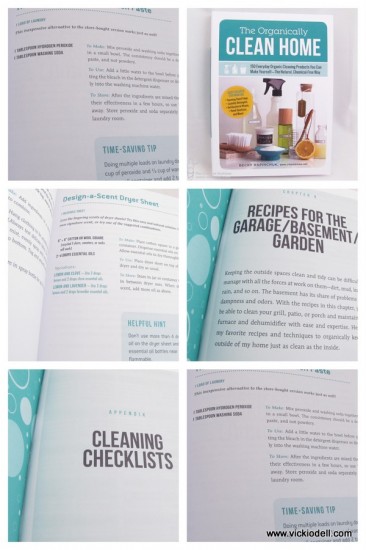 From the back of the book:
Forget about chemical cleaners and pricey "green" products – all you need are a few simple kitchen staples to make your whole house sparkle! The Organically Clean Home features 150 easy-to-make recipes for cleaning products filled with all-natural ingredients you can trust (and actually pronounce!). America's favorite cleaning blogger Becky Rapinchuk guides you through the steps needed to make these everyday necessities – without spending a fortune. Complete with simple instructions for packaging and storing your homemade cleaners, you'll enjoy turning each room into a beautiful and toxic-free space with fresh-scented products…
Here are some details about the book:
Soft Cover
223 Pages
MSRP $15.99 USD
Contents include:
Organic Cleaning 101
Build Your Cleaning Kit
Recipes for the Kitchen
Recipes for the Bathrooms
Recipes for Laundry
Recipes for Bedrooms and Living Spaces
Recipes for Floors
Recipes for the Nursery and Playroom
Recipes for the Garage/Basement/Garden
Cleaning Checklists
The Organically Clean Home by Becky Rapinchuck is available from the amazon.com widget below for $10.11 or $9.60 for the Kindle Edition.
This is an affiliate link and purchases made by clicking on this link may result in my being compensated by amazon.com.