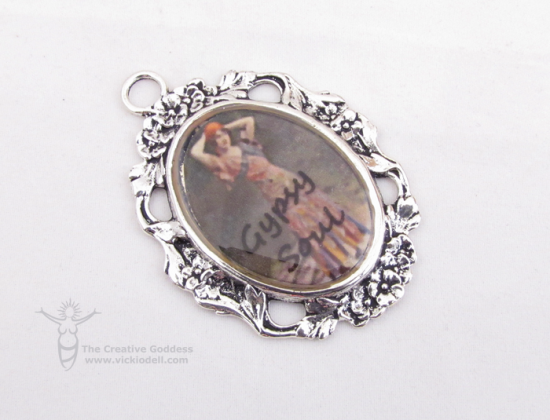 I still have that gypsy "thing" going on. Strong. I'm not sure that I will out grow this phase. Not sure I want to either.
I've been making some fun resin pieces with ICE Resin and the ICE Resin bezels and I wanted to add text. When I created this Beaded Bezel I printed the words directly on cardstock and then used that in my bezel. But this time I wanted the words to be more transparent so they look like they float above the image.
My favorite way to do that is with tissue paper.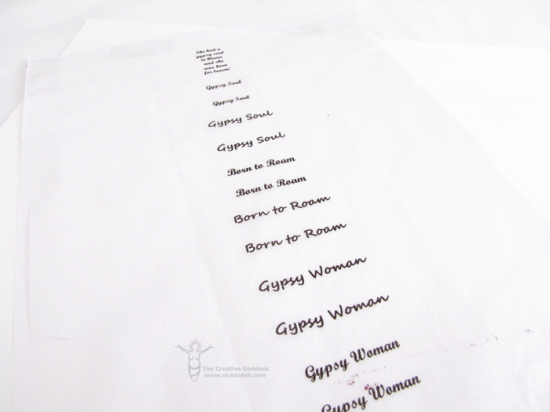 To print on tissue paper cut a piece of white tissue paper a bit smaller than 8 1/2 x 11  inches so that it fits on a regular piece of printer paper.
Iron the tissue paper so that it's perfectly flat.
Tape the tissue paper to a piece of printer paper making sure to tape down the corners with one or two pieces of tape on each side. You want to make sure the tissue won't crumple and get jammed in the printer.
In your word processing software fill a page with phrases, words or quotes and print it out. You may have to fiddle with your printer settings to get the desired ink saturation.
Let the tissue sit for a minute or two and then it is ready to use in your resin pieces.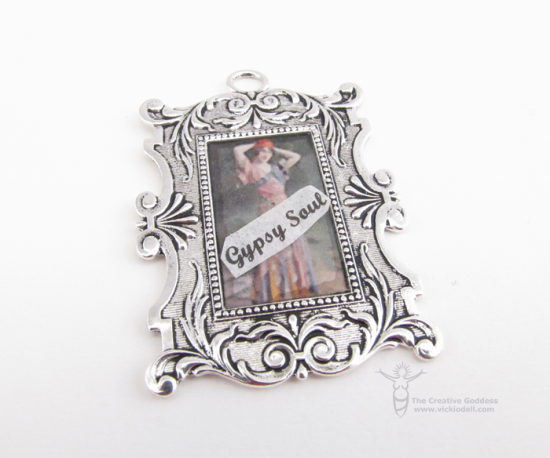 Cut out the word or phrase you want to use and cut it to fit inside the bezel.
Don't worry about wonky edges or crooked cutting because you will never be able to see the edges, or the tissue paper for that matter, once everything is cured.
To make the words appear to float over a background image ad the image and seal it with 2 or 3 coats of sealer. Put a coat of ICE Resin over the image and let it cure.
A thin coat will make the words lightly float above the image but a thick coat, if your bezel is deep enough, will really make the words stand above the image.
Mix more ICE Resin and use an old soft paintbrush to brush a little resin over the cured resin. Place the tissue paper words on the wet resin and use a craft stick or the end of the paintbrush to push the tissue into the resin.
Let it sit for 10-15 minutes to get tacky.
Check to be sure that the paper is flat and sticking to the wet resin.
Continue to pour resin over the tissue paper words and fill the bezel as full as you want it.
Set aside to cure.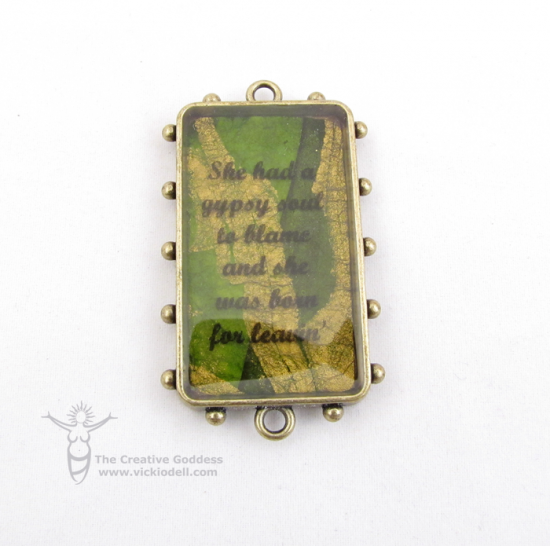 If the corners of your tissue lift during curing and poke through the surface of the dried resin you can use a Dremel with a sanding attachment and sand off the hard tissue and resin. Then mix a little more resin and fill in again. Let cure.
That happened on this piece and you would never know it. Once the repair is made and cured it looks just right.
Now I'm off to find some beads to make some jewelry with these bezels.
I also used the print on tissue paper technique on the feather in this Paper Crafting Embellishments with Piccalo Enamel Gels and UV Resin post.
Have you tried this technique?  Have you used images or words printed on tissue paper for another project?