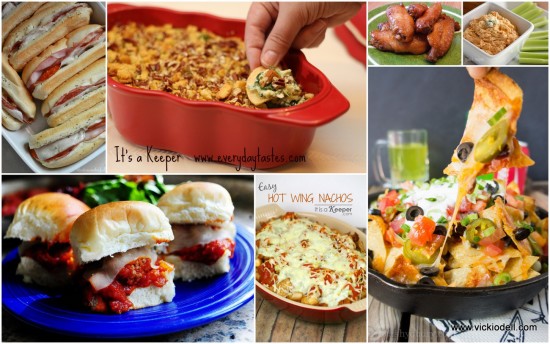 Ours isn't a family of sports addicts. You won't see us gathered around a big screen television watching the Super Bowl this Sunday.
For a number of reasons.
We don't have cable
We don't have a big screen television
We wouldn't want to – well ok,  one or two of us would but number 1 & 2 take care of that.
For me, the only enjoyable things about the Super Bowl are the commercials and the food. So last year we started our own "Big Game" and enjoy the snack foods and play a cut-throat game of Shanghai Rummy (you can find some rules for the game here and here. We say "runs" instead of "sequences")
Any way, I've been browsing the interwebs this week looking for recipes to try. Recipes that are semi-healthy, that is.
Here are a few I'm thinking of trying.
Macho Nachos from I Wash, You Dry
Hot Italian Sandwiches from Wonky Wonderful
The Best Baked Spinach Artichoke Dip from It's a Keeper
Skinny Buffalo Chicken Dip from Skinny Taste
Easy Hot Wing Nachos from It's a Keeper
Spicy Spinach Crab Cups from Jersey Girl Cooks
Honey Glazed Chicken Wings from Recipe Girl
Mini Meatball Sandwiches Pioneer Woman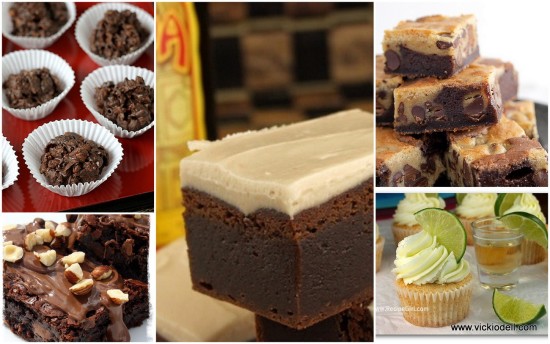 And I have to throw in a dessert or two or there will be a mutiny!
Margarita Cupcakes from Recipe Girl
Nutella Caramel Hazelnut Brownies from Bell'alimento
Super Bowl Chocolate Crunchie Munchies from Fuji Mama
Chocolate Chip Cookie Brownies from Evil Shenanigans
Kahlua Brownies with Browned Butter Kahlua Icing from Recipe Girl
Now I just have to decide which ones to try!