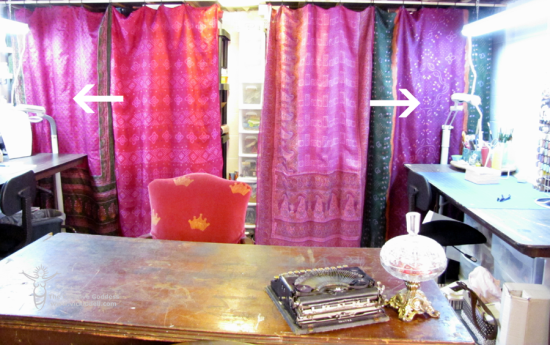 I've been a fan of OttLite for a long time now. I've owned a few different types and you can see that I have two of the big floor models in my studio.
The photo is from this post and, trust me, it doesn't look quite as clean and organized today.
I've probably had those lamps for 4 or 5 years and they still use the original light bulbs. I use them every time I'm at those tables and I love the quality of light.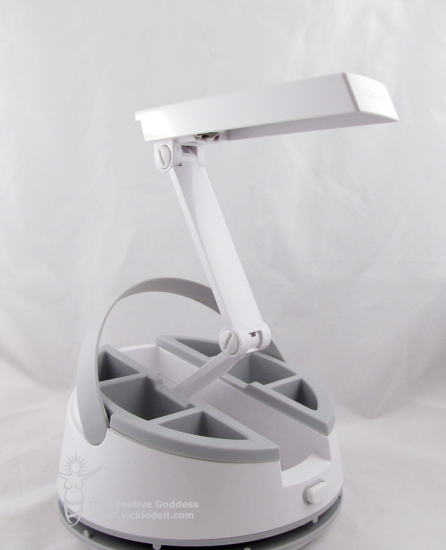 I just received the OttLite Craft Caddy Lamp for review and I've got to admit I'm crazy about it.
It has all of these removable storage compartments, a lamp that is adjustable, an extra outlet in the back to plug in a glue gun or other tool and a carrying handle. This is a great lite for taking to classes or for more portable projects around the house.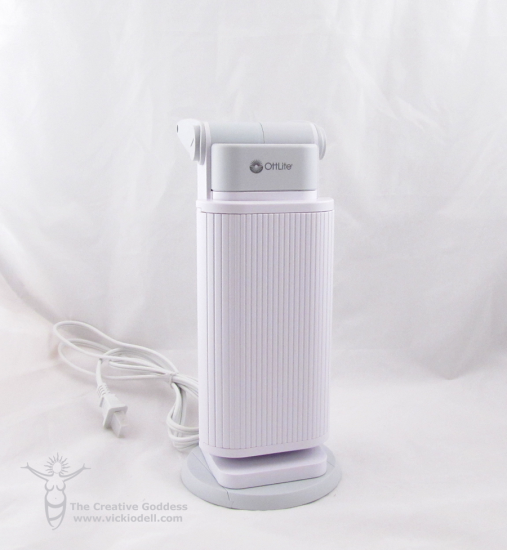 I was also sent the 13w Folding Task Lamp folds in half to close, has a handle for carrying and sits on a swivel base so that you can direct the light just where you want it.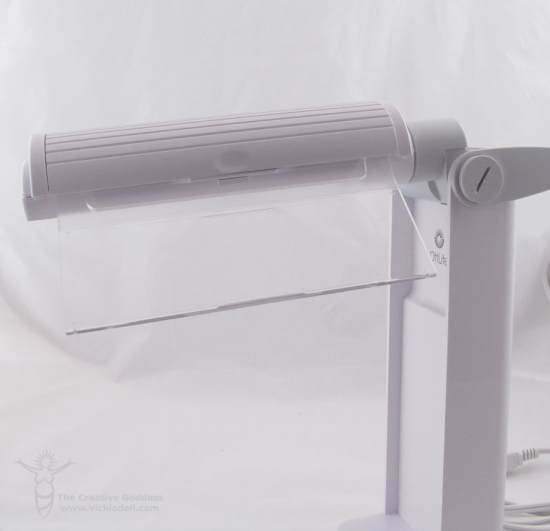 It also includes a small magnifier in the hood of the lamp for working on small projects like jewelry or needle point.
I have a lamp similar to this that I use on the end table where I sit and do handwork while watching TV in the evening. I like it a lot but I'm sure my tired eyes will make use of the magnifier on this new one.
Again, this is a great lamp for taking along to classes for those of us who need a little more help seeing in large rooms.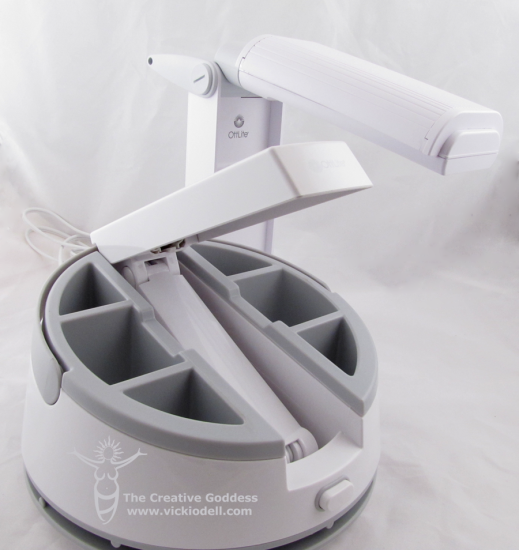 The best part about this whole post though is that I get to give one of these lamps to one lucky winner. The winner gets to choose which one they want (Either the folding lamp or the lamp caddy).
And if you aren't the winner (I wish I could give one to each of you) you can buy one of your own through my affiliate link below.
To enter to win just follow the instructions on the rafflecopter widget below.