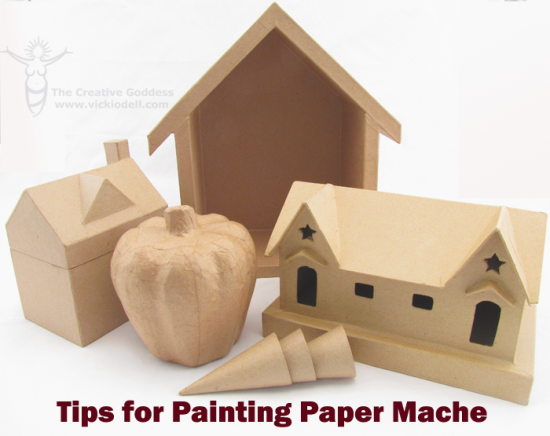 I love creating with paper mache. It is an inexpensive substrate for tons of craft projects and it can hold lots of great embellishments. The best part is the 3D shapes you can find. Why paint on a flat canvas when you can go 3D? But painting paper mache can be a bit of a trick because you can't get it wet.
Wait? How do you paint it without getting it wet?
OK, you can get it wet but there are a few tips you should know before you start.
You see, paper mache wants to buckle, bubble and warp when it gets really wet. The trick is to seal the paper before adding lots of liquid.
And there are a few ways you can do that.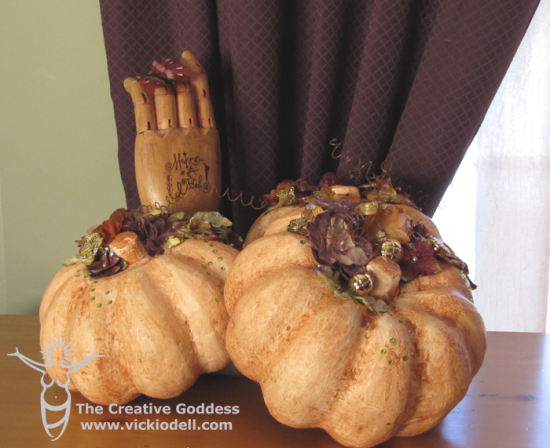 You can paint on top of the paper mache like I did for these Glamorous Paper Mache Pumpkins if you use light coats for the first few layers. You'll want to make sure not to saturate the paper with paint so use a semi-dry brush by dipping the brush into the paint and then removing the excess on your palette or a towel before applying to the paper mache.
Let it dry a few minutes, it doesn't take long as the paper mache will quickly absorb the paint, and then proceed with more light coats of paint until you get the coverage you want.
Generally, once all of the paper mache is covered and has dried you can add all sorts of other medium to it.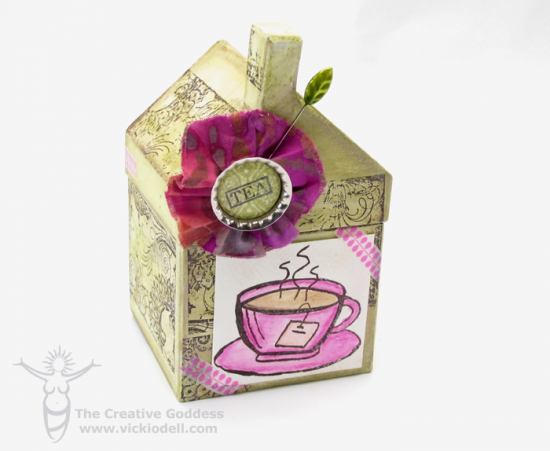 You can even use watercolors on paper mache. First, you'll want to seal it up with gesso like I did for this Mixed Media Gift Box. Put a couple of light coats of gesso on the house letting it dry in between coats and it will take watercolor without warping and bubbling up.
Keep in mind that even though you can watercolor on the paper mache once it's sealed you will still not want to get it super duper wet. But that's OK because it makes for more vibrant colors that way!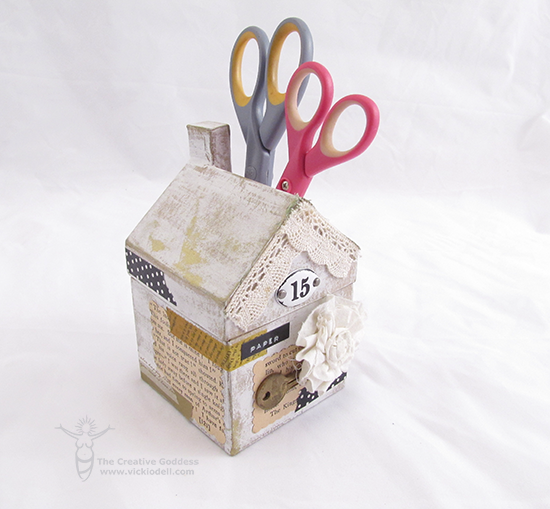 You can also do a dry brush of gesso and just leave it "as is" like I did with these Paper Mache Scissor Houses for Scrapbook Soup.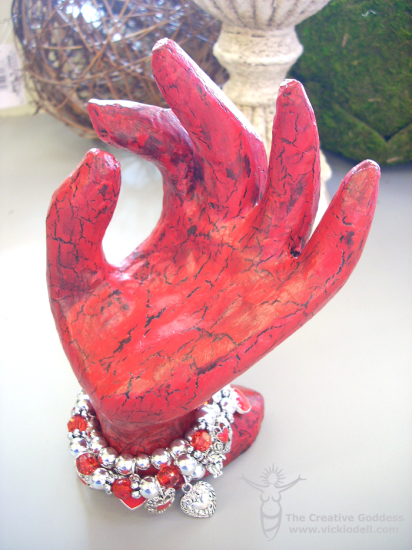 And you can even use crackle medium on paper mache like on this Hand of St Valentine project. It's sealed with a couple of light coats of black paint and then crackle medium added followed by another coat of paint.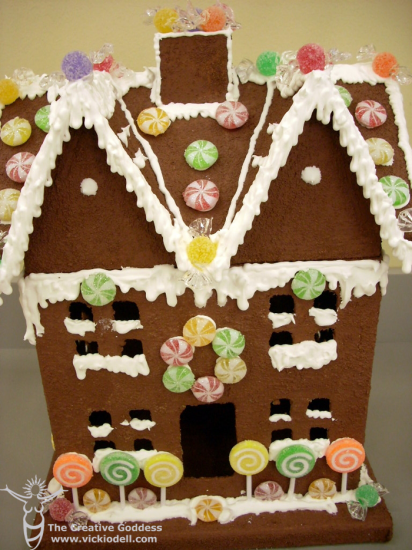 To give you an idea of just how much you can add to a paper mache substrate I give you the Forever Gingerbread House. Not only is it covered in the embellishments you can see but the paint is also loaded with SAND. It's a heavy house!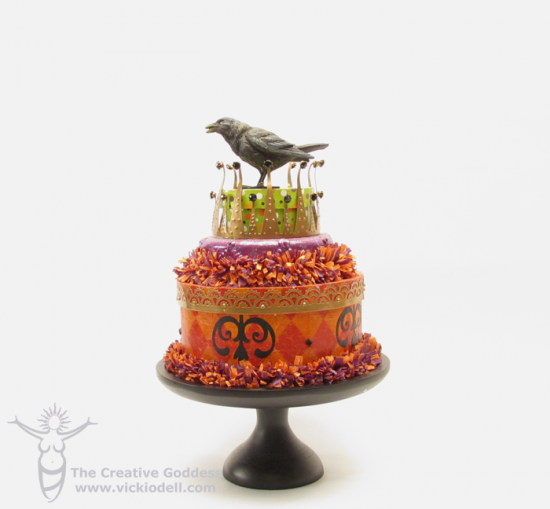 While it's not technically painting on it, using Mod Podge on paper mache also requires light layers like for this Halloween Themed Mixed Media Box Stack. Go easy on the Mod Podge for the base coat, add your paper and then you can use a heavier layer of Mod Podge on top of the paper.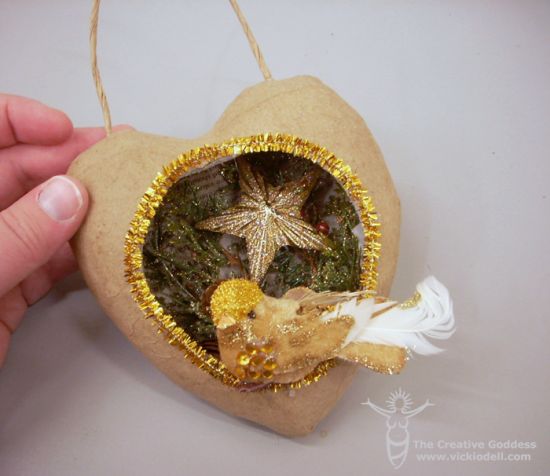 Then there is always the option of just leaving the paper mache naked like I did on this Paper Mache Mixed Media Ornament.
Have you crafted with paper mache before? What tips or techniques do you have for using it in your projects?
To see more projects I've created using paper mache click here: Paper Mache Crafts