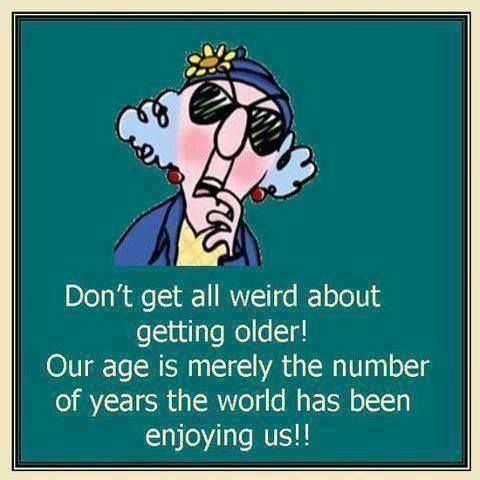 I have a birthday coming up in a few weeks. There is something about having a birthday toward the end of the year that causes a double whammy of evaluating, taking stock and looking forward. At least that has always been the case for me. This year I find myself thinking about birthdays, aging and kicking ass.
I sometimes find myself, as I inch toward 50, thinking about what kind of "old lady" I want to be in the future. I think of how I want to live out my days when I'm in my 70's or 80's, what I want to do and who I want to do it with. I think about never slowing down and always having a grand time. I think of continually exploring my creativity and pushing forward – living even more of a creative life.
And I delight in the thought of torturing my kids with my antics!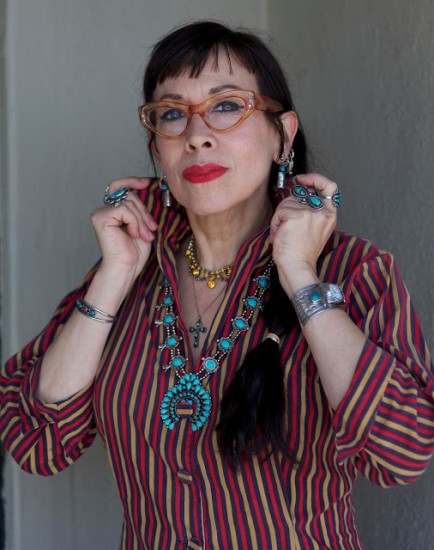 I've been a follower of Advanced Style for some time now. I see the women farther along on the path than I am now and I think, "I want to be just like her". No, wait… I want to be just like her. And her. And her.
I love seeing the positive aspects of aging. Women who are confident, strong and beautiful.
I went so far as to save this photo of Pearl on my phone (I hope that's not too creepy). I think she is stunning. Artsy, beautiful and confident. I've been growing out my white hair and I can totally see me sporting a long braid like Pearl's. I love the bold colors, the chunky jewelry and even her glasses.
I love these women who show me another way to see my later years. They have become role models.

Yesterday I watched this documentary. Such amazing women. I'm in awe.
Thank you ladies for showing me that it's NOT all downhill. That getting older, while it has it's icky bits, can be full of life, sparkle and joy.
This documentary has gotten me to thinking even more about what I want my life to look like as I get older and how the things I'm doing now aren't necessarily leading me where I want to go.
I'm making a list of changes that need to be made. Risks to take. People's opinions to ignore.
Thanks to the women who are showing me a more positive side to aging I'm totally planning to kick ass.
What are some of the things you think about getting older? Do you have any positive ass-kicking role models?