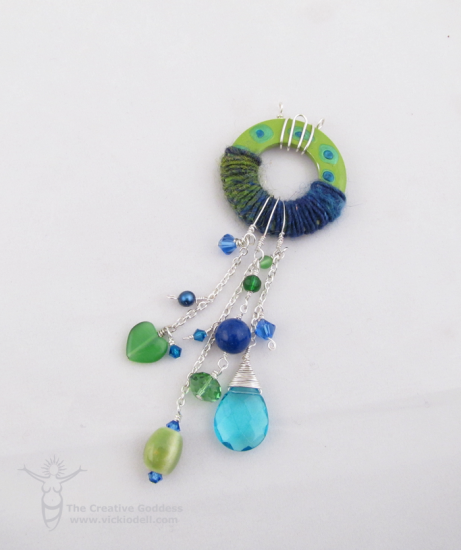 I was clicking around on the internet a few weeks ago and stumbled into one of my Facebook groups where I saw a photo of Wooly Wire and was immediately smitten.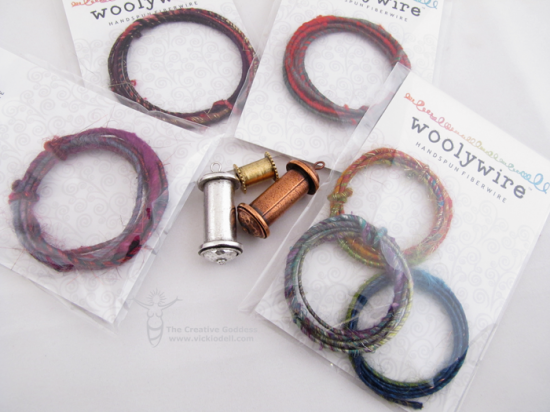 And promptly ordered some. Because I HAD to.
What is Wooly Wire?
From the shop:
WoolyWire is fiber that has been hand dyed and hand spun onto 24ga solid copper wire. It can be shaped, twisted, coiled, wrapped, woven through chain, formed into links, just to name a few ideas. It has been permanently felted to keep the fiber on the wire.
Um yeah. Jewelry making, fiber AND wire. I'm hooked!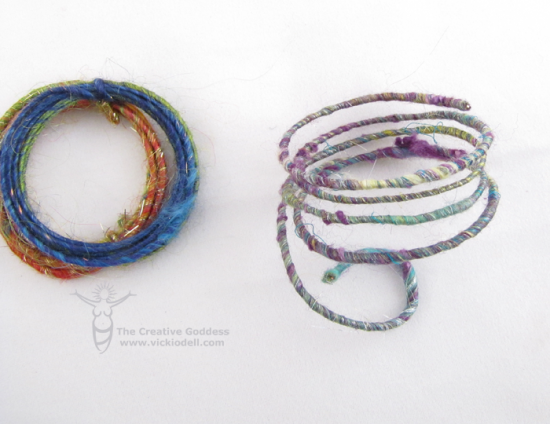 The colors and textures are truly delightful. I love the variations in color throughout the strand and how it's not uniformly even.
Handmade goodness.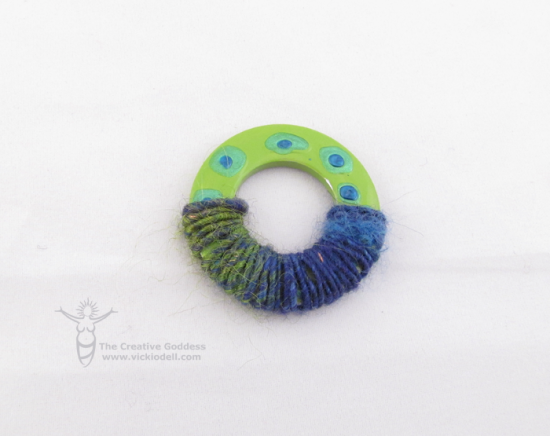 If you remember, I had a thing for making jewelry out of washers from the hardware store a while ago.
See this  Lucky Green Washer tutorial and this Washer Necklaces post for examples.
Ok, I'm still not over it.
So I decided to use one of the ones I had painted with the Wooly Wire to create a pendant.
I kind of thought about just leaving it like this and using a piece of leather to hang it on but you know me better than that.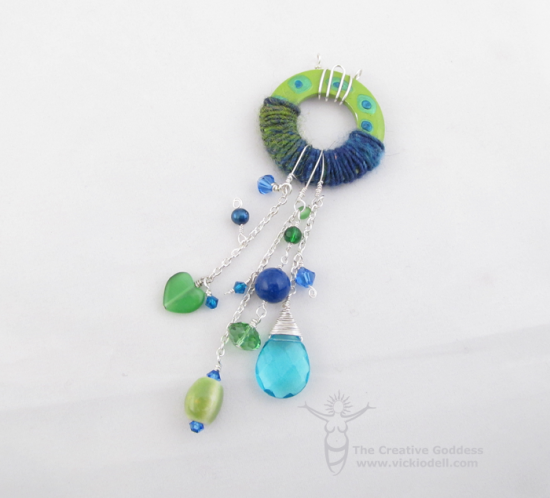 With the help of some silver plated wire, chain and beads I added on to the washer and made this funky pendant.
I love it!
All of the beads and chain are attached with wire wrapped loops and I created a bail with heavier gauge wire and a pair of round nose pliers.
I'll be sure to post a tutorial for making the bail soon and I'll also have a review type post up later today on my about.com site sharing another project I made with Wooly Wire.
So what do you think? Are you dying to get your hands on some Wooly Wire now?
PS. I have a review of WoolyWire Etc with another project over on my jewelrymaking@about.com site – Make a Pendant with WoolyWire Etc. Be sure to check it out!