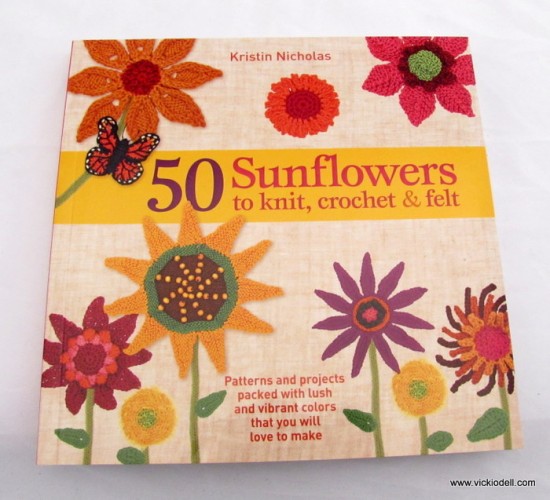 50 Sunflowers to Knit, Crochet and Felt by Kristin Nicholas
From the back of the book:
Grab your needles and hooks and create your very own garden to decorate your home, your clothing, and your world, with this delightful book of sunflowers to knit, croche, and felt. With 50 original designs to choose from, including a host of colorful sunflower blooms and buds in many sizes, as well as leaves, stems, and little sunflower-loving critters, you'll find lots of ideas to spark your creativity.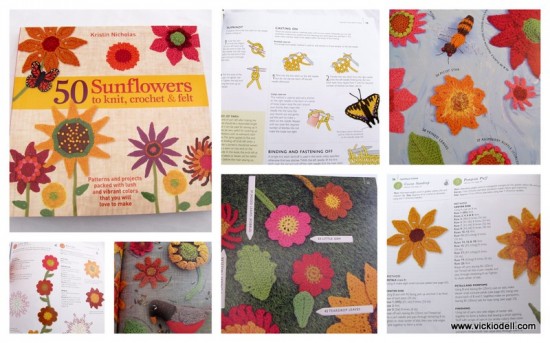 I love books like this. Plenty of options, lots of color and basic instructions for those of us who aren't needle arts pros. I'm a big fan of sunflowers so I was drawn to the images in the book.
The nice thing about these yarn projects is that they are small so they are great to work on while traveling or when the weather is warmer and I don't want a big project on my lap.
I can't wait to sit down and create a few projects for my home!
Here are some details about the book:
Paper Back
125 Pages
MSRP $21.99 USD
Chapters include:
Before you Begin – Materials and equipment, notes on knitting and crochet, felting, embellishment and color
Directory – Photos of available designs to choose from
Instructions – Knitted and Crochet
Projects
Index
Resources and Credits
50 Sunflowers to Knit, Crochet and Felt is available from the amazon.com widget below for $16.12.
This book was provided for review. All opinions are honest and my own.
This is an affiliate link and purchases made by clicking on this link may result in my being compensated by amazon.com.