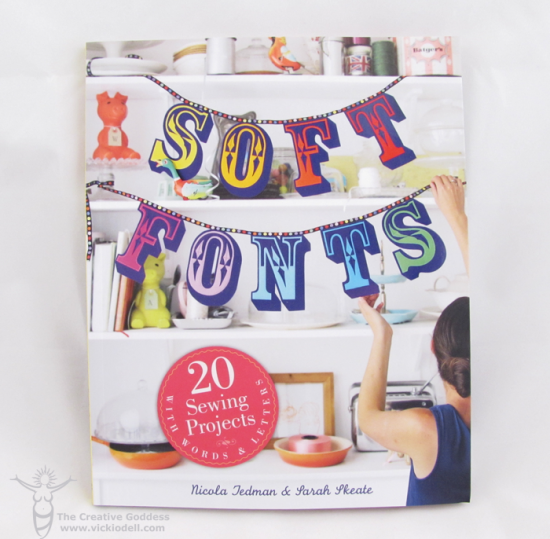 Soft Fonts – 20 Sewing Projects with Words and Letters by Nicola Tedman and Sarah Skeate
Soft Fonts is a great project book for those of you who not only like sewing but also like home decor and accessories that are on trend. The projects look easy enough that someone fairly new to sewing could pull them off without too much trouble but they aren't so simple as to look juvenile or too basic. There is quite a lot of design potential in the project.
I like the wide variety of projects included. Not only the basic tote bags and pillows you would expect but also cases for mobile devices, blinds and a toiletry bag. Lots of things to choose from.
There are suggestions for personalizing the projects as well as a little bit about each font featured for those of you who enjoy a good type face.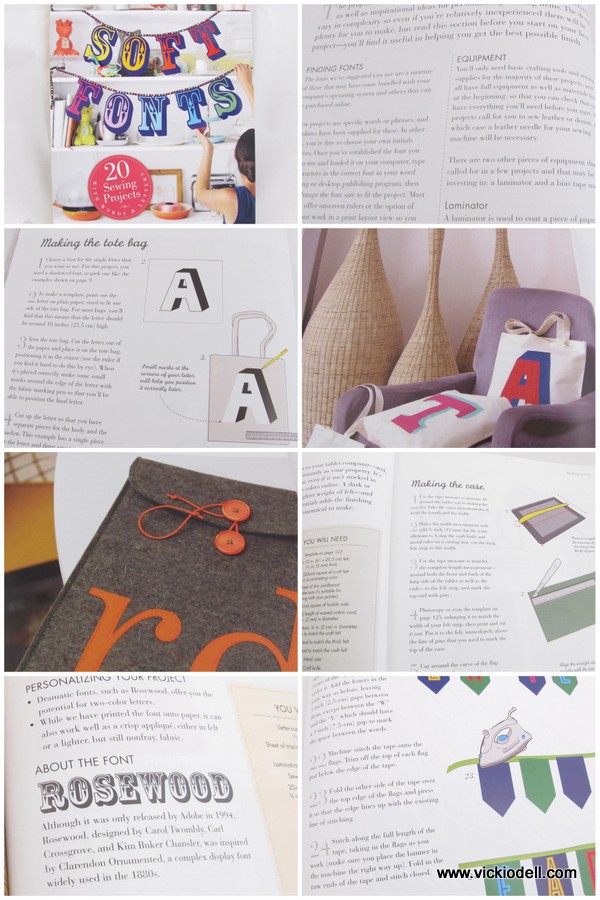 From the back of the book:
Words and letters have never been more popular as decorative motifs for the home – everyday objects are adorned with sans serif to whole words and phrases in elegant calligraphic faces. Soft Fonts takes this trend and runs with it, offering 20 neat, fabric-based projects that will appeal to a new audience of design-literate crafters. From cell phone cases and pillows to window shades and doorstops, each project showcases a classic font or group of fonts.
Here are some details about the book:
Soft Cover
127 Pages
MSRP $19.99 USD
Contents include:
Templates
"Before You Start" section
Soft Fonts  by Nicola Tedman and Sarah Skeate is available from the amazon.com widget below for $15.21.
This is an affiliate link and purchases made by clicking on this link may result in my being compensated by amazon.com.