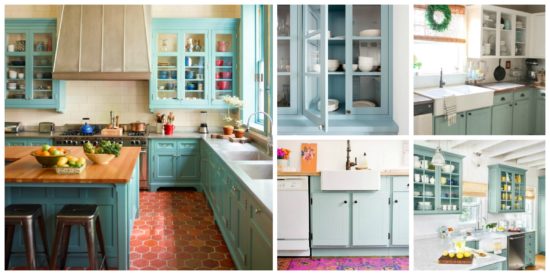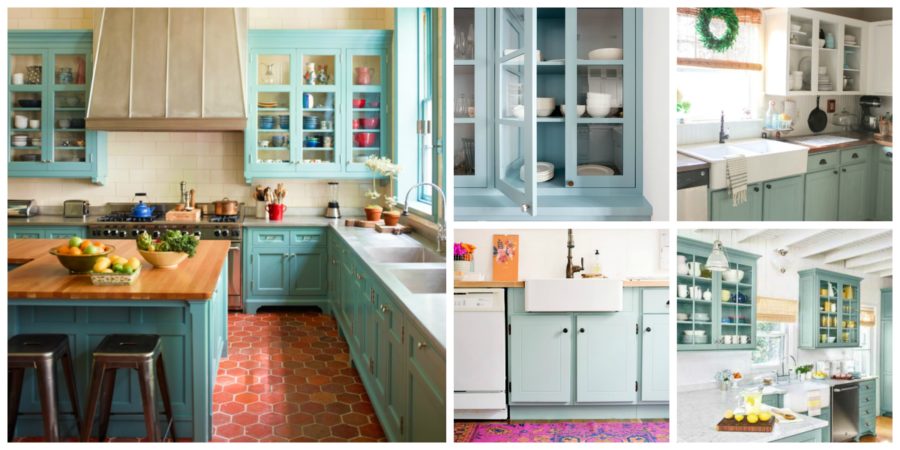 I've been slowly, painfully slowly, working on a little kitchen spruce-up. I bought a fun, funky area rug for the middle of the floor – Yes, in the kitchen! I'll write more about that another day – and I painted the walls. I found a battered vanity mirror along the curb one night after teaching art class that I put in an unusual spot and now I'm trying to decide on just the right color for the lower cabinets.
I'm so over white kitchen cabinets!
Are ya with me?
Oh, and I was NEVER team gray. Ick!
Anyway, I've been digging around the interwebs and I've decided on going aqua – just for the lower cabinets. Here are some of my inspirations.
Please pin from original sources!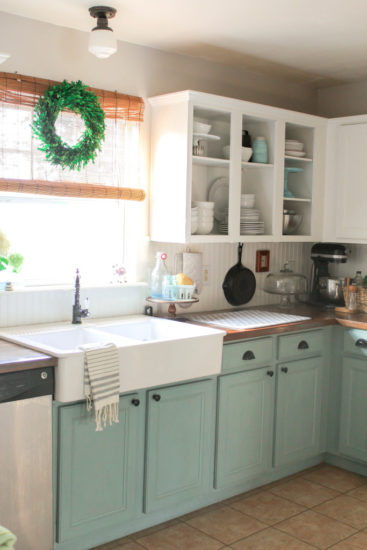 This light color from Our Storied Home is lovely but I'm going to pass on the chalk paint. I'm such a messy cook that I'd have that chalk paint scoured off in about a month. Maybe less.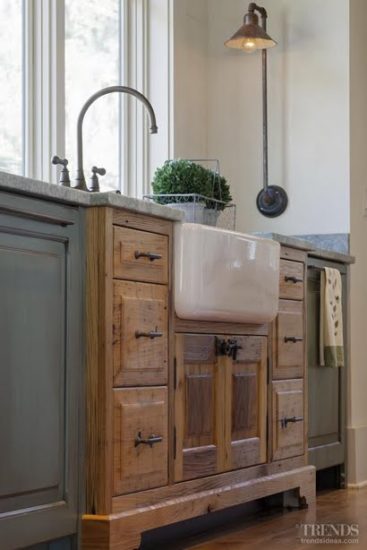 I have my little old heart set adding an old piece of furniture like this one but I'm not sure that will ever happen. But I LOVE it!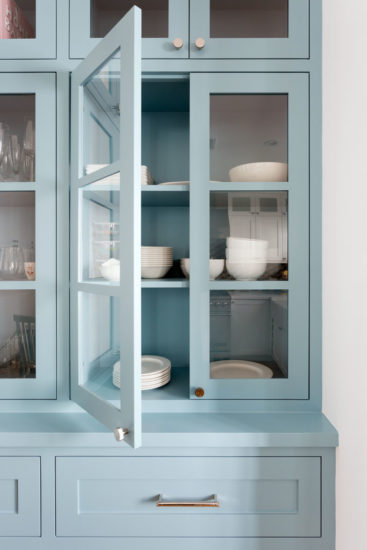 I do love the pale shade of blue in this kitchen but it might be a little too pale?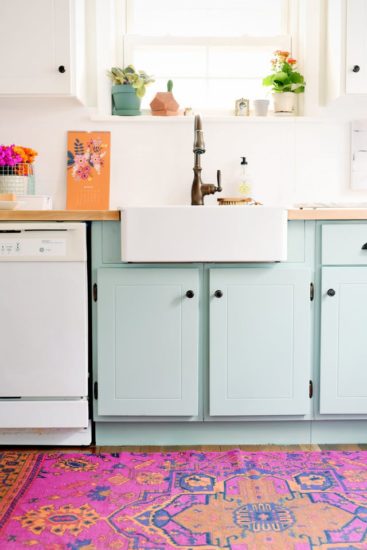 I'm almost over those farmhouse sinks. Not sure I'd spring for one at this point but I do love the color on the lower cabinets. Maybe just a touch darker.
That rug is making me think of getting a second rug. You know, so I can have one to clean and one to use? Ha! Ain't nobody got that kind of money.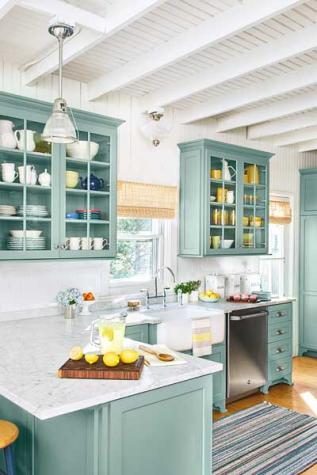 This kitchen from This Old House shows a darker aqua that is getting much closer to what I'm thinking of. While the upper and lower cabinets are painted I've decided I'm only going to paint the lower cabinets. My kitchen is fairly small and I think that color up and down would make it feel claustrophobic.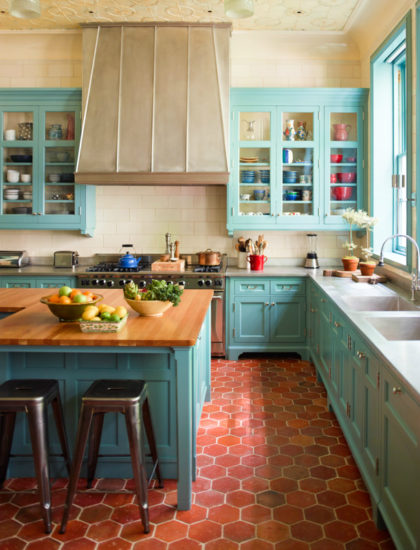 I think the woman who would cook in this kitchen and I could be soul sisters. I'm loving the shade of aqua against the red/orange on the floors and look, no farmhouse sink.
Oh, and is that Fiesta I see in those cupboards? I think it is.
I'm leaning, real hard, toward this color. I think it will compliment the rug I got and also the buttery yellow walls.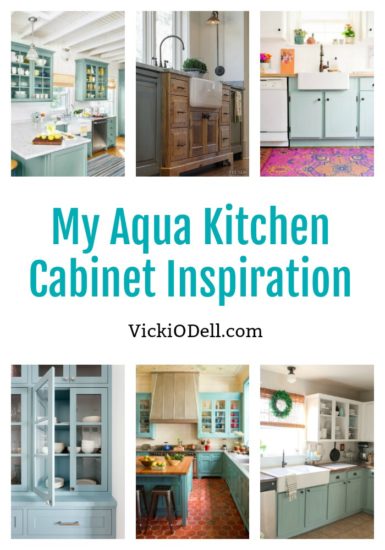 There is quite a lot of painting I want to do around here this summer and kitchen cabinets are a bit of a pain so this could take a while.
I'd better get to work!