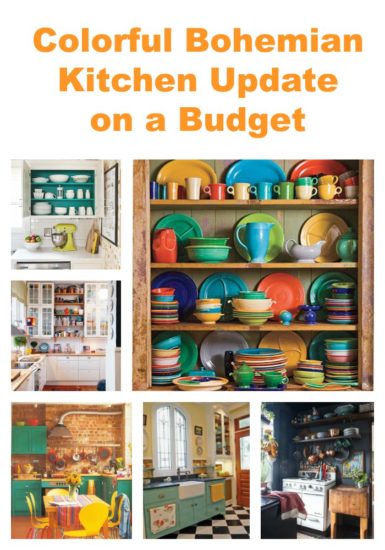 I got up early this morning determined to finally get to work on sprucing up my kitchen. It's been painted red for far too long now. Like YEARS too long. While I still love the color red I'm tired of seeing it. Plus. NOW. I'm ready to embrace who I truly am and decorate accordingly (thank you midlife!).
Not how a trend or pretty magazine says I should. Not even how my family & friends think I should.
I'm ready to embrace by bohemian, gypsy, heart (and quite likely ancestry) and decorate accordingly.
I've been browsing Pinterest and some of the books I have here on my shelf and come up with a plan. Or the beginnings of a plan. I don't really PLAN. I just kind of wing it until I get a look I like. Then I keep adding and taking away until I decide to clear it back to bare walls and start all over again.
I like to shop the thrift stores, my basement and attic and see what I can come up with on the cheap. That's how I really decorate.
But here are some of my bohemian kitchen thoughts –
Lighten up the wall color – will have to prime the walls to cover the red
Add original artworks and prints
Add textiles and plants
Decorate with items already on hand
Tear out the cheap fiberboard backing behind the stove
Add a crazy big mirror somewhere
Find something to do with my cookbooks – make them look prettier
Something interesting on top of the fridge
Turn an old radio into a blue tooth speaker
This room needs more light
Here are some of the books I own and leaf through on a regular basis –
This post contains some affiliate links for your convenience. Click here to read my full disclosure policy.

The New Bohemians: Cool and Collected Homes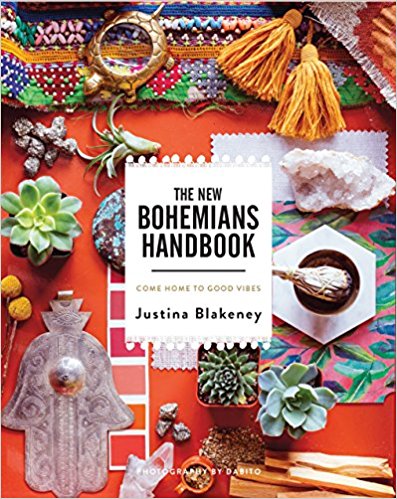 The New Bohemians Handbook: Come Home to Good Vibes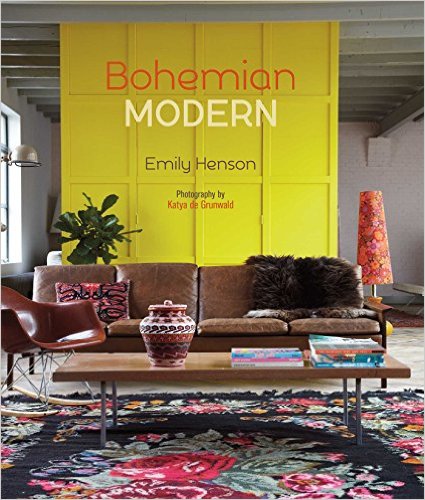 Bohemian Modern: Imaginative and Affordable Ideas for a Creative and Beautiful Home
You can see a bit of the kitchen in this post: