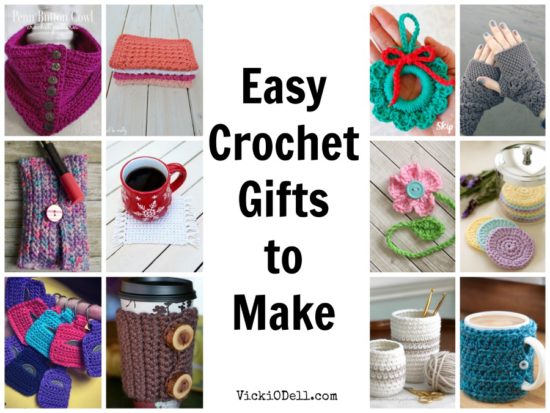 It's getting to be that time of year and while we still have plenty of shopping days left there aren't so many days left to get gifts made. Because handmade gifts take time, yo! And since I've been on a crochet bender for about 9 months now I thought I'd share some easy crochet gift ideas I've found.
Try out some of these ideas!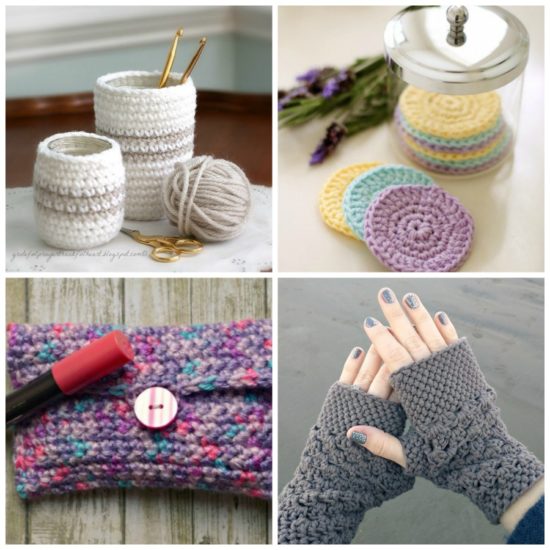 Crochet cozy for cans and jars – not because cans and jars need to feel cozy but so they don't look like a random collection of cans and jars on your work table.
This Simple crochet pouch is great for gals who carry giant handbags. Keep all of your lip gloss or lip sticks in one convenient place rather than rumbling around in the bottom of your Mary Poppins like bag.
Reusable Crochet Face Scrubbies are great for that friend who says she never washes her face at night. Even when she wears makeup.
Do you have a friend or family member who has hands of ice? This is just the ticket Chunky Fingerless Gloves.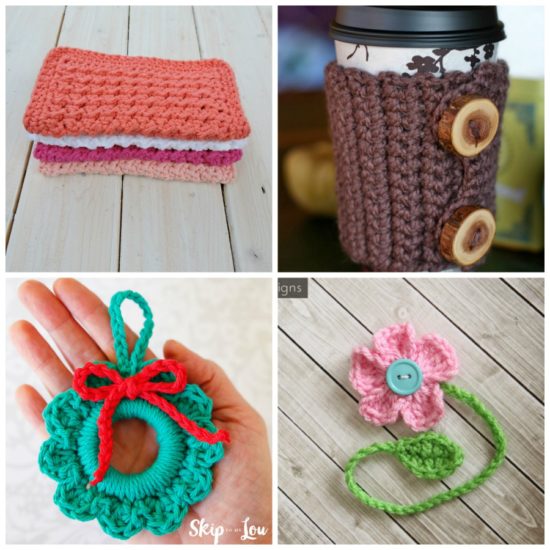 These Crochet Cabin Dishcloths are great for the person whose kitchen may need a punch of color.
If you need a package add-on this is a great project. Later it can be an ornament. Easy crochet wreath ornament.
This crochet Coffee Cozy is far prettier than the cardboard kind.
Dainty Daisy Bookmark – for those in your book club.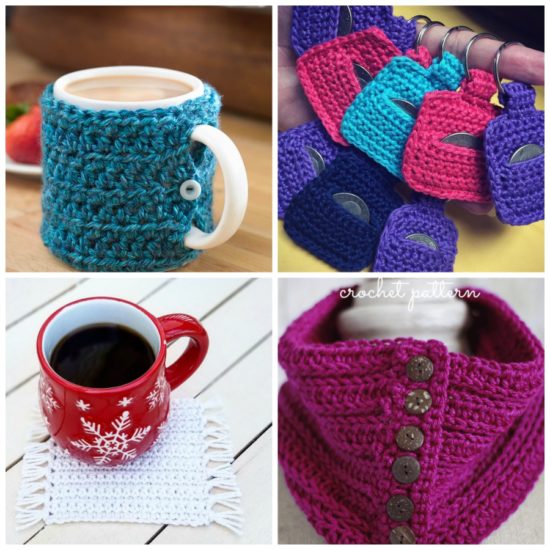 One Stitch Mug Cozy  for keeping your tea warm a little longer.
A Mug Rug is just another type of coaster. UNLESS you make it long enough to hold a cookie or two. Then it's just awesome!
How about a quarter keeper for your Aldi shopping pals?
Did you know that by simply wearing a scarf indoors that you can set your thermostat 10° cooler and still be comfortable? How much warmer will a handmade crochet scarf keep you?
Now all you need is a cup of tea and some uninterrupted time.