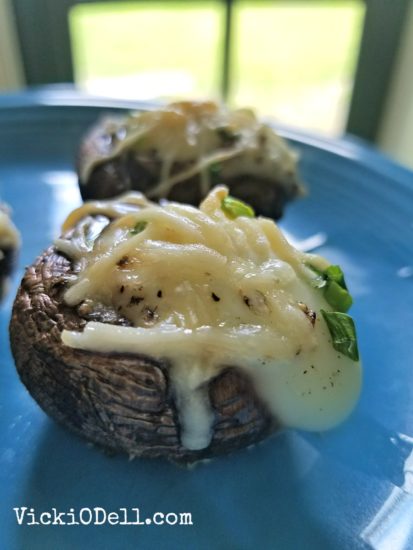 Those quail eggs. YUM! While I've enjoyed having the quail in my garden I've also loved eating their tasty little eggs. I also love knowing just what they do for my body when I eat them and I shared several benefits here.
But if you've never tried a quail egg before you might appreciate my Quail Egg and Mushroom Appetizer Recipe. It gives you a chance to try something new without committing to eating a whole omelette. (Not that quail eggs taste all that different from chicken eggs)
Quail Egg and Mushroom Appetizer Recipe
Mushrooms
Quail eggs
Parmesan or reggiano cheese
Chives
Salt and Pepper
Gently wash the mushrooms and remove stems. You may wish to scoop out some of the gills to make a bit more room.
Place the mushrooms in an oven safe dish
Crack 1 egg into the hollow of the mushroom
Sprinkle a bit of salt and pepper, the cheese and chives
Bake at 350° for 15-20 minutes or until eggs are firm
Allow to cool a few minutes before eating.
And that's all there is too it. They are lovely little appetizers and also nutritious. Just don't eat too many before dinner as they can be rather filling.