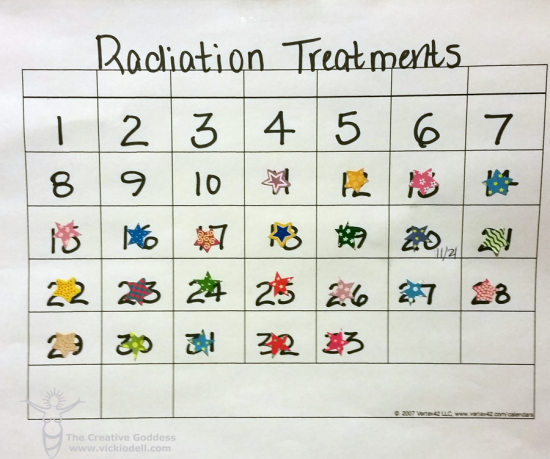 I had some energy yesterday. Not so much today.
That's the way it goes these days. I'm down into the single digits when it comes to radiation treatments and my energy comes and goes.
Mostly though, it goes.
I've had a hard time dealing with my lack of energy. I'm not used to being down for so long. I expected to keep going strong right through treatment. When people told me how tired I would get I imagined they were talking about someone else. Certainly not me.
Thanksgiving this year was kind of a potluck affair rather than me cooking for a solid two days. It was OK but not what I'm used to.
Christmas is going to be different too. While I'll be finished with treatment I will likely still be pretty tired so we are scaling back.
Usually I decorate every square inch of our house for the holidays.
My tree is up but there are very few decorations on it. I ran out of energy about half way though. And it might just stay that way.
I get it in my mind that things won't be what I'm used to this year and I begin to make peace with it then I get on line and see so many beautiful home tours, craft projects and gifts to make that it has me itching to get back to work.
Sometimes I get up and get a little something done but other times I take a little nap.
I keep telling myself that this is only temporary and that I'll get my super woman powers back again soon.
Meanwhile, I curl up on the sofa with my pup and we dream up projects to start as soon as I'm feeling better.
Nothing is quite what I expected but learning to let go and take care of myself has been a good lesson for me.
This blog, my house and my wonderful readers will still be here when I get back. And the bonus is that I'll be full of new ideas and anxious to get back to creating when I do feel better.
Sometimes you just have to let go of expectations and embrace self care and healing. Ya know?
Helpful tip: I created this blank calendar to keep track of my radiation treatments and I put a star on it after each one to help me see my progress. I think I'm going to take it in the last week of treatment and let my radiation team sign it. It will be nice to look at down the road when I need to remember how strong I can be.