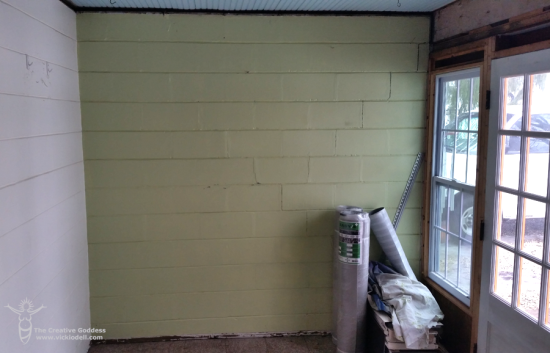 So yeah, Methuselah (Methuselah is the man in the Hebrew Bible reported to have lived the longest) may have just lived and died and lived again in the time it has taken me/us to makeover the font porch.
But it's ALMOST finished.
I wrote two summers ago about how we basically rebuilt the exterior front wall of the porch here. And I've written a few times about projects I made for the porch and redecorated a couple of times like in this post Changing Things Up.
But this time we wanted to change the floor, walls and trim inside. We wanted to add insulation to the exterior wall so the porch can be used longer in the year and help reduce our heating costs in the dead of winter.
But that pile of tile up there in the lower left hand corner? Yeah, that stayed there for three years. We either had the time, or the money, but not both at once.
So finally Warren decided to hire someone to do it. Here is what we have so far.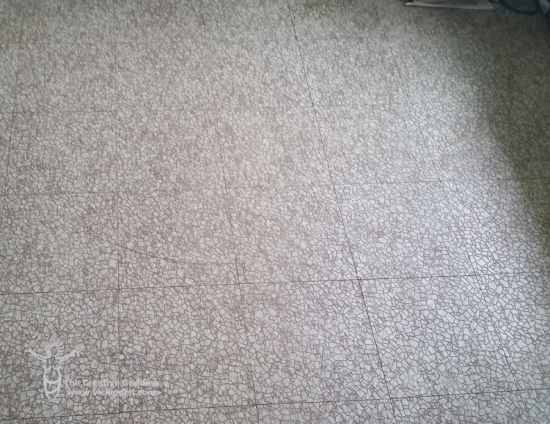 You are going to think I'm crazy but I kind of liked this old tile.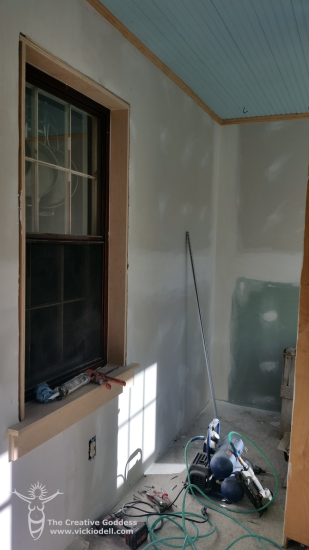 We covered the cinder block walls with drywall and re-framed out the window that looks into the kitchen.
Originally, this porch was open and that window looked directly outside. The previous owners closed in the porch and now that window is kind of pointless.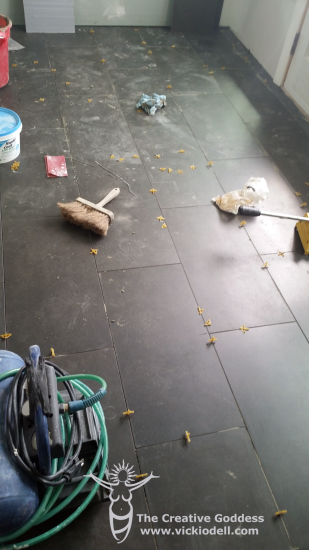 And then the tile was torn out and new put in. I love these 12″ x 24″ inch black tiles from Italy. (They were left over from a infomercial we shot)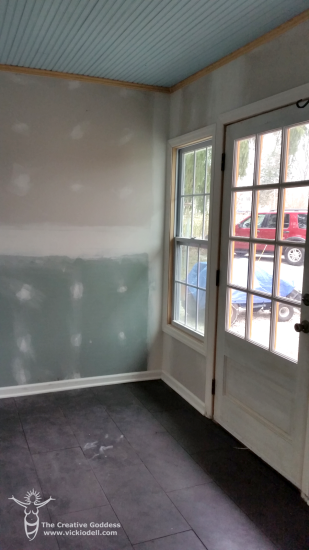 And then the doors and windows were trimmed out.
Next week I will share photos of the finished porch and some of the projects I created for it. It's come a long way, baby!
Do you have a DIY or home makeover projects that has been a long time coming?