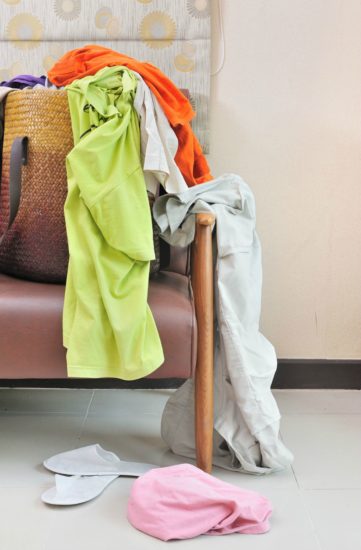 "I'm on my way!"
If you were to hear that a friend was coming over in 30 minutes would you run around and try to clean up as much as possible? Sweep the floor, wipe down the bathroom and maybe knock down a cobweb or two? Would you quickly toss the dishes in the dishwasher and grab up all of the mail and tuck it in a drawer.
Or would you continue on with your day as planned knowing that you can simply be who you are?
UNLESS you are one of my older relatives. Those people are disgusting. Hoarders one and all. In that case you just need a backhoe. But I digress. 
If it is me coming to your house. You just be yourself. Don't clean up on my account.
Be Yourself
I'll drink tea out of your cups and take my shoes off if that's what you do at your house. I'll push the unfolded laundry over to find a spot on the sofa or swipe crumbs off the dining room chair. I will use your bathroom and wash my hands and not think twice if there is a dust bunny in the corner or if your husband left a few whiskers on the faucet.
Be Present.
Maybe we'll drag out the paper, glue and pens to make some cards. Or yarn and hooks to do some crochet. Maybe we'll just spread seed catalogs out all over the floor and drool over the beautiful images while imagining how much work that plant might really take.
We'll have a heart to heart about how you REALLY are. How you are dealing with whatever life has thrown at you lately. How we can help a mutual friend who is having a hard time.
I love deep, meaningful conversations the most. The ones where we share the contents of our souls and not just a few bits of politeness from the surface.
I'm not good at small talk. I dig right in.
As I go through midlife I want more of those friends who are happy to see ME at their door and not running around out of breath because they felt they had to do a mad 20 minute house cleaning. I would rather have a chat with someone who was calm and inviting and thought to put coffee or tea on. Someone who is looking forward to a meaningful conversation as much as I am.
Maybe she's even thought of a couple of things she'd like to talk about or that she needs a little help with.
Cultivate friendships with the women who know that time is short but dust is plentiful. Women who understand you'd rather be making than cleaning. Sisters who want to see who you really are and not the mask you put on for the general public.
Be real. Be authentic. Be raw.
Your sisters will get it. The rest can leave their message at the door and move along.
Life is short and there is no time for anything else.
You might also like: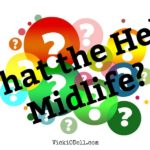 WTH MIdlife?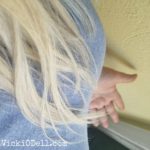 No Senior Moments Here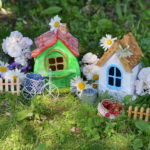 12 Ways to Simplify Midlife