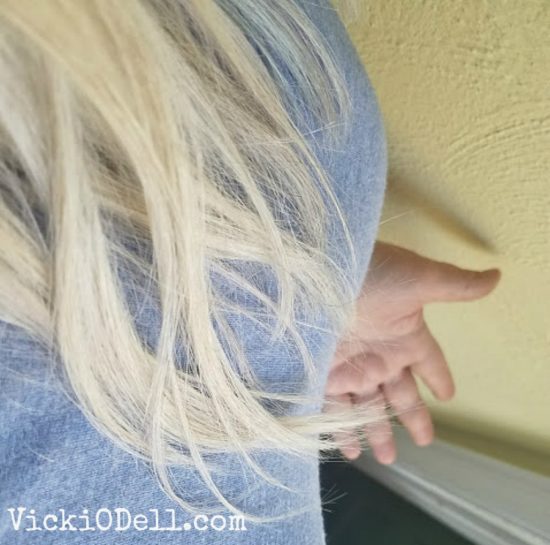 There are a few terms that I detest lately. One is "cheaters" in reference to reading glasses and the other is "senior moment"
I don't think that using reading glasses to see is any kind of a cheat. I mean, we don't consider regular glasses "cheating" so why readers? Having bad eyesight happens to most everyone. Heck, I've worn glasses, and later contacts, since second grade. No one has ever accused me of cheating until now.
And the other is "senior moment". I have been a dingbat for as long as I can remember. I'm smart. But a dingbat.
Young adults I work with often forget the words for things.
Words that they know but suddenly can't put their finger on.
I'm only 52 so I can't really say that my moments are senior anything – but still.
Just the other day I was standing at the back door while the dogs went to do their business. I happened to look down and saw the end of my hair.
"Wow, I thought, my hair is getting really long again."
"In fact, it's amazingly long. I just got four inches cut off of the ends. How did it grow that fast?"
"Wow." Again.
I let the dogs in and went about my day not giving it much more thought.
Later that night when I was undressing for bed, I took my bra off, like ya do, and that is when I realized the sad truth.
My hair hadn't grown like crazy.
I bought new bras!
You see, I hadn't had any new bras since before the whole breast cancer thing and when I did buy a couple right before surgery they were super soft comfy ones that I could wear without too much pain. Until radiation when I couldn't wear one at all but that is a story for another day.
Any way, a super comfy bra to me means no underwires.
But my new bras have underwires.
Which means my breasts ride higher.
My hair isn't longer my boobs are lifted!
Which might also explain why my friend insists that I've lost a bunch of weight when I've only lost a few pounds.
Own your dingbatty-ness ladies. It has to do with having too much going around in your brain all day long and not as much to do with your age.
Save those "senior moments" for folks who aren't happy to be who they are.