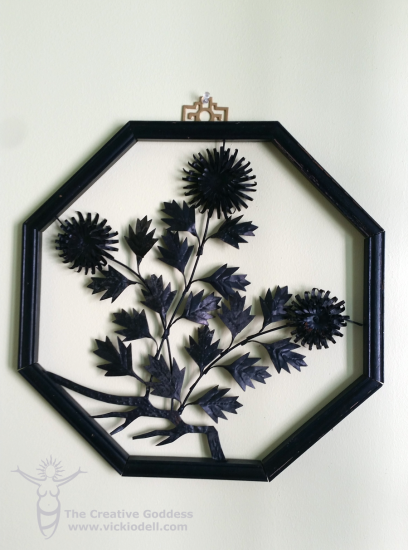 These came from my MIL's house. They were in her basement when the family and I were there cleaning it out and someone, I don't remember who now, reached for them to add them to the dumpster. "Nooooo!" I think they are so cool and I had to save them. I mean who doesn't need fabulous vintage wall art, right?
Someone groaned about cleaning MY house when I get old but I had stopped listening. Someone seems to be complaining about my stash of craft and home decor goodness at some point or another.
Do you get that too?
At this stage in the game I'm either cleaning out an elderly relatives home or worried about how much stuff I've got in my own home. But heck, I love just about anything vintage. And flowers too! So I saved them.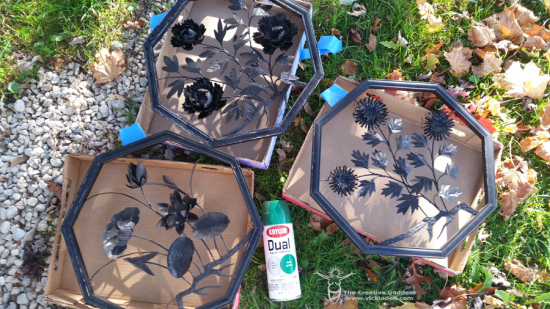 Some of them are kind of rickety and a couple of corners are dinged but I love them all the same.
But black, not so much. Don't get me wrong, I love me some black decor but they just didn't look like they should be black to me.
Besides, I wanted to add them to the front porch and black just won't do with all of that color.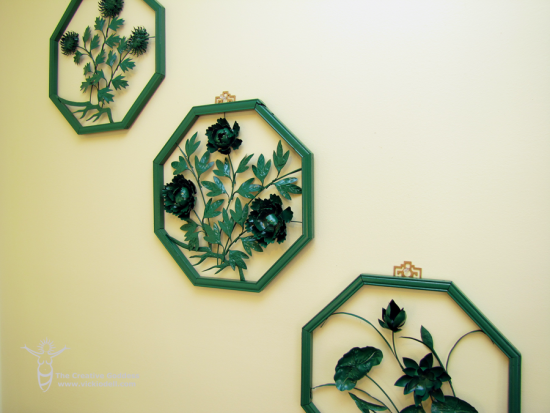 But green? Yeah, that's more like it!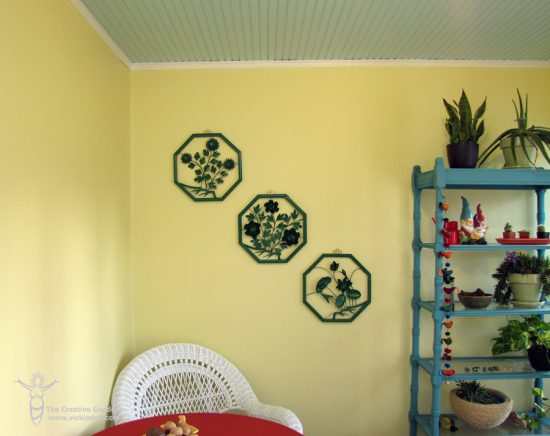 A little cleaning up and a couple of coats of Krylon Dual Spray paint in green on the metal and wood frames and metallic gold on the hanger.
Good. To. Go!
The green on the vintage wall art is nearly the same green as the inside front door and they are right across from one another. It's like I planned it or something! 🙂