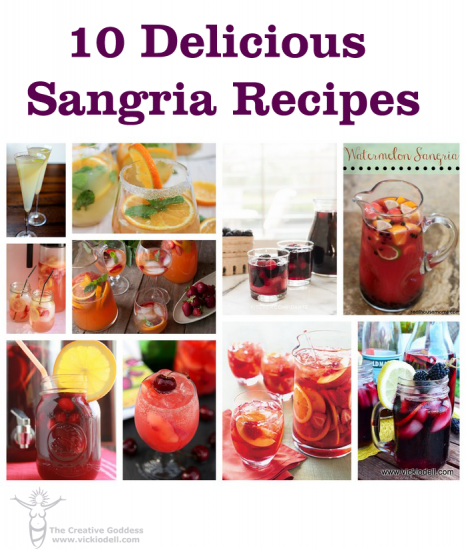 I've been experimenting with different Sangria recipes the past two summers and I'm ready to add some new favorites to my list.
After all, what's not to love about Sangria? It's cool and refreshing, lightly alcoholic and full of fruity goodness.
The only down side to this plan is that all of my children are over 21 and it could get a little expensive if I serve Sangria at family dinner. Right?
But then maybe I can have everyone bring an ingredient and we can have a sort of  POT LUCK SANGRIA.
That could be…ummm… interesting.
Until then I'm going to give these recipes a try.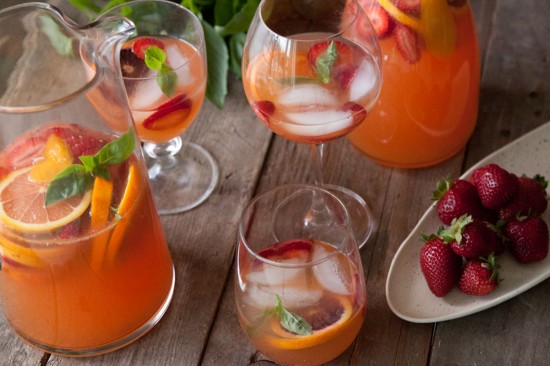 Citrus and Basil Sangria from What's Gaby Cooking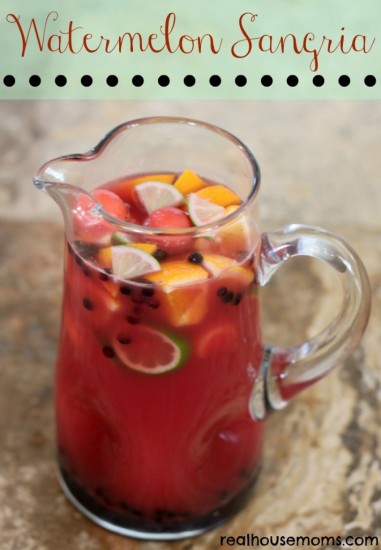 Watermelon Sangria from Real Housemoms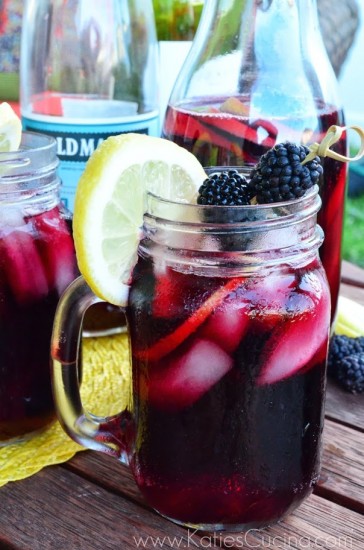 Blackberry Pomegranate Sangria from Katie's Cucina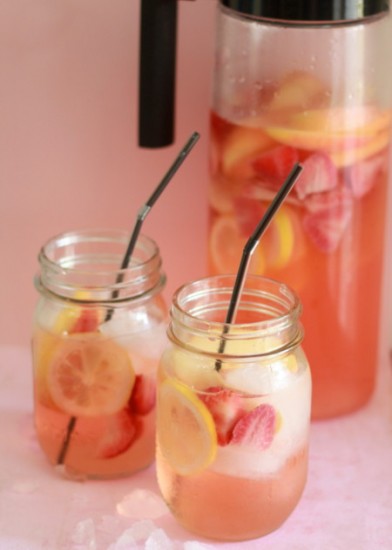 White Strawberry-Lemon Sangria from Kitchen Treaty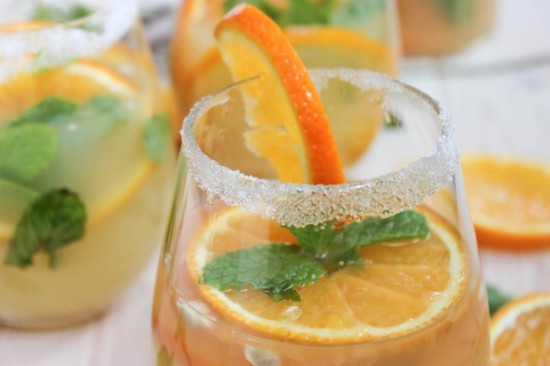 Tangerine Ginger Sake Sangria from Cooking Stoned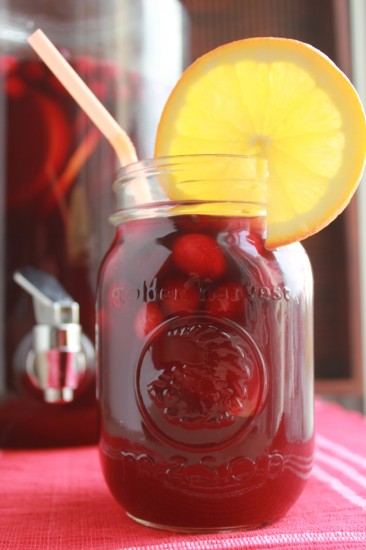 Cranberry Pomegranate Sangria From And They Cooked Happily Ever After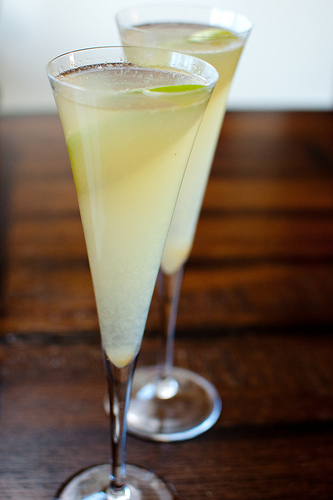 Sparkling Pear Sangria from Pink Parsley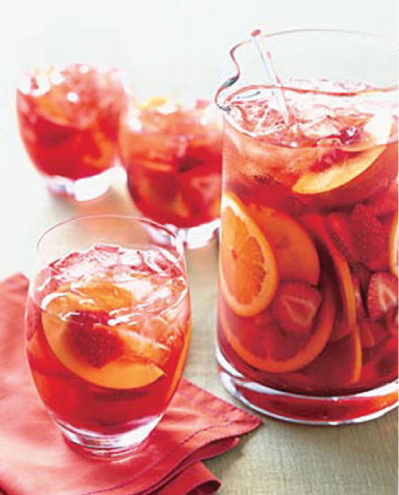 Strawberry and Peach Sangria from Epicurious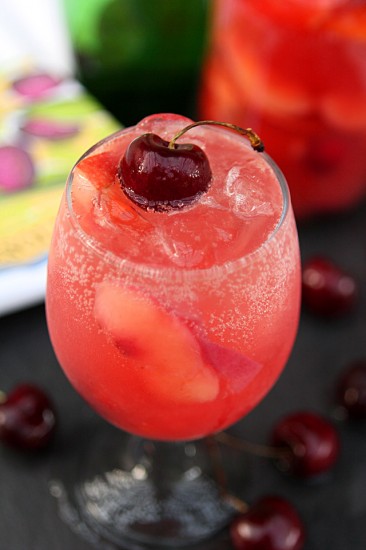 White Peach and Bing Cherry Sangria from Creative Culinary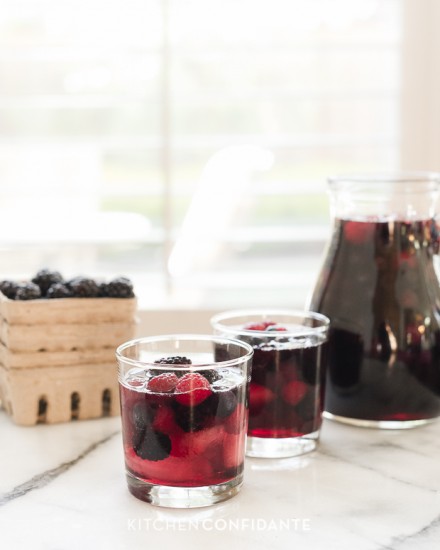 Berry Sangria from Kitchen Confidante