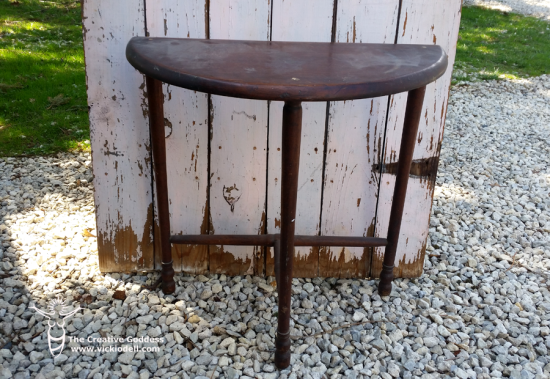 I've been coveting new bedroom furniture lately. Nothing high-end and expensive but just something different to look at. A gal just gets tired of looking at the same old thing day after day. Ya know? But hey, I wasn't born with a silver spoon in my mouth so things like new bedroom sets aren't in the budget at the moment. Besides, to be honest, I probably wouldn't spend good money on a NEW set anyway. I'd prefer previously loved items.
Lucky for me The Buckle Boutique reached out and asked me to be a part of the Bling Blog Hop featuring the Marisa Pawelko line of rhinestone sticker sheets. I knew right away that I was going to do a nightstand makeover and I requested 2 12″ x 24″ sheets of Luxe Cheetah.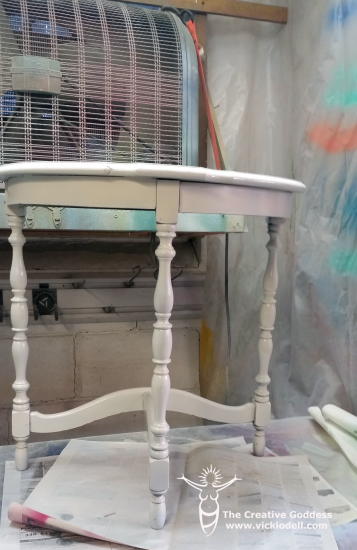 Meanwhile I sanded the side table and took it to the spray booth. I gave it two coats of Krylon ColorMaster in Dover White.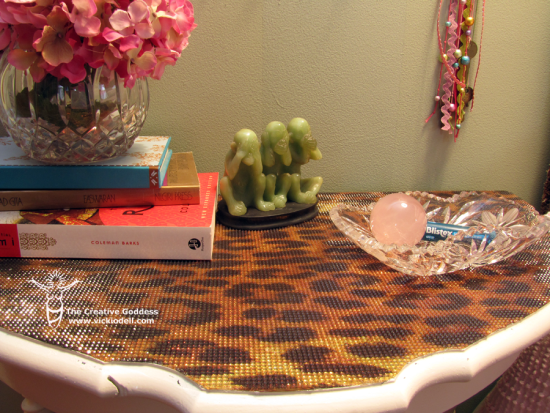 And then I covered the top in Luxe Cheetah. I loved working with the rhinestone sticker sheets. I was able to stick the sheet to the table top and remove it to re-align it and it still stuck great. It was easy to cut the decorative edges with a craft knife and get the fancy edge to look good.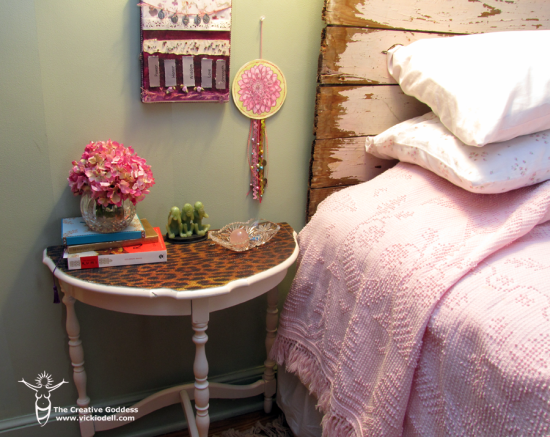 I also added an old door headboard and then I found a SECOND small night stand (If you look at the first photo you'll see that there are two different tables – one more fancy than the other) for my husbands side of the bed. I've painted it and am just waiting for more rhinestone sticker sheets to decorate the top of it.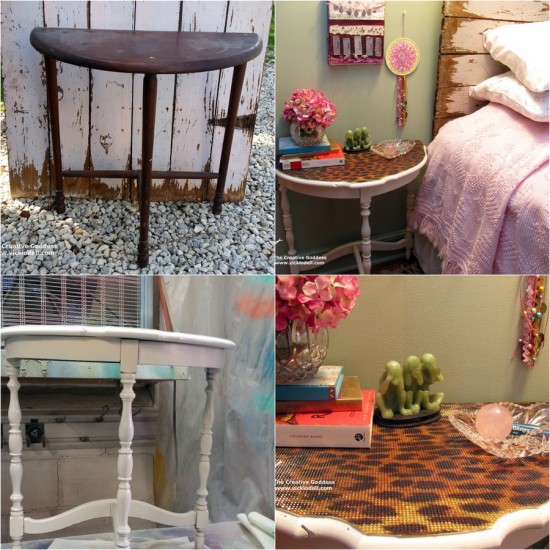 I'm really excited about this little nightstand makeover. It's not a whole bedroom of new things to look at but once I get the second nightstand it will make this whole wall look different. Yay!
Hop along to all of the other blogs to see even more projects with these amazing rhinestone sticker sheets.  And make sure to stop by The Buckle Boutique to purchase your own rhinestone sticker sheets so you can add some sparkle and bling to your next project!
Blog Hop Line Up: