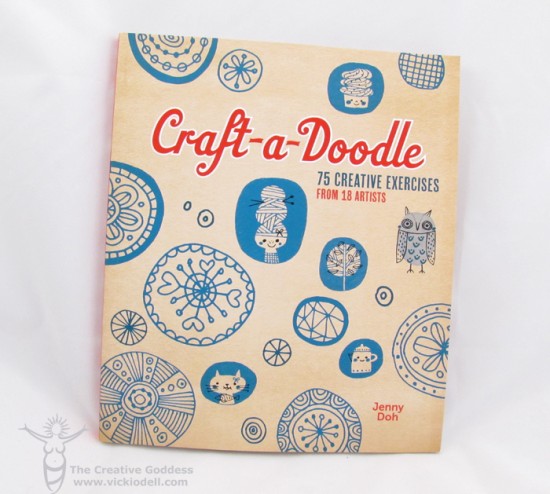 Craft-a-Doodle 75 Creative Exercises from 18 Artists by Jenny Doh
I remember being scolded as a kid for doodling on my homework, in my books and on any other piece of paper I could find. I also remember being very small and having my grandparents hand me paper and pen. I sat in an empty laundry basket and doodling to my hearts content.
Somewhere along the way I was scolded enough that I stopped doodling. There is a part of me that misses it but at the same time is hesitant to take it up again. But I've been collecting a few books and gathering supplies. My doodling days are coming again. I can feel it!
I love the exercises and prompts in this book. They are fun and whimsical – not at all scary or intimidating. I feel like I could take the basics of the artists prompts and then make the doodles my own.
I can't wait to get started!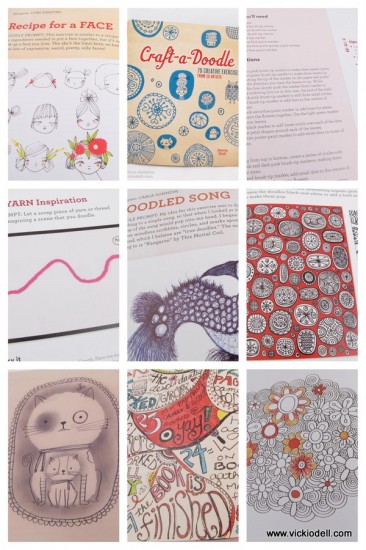 From the back of the book:
Explore the playful world of doodling with 75 exercises designed to fuel your imagination. Eighteen talented contributors share inventive prompts to jumpstart and expand your inspiration for drawing everything from charming creatures, decorative frames, and blooming blossoms to personalized abstract designs and doodles made while listening to music.
Here are some details about the book:
Soft Cover
144 Pages
MSRP $19.95 USD
Contents include:
Introduction
"Before You Start" section
Craft-a-Doodle by Jenny Doh is available from the amazon.com widget below for $10.97.
This is an affiliate link and purchases made by clicking on this link may result in my being compensated by amazon.com.