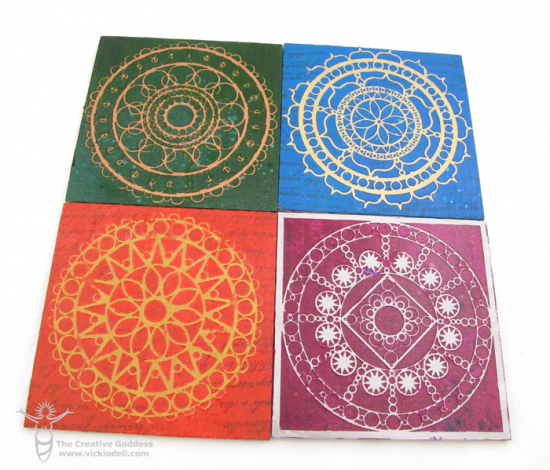 When I was at CHA in Anaheim in January my friend Rebekah Meier was doing a demo with some new stencils she had with The Crafter's Workshop and she asked me if I might like to receive some to play around with.
Well, yeah!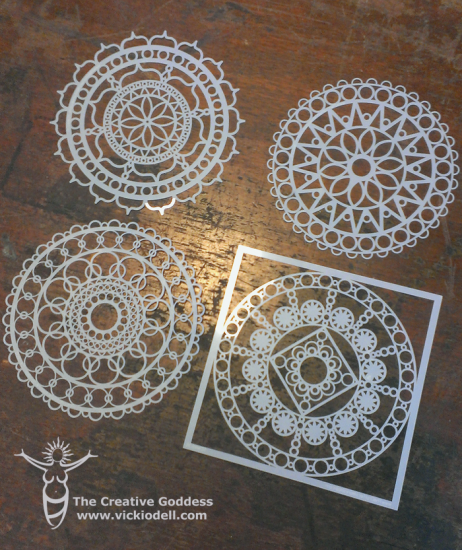 They were even prettier than I remembered and these designs are right up my alley!
Rebekah asked if I would like to be part of a blog hop today sharing her new stencils with the creative world and I jumped at the chance to help promote a friend.
The problem was that I couldn't just pick one stencil to work with.
So I had to use them all!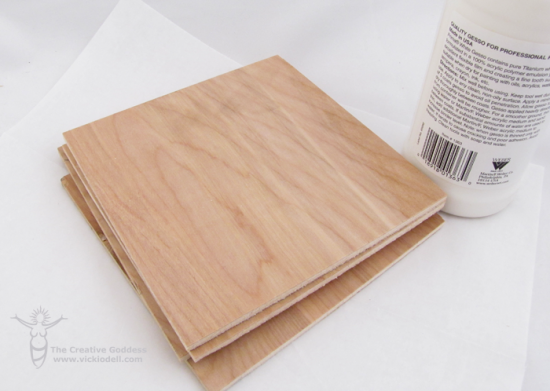 My husband had cut several pieces of plywood into 6″x6″ squares for me to use on another project so I grabbed four and they were the perfect size.
Then I applied 2 coats of gesso.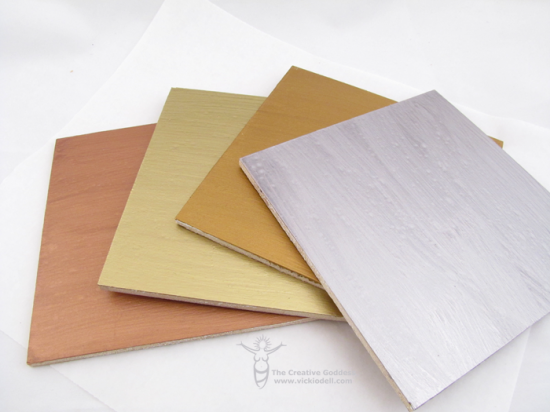 While the gesso dried I went digging around in my supplies to see what else I had to use.
I found several bottles of Plaid Liquid Leaf in Brass, Copper, Gold and Silver and painted each board with two coats.
Once that was dry I gave each board a coat of Liquitex Matte Gel Medium and let that dry.
For the next step I sprayed the back of the stencils with some Aleene's Temporary Adhesive and adhered them to the plywood.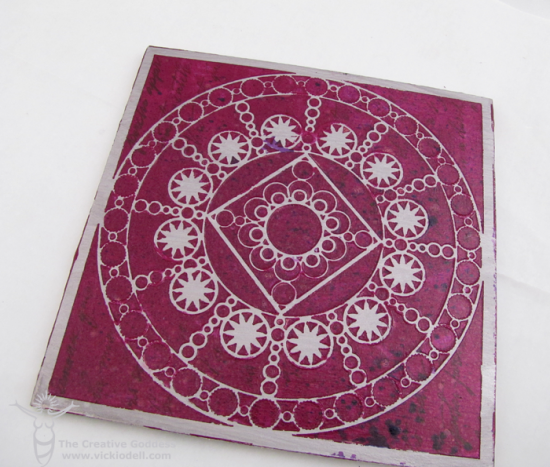 I used some Heavy Body Liquitex Acrylic with a good stiff brush to cover the plywood.
Some of the stencils have a lot of detail so the stiff brush helps to get paint into the details.
While that was drying I rummaged some more.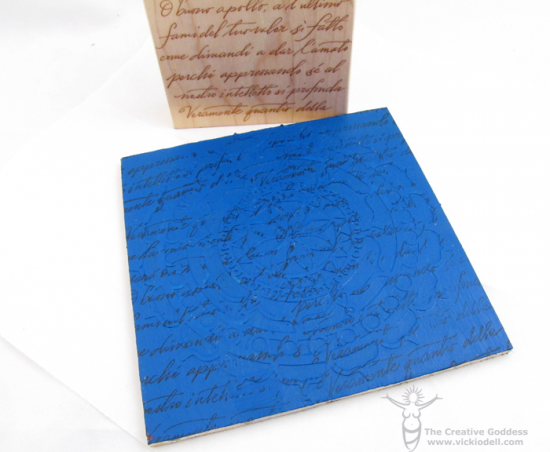 And found a rubber stamp and Staz-On in Timber Brown.
I stamped right over the stencil in several places on each piece.
Then I found some Perfect Pearls Mist and Dylusions Ink Sprays and gave each board a mist of a couple of colors.
More drying.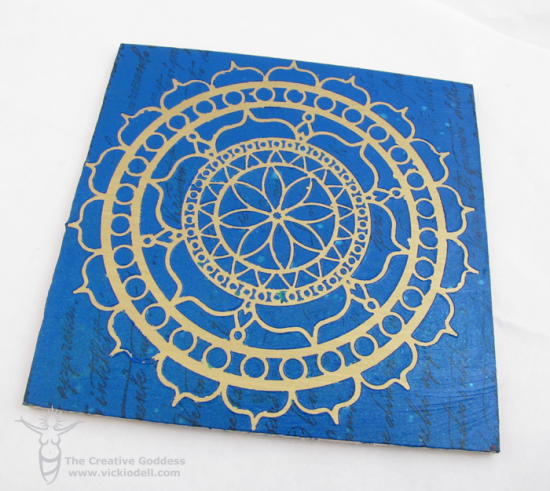 And then once everything was dry to the touch I carefully removed the stencil.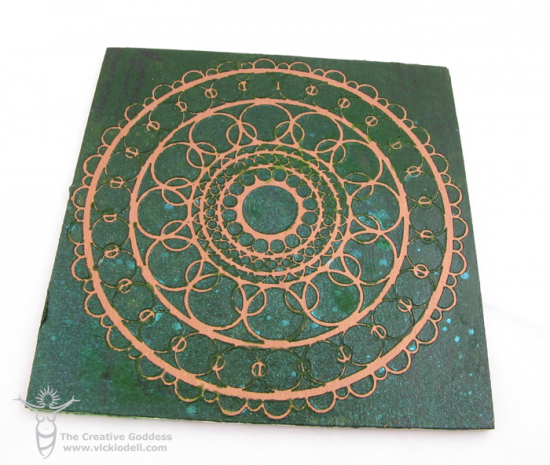 In a few places the sprays got under the stencil but I like the way it looks.
Using the heavy body paint really raised the paint level above the Liquid Leaf giving each board some great details.
My youngest son thought they were tiles… which is just what I was going for!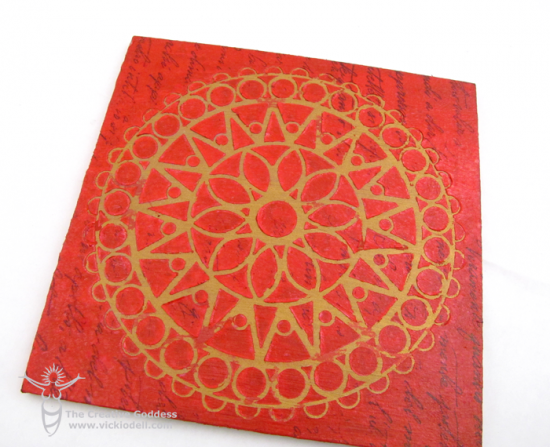 The red on is my personal favorite.
The only down side is that my son now thinks they belong to him and he should have them for his room. He really likes them.
Am I the only person who has trouble with their kids wanting their art?
I guess it's a good problem to have, right?
I did a little shopping for you and found some of the products I used in this project and added them to the amazon.com widget below.
Please note that this is an affiliate link and I may be compensated if you choose to purchase something. 
Disclosure: Some product in this post was provided for my use. All opinions are 100% honest and my own.
Would you like to see what some of the other people made with Rebekah's wonderful stencils? Check them out here!!
Ann Butler