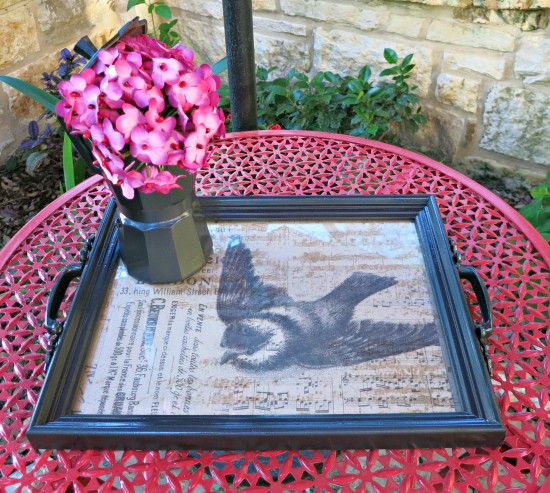 Ciao amici!  My name is Morena and I'm the creative mamma behind Morena's Corner.  I'm thrilled to be joining you as a guest creative goddess.  Vicki has always been an inspiring artist to me, and so I'm thrilled that she's letting me share my work with her friends and followers.  While I dabble in a lot of general crafts, my passion is for recycled projects.  I love the thrill of turning trash into something useful.  I enjoy browsing at thrift stores and garage sales to find inspiration for my projects.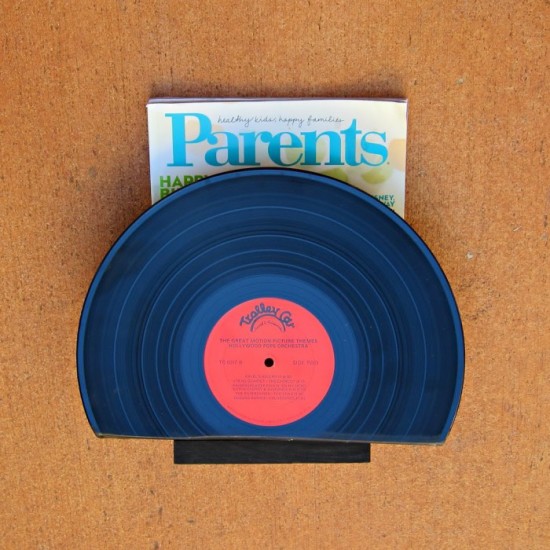 Once I turned turn vinyl records into a magazine holder.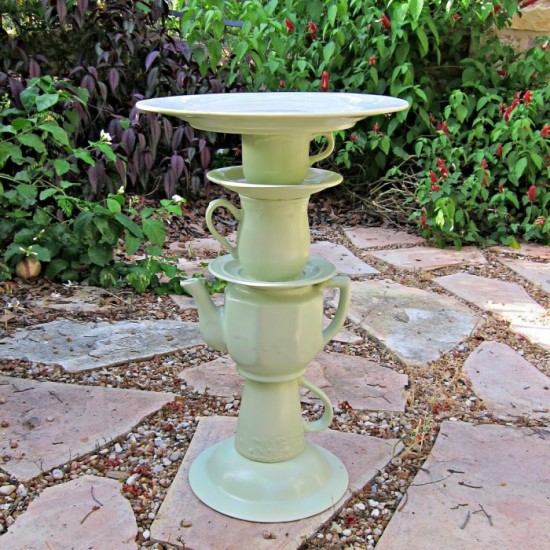 Another favorite project is my teapot bird bath.  Today I'm going to show you another up cycling project:  how to turn a frame into a decorative tray.  This is a quick, simple project, and you can make it match your decor with the colors and images you choose.
Supplies:
Frame (11 x14)
Drawer Pulls
E-6000 Glue
Spray Paint
Scrapbook paper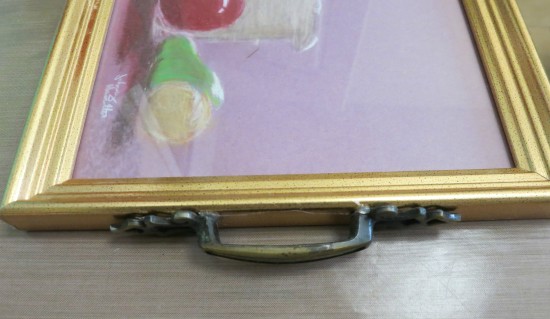 Step one: Glue the handles onto the sides of the frames. I like to uses E-6000 with a bit of hot glue to hold the drawer pulls in place while the glue sets.
Step two:  Remove the glass and backing and spray paint the frame and handles.  I used a black hammered paint finish.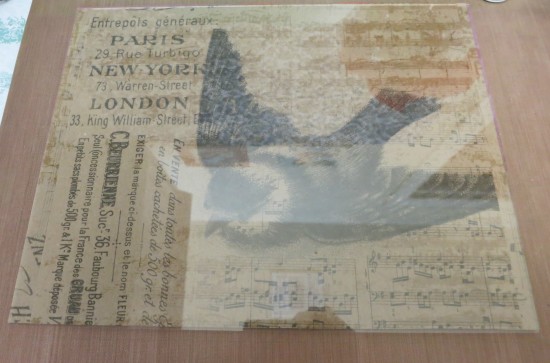 Step three:  Measure and cut decorative paper to fit the glass.  Reassemble the frame.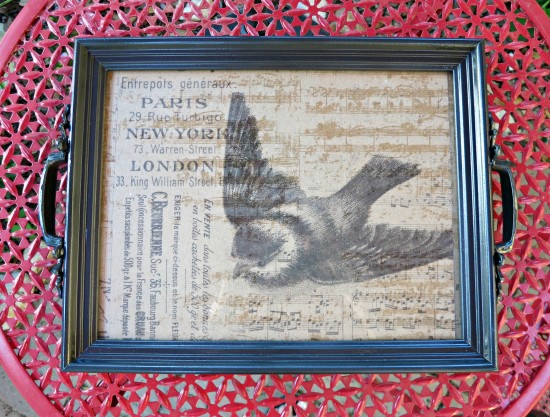 This is purely a decorative tray.  I set mine on an office coffee table with flowers on top of it.  If you actually wanted to use the tray you'd need to adapt the project to screw the handles on.  Since my tray isn't moving, this works just fine, and I can even change out the scrapbook paper for different holidays or events.  I hope you'll give it a try, and I'd love to see you over at Morena's Corner!