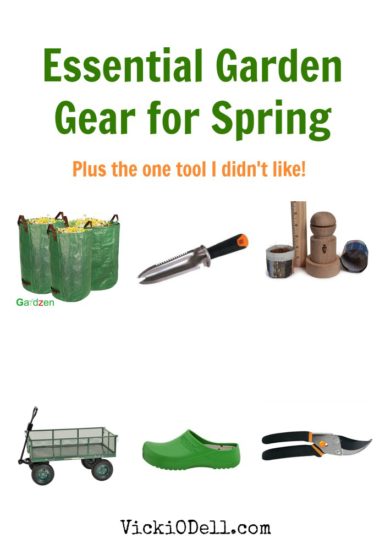 Well, it's getting to be that time of year for us garden lovin' types. Time for spring clean up. Spring clean up can be quite a chore for a woman doing it alone but there are tools available to make it a bit easier on us. Today I thought I'd share some of my very favorite Essential Garden Tools for Spring.
While it's raining and chilly here in NE Ohio it won't be long before those spring time breezes are blowing and I'm out there trying to hustle and get plants in the ground. Wait until you SEE some of the new things I have ordered!
Anyway, here are some of my favorite tools.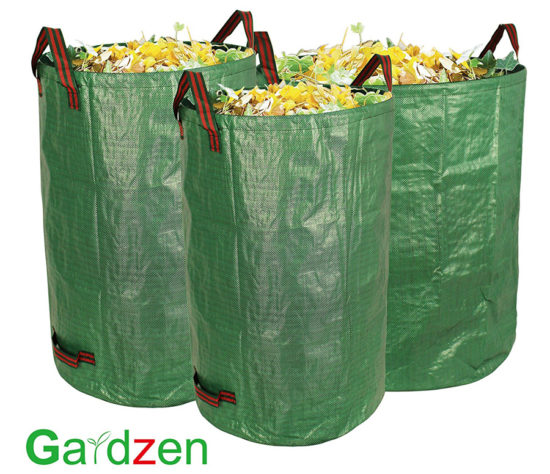 I love this set of garden leaf/waste bags. They aren't so big that they get too heavy to carry or drag but big enough that I'm not emptying them every two seconds. I like that they have two kinds of handles – two at the top for carrying and on down on the side for ease of dumping. They are great for weeding, dead heading, stick pick up, litter pick up and in tight spaces for lugging mulch.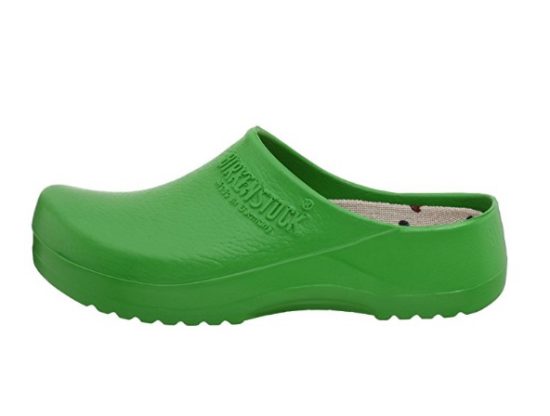 These Super Birki Clogs aren't the same as those ugly old Crocs that were so popular a while ago. These things are INDESTRUCTIBLE! While they aren't definitely not shoes you should where when mowing or running a chainsaw they are fantastic for a quick trip out to the compost bin or to snip a few herbs for dinner. Great for going out to do a bit of feeding or weeding too. I love these things!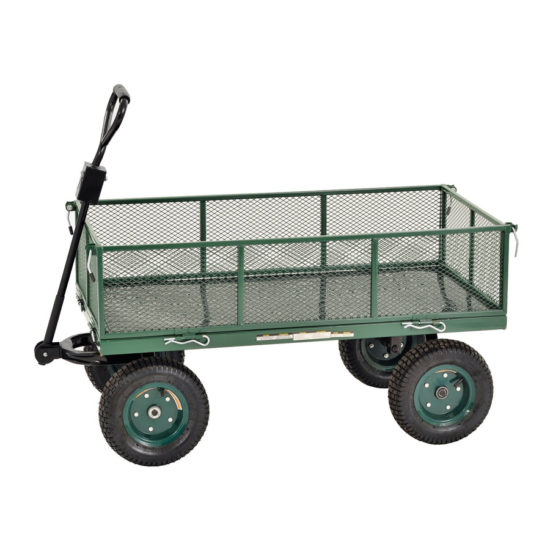 This thing is a work horse! My Steel Utility Garden Wagon has been around for about 12 years. While I keep it in the shed during the winter it had been known to sit out in a rain or two while full of mulch or leaves and it still shows no signs of rust. I love that I can take the pull handle off and hitch it to my lawn tractor and take it anywhere in the yard. Also the sides can fold down or come off – super handy when thinning out saplings at the edge of the woods or hauling mulch to the back yard. This garden tool may be my absolute favorite of all.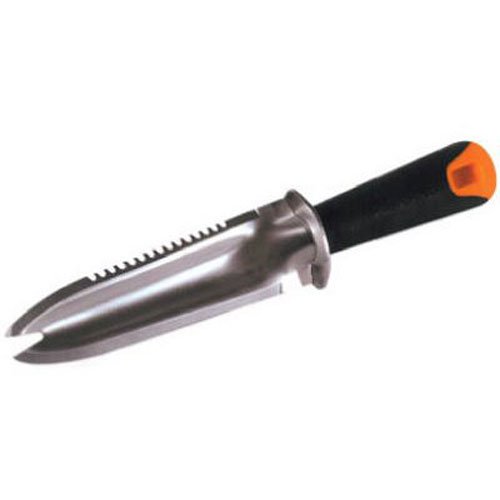 We bought this Fiskars Big Grip Garden Knife about 7 years ago on a trip to New Jersey right before my mother-in-law passed away. We stopped by the hardware store and got this and headed over to the cemetery to make sure my husbands father and infant sister's graves were cleaned up. Knowing that his mother was at the end of her life we wanted to make sure that family and friends who went to the service could also find and visit his father and sister. It was great for cutting the thick grass away from the in-ground tombstone. I've used it many, many times here in my garden and it's great for all sorts of uses from digging out weeds with stubborn root systems to loosening up tough soil for planting. I keep this tool with me when I'm working.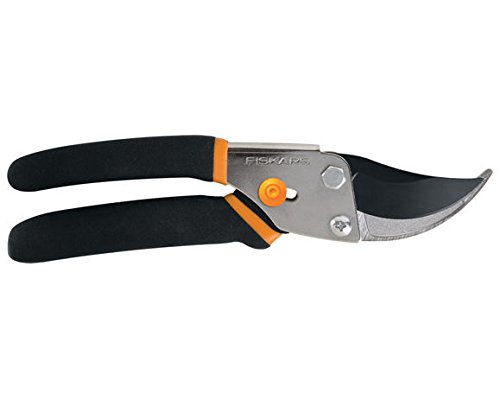 While I'm not one to go around chopping things up there are always those shrubs and tree limbs that need to be cut back. Either because it's good for the plant or because it pulled my hair out one too many times as I rode past on the lawn tractor. I'm on my second pair of Fiskars Bypass Pruning Shears in 17 years. I accidentally left the first pair in the ivy around the house… over winter. OOPS! IF you take care of them they last a good long while. Another tool I keep handy when I'm out working.
The one tool I didn't like!
I'm going to go out on a limb here and tell you that there has only ever been one tool from Fiskars that I wasn't happy with and that was a pair of herb and veggie shears. They locked up and it took two people to open and close them. Seriously! No matter what I tried I couldn't get them to loosen up. I eventually threw them in the trash.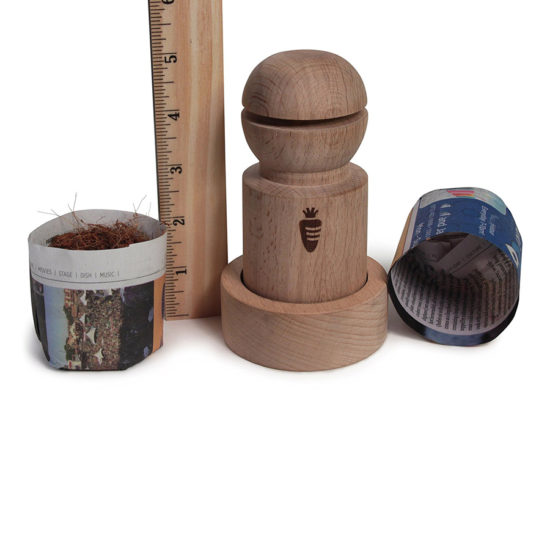 One tool I'm adding this year is the Newspaper Pot Maker. We get our towns Sunday paper but we don't have a subscription to any papers on a regular basis. Having said that, I still have quite a pile of newspaper here to recycle. THEN I went and ordered some seeds that I want to plant very soon so I can get a head start but I'd rather put my seedlings in a pot that can just be put into the ground rather than take a chance on mangling something by taking it out of a plastic pot to transplant. Besides, plastic, ugh!