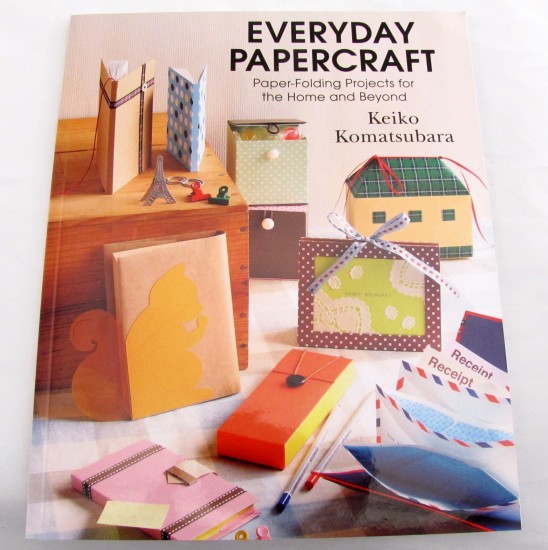 Everyday Papercraft – Paper-Folding Projects for the Home and Beyond by Keiko Komatsubara
From the back of the book:
A simple twist is all it takes to turn something ordinary into an extraordinary thing. Impress friends and loved ones with handmade gifts, keep paperwork and receipts neatly organized and spruce up your home with useful objects that are pleasing to the eye. Everyday Papercraft shows you how to take the mundane and make it magical. All you need is some craft tools and some spare minutes.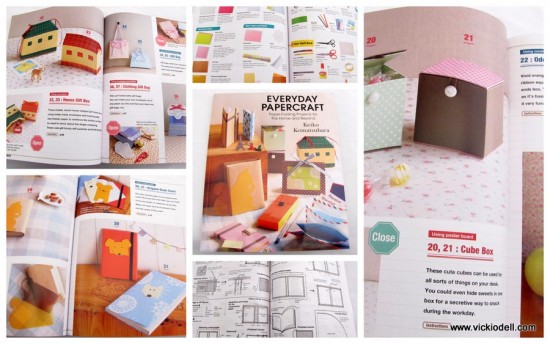 Click on the image to see some of the projects inside.
I always hate to give a gift card (or a small "just because" gift) in a card without some little extra personal touch. I know that gift cards are appreciated by most but I also think it is hand picking or hand creating a gift that makes it personal and special. With this book you can give a little gift and create a package to put it in too!
Here are some details about the book:
40 projects
Paper Back
64 Pages
MSRP $14.95 USD
Not only are there projects to make for gift giving but for every day uses as well. Check out the list below.
Contents include:
Materials
Mini Notebook
Notebook with Bookmark
Pen case with lid
Portfolio
Slim folder
Bag Receipt Case
Sticky Notebook
Memo Stand
Clip Box
Odds and Ends Box
Receipt Case
Card Case
Book Cover with Tail
Origami Book Cover
Gift Bag
Photo Frame
Bathroom Tissue Box
Pocket Tissue Box
Technical Guide
Handmade Papercrafts: Production Hints
Instructions
And more!
Everyday Papercraft by Keiko Komatsubara is available from the amazon.com widget below for $9.85.
This is an affiliate link and purchases made by clicking on this link may result in my being compensated by amazon.com.