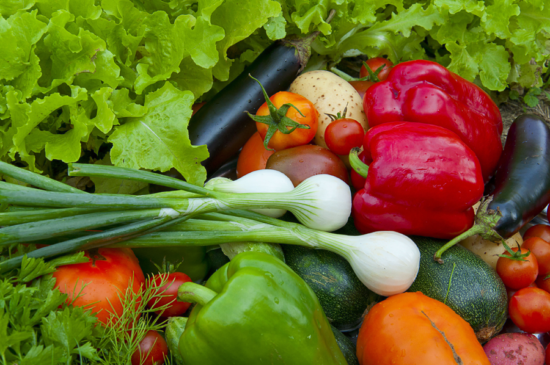 Summer time and the livin' is easy. Or at least that is how the song goes. Maybe not so easy if you are a yard working machine like I am during the summer. Last weekend I put in 20+ hours in the yard over 2.5 days! Flower beds, herb gardens, the vegetable and berry gardens along with an acre to mow really take a toll on my skin and lady bits. It's this time of year when I have to pretty much change out all of my personal care items from winter to summer. When you spend half your time dirty and sweaty cold weather products don't quite cut it.
Anyway, I thought I would share a few of my favorite personal care items that I order from amazon (because less time in the store means more time in the yard!) in case you are also a hard workin' machine. Besides, check out the reviews on these products – people are crazy about them!
This post contains some affiliate links for your convenience. If you purchase an item after clicking a link I may make a teeny tiny commission at no extra cost to you.  Click here to read my full disclosure policy.
Just click on any of the photos to be directed to the item on Amazon. 
7,320 people have reviewed this soap and it has 4.7 stars. It's amazing that over 7,000 agreed on ANYTHING let alone soap. It's made with organic vegan ingredients and even comes in packaging made with recycled plastic. The best selling peppermint scent leaves your body feeling clean and tingly. Completely biodegradable and vegetable-based, this liquid soap has been called the "Swiss-army knife" of cleaning -washing body, face or hair, but also powerful enough for tasks like dishwashing, mopping, laundry and even pest control. Different tasks call for different dilutions of the soap.
This konjac sponge is made with activated bamboo carbon which cleanses pores, removes excess oil, fights bacteria to help clear acne – they work together to exfoliate skin and suck oil and bacteria out of pores. Your complexion will be radiant and your skin will be smoother than it has ever been. Great for those of us who like to play out in the dirt.
Give your skin a break from harsh chemicals and use a witch hazel toner instead. This one is made with rose petal, witch hazel, and aloe vera but NO ALCOHOL. It not only cleanses skin, but it soothes any irritation you may have caused by sunburn or wind burn. Yes, that is a thing!
Sometimes you just need a midday pick me up. And a refreshing, hydrating facial mist is the way to go. This one is made with herbal extracts and rosewater to help soothe dehydrated, tight skin. The nice thing is that the rose scent isn't super strong so you don't have to worry about attracting unwanted pests. I mean mosquitoes not the UPS man!

Batiste is synonymous with Dry Shampoo, so it's no wonder it has more than 3,000 rave reviews on Amazon. Stock up on the classic scent that started it all with this three pack — or save even more money when you sign up for the Amazon subscription and you'll never run out. Have to run to the garden center but looking like crap on toast? This will at least spruce up your hair enough that you don't feel too embarrassed to run out for just "a few more" plants. You know, just in case you run into someone you know.
For seriously dry feet and cracked calluses, sometimes a pumice stone just doesn't cut it. That's why Amazon users all around the world are huge fans of this double-sided terra-cotta foot scrubber. The "pumicey" side works to gently scrub away dry skin, and the "washboard" side helps polish and smooth skin. It won't break apart like a pumice stone, and it can be used wet or dry. As an added BONUS a portion of each sale is used to help educate children in Pakistan.
Finally! An aluminum free deodorant that actually works. The award-winning natural formula provides all-day odor protection and wetness relief. Free of aluminum, phthalates, parabens, and propylene-glycol. Certified vegan and cruelty-free. Easily absorbed–non-greasy, non-sticky feel. Plant-based powders protect against wetness without the use of aluminum. PLUS it's made in the US. 4, 182 reviews and a solid 4 stars.
What would cause 7,155 people to leave a rave review on Amazon about something as simple as baby wipes? Maybe it's because these American-made wipes are thick, textured, durable, free from fragrances, parabens, dyes, alcohol, phthalates, bronopol, and methylisothiazolinone AND comes with a convenient re-sealable flip-top. Yup, maybe that will do it. Also great for wiping your face after a sweaty mowing session!
 I know that I may have gotten a little more personal that usual in my personal care post here but you know, it's not easy to know which products are actually helpful, healthy or even just safe. And yes, if you ordered one of everything listed here I might just earn a total of 19 cents but I wouldn't recommend something I didn't like for .19. Not worth my time.
I hope you are enjoying your summer. I'll be popping in again when I get a free minute.
LOVE YAS!
Vicki