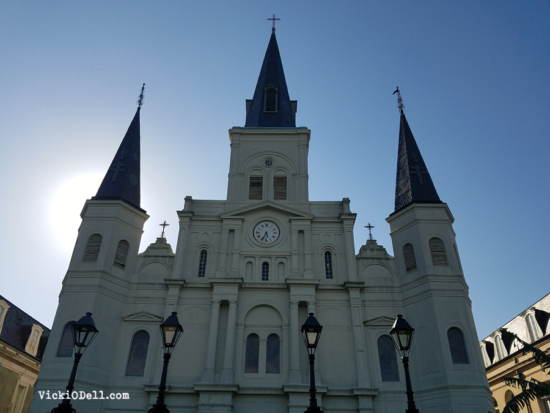 We just got home from a whole week in New Orleans. I wish I could say it was ALL fun ALL of the time but it wasn't. The highlights include; getting to see my youngest for a couple of days, learning some very deep and important lessons, seeing the sights, touring Cemetery No. 1 in a total downpour (complete with jumping in mud puddles!), and eating some world class food.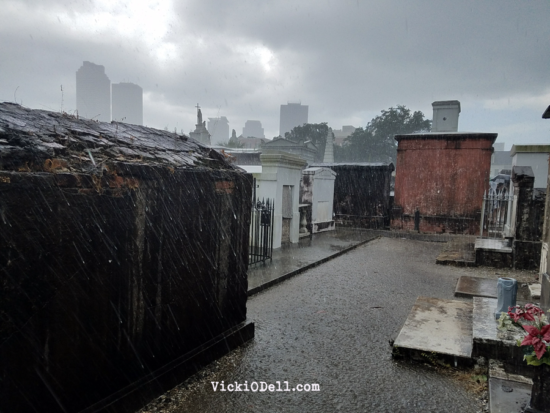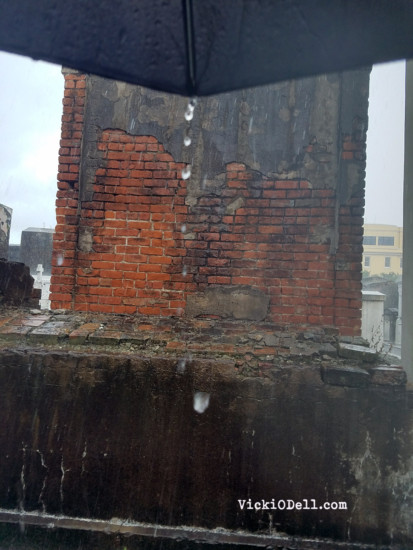 The down sides? Our equipment had some hiccups with the humidity and dampness in the floor of the convention center that caused a TON of stress. The poverty, and the destruction from Hurricane Katrina that is STILL visible after 12 years. The gentrification of New Orleans and how it's leaving so many people of color homeless. It's a modern day carpet bagger story since Katrina ya'all.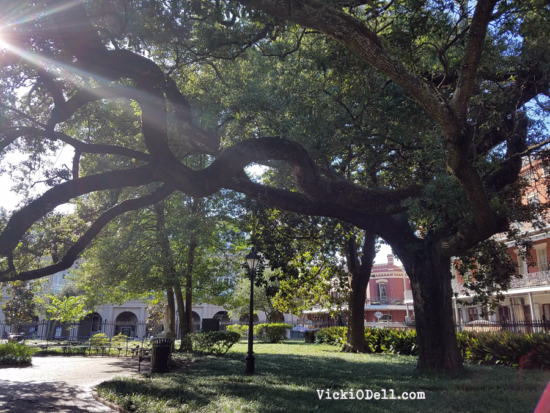 Do you know what I didn't realize about New Orleans before I went? It rains. It rains quite a lot. Especially with tropical storm Cindy on your tail. But that didn't stop us from having fun.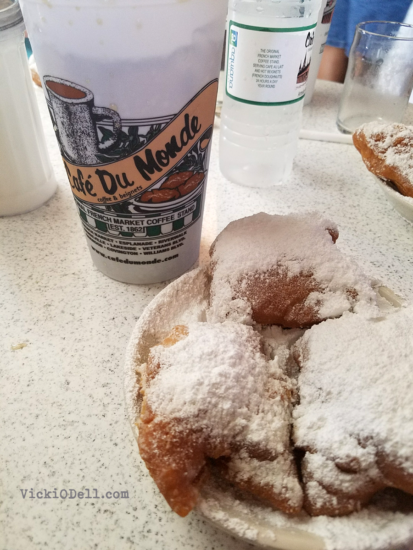 We had hurricanes at Pat O'Briens, beignets at Cafe Du Monde, watermelon margaritas at El Gato Negro, and clam and shrimp PoBoys at Mulate's. We rode the street cars and walked Magazine Street, Bourbon Street and many more. We drove around the garden district on some seriously awful streets. Those pot holes. Sheesh!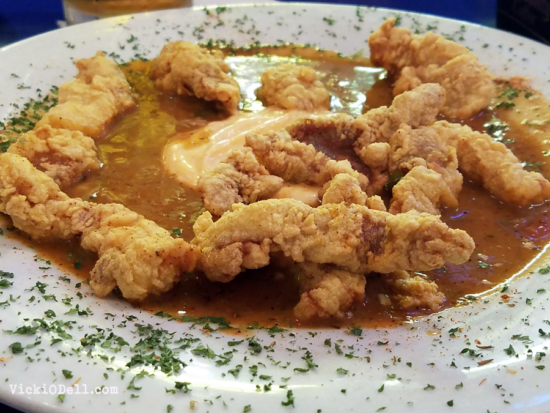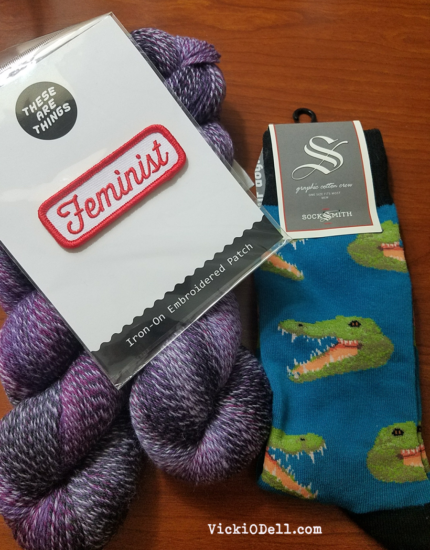 I did my best to help the economy of NOLA. I bought food, keychains, magnets, socks, stickers, an iron on patch, yarn and even a taxidermy alligator head.
Which I hid until I got home and then hid under my husband's pillow.
On a more serious note – after all we were in New Orleans for a conference.
We listened to a lecture by Bryan Stevenson (Equal Justice Initiative) that broke me. Not broke me in half but broke me in a million pieces. I had no idea that so many black people have been lynched. ALL OVER THIS COUNTRY. I had no idea about the "supercriminal" report that created a school-to-prison pipeline for black people. I had no idea that some states don't have a minimum age for trying a child as an adult. A child in a prison full of adults?!?!
I simply had no idea.
I knew it was bad but I really had no idea just how bad.
It kills me that a little boy or little girl will not have the same chances my kids had.  It makes me sick what we are doing to sweet innocent babies -just because their skin is darker.
This trip touched me in so many ways. I don't know how I can help but if there is any way that I can contribute to the end of racism I'm gonna do it! I'm open to ideas, to work and to being seriously uncomfortable. I'm open to learning from mistakes and sharing what I learn with others.
Having said all of that – New Orleans changed me, changed my life, and changed what I want my life to look like. What does that mean for my business and for my blog? I'm not real sure yet but I know there is something on the horizon.
If you put your hand to your forehead to shade your eyes and concentrate you can just make out a vague shape.