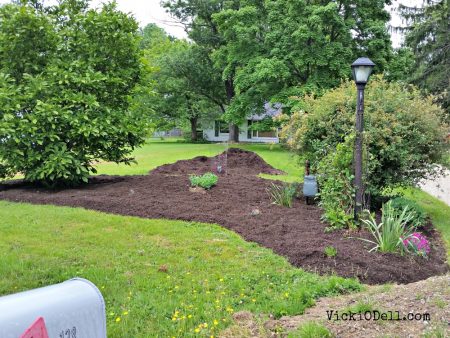 This is a sponsored post on behalf of Bio-Flora all opinions are 100% honest and 100% my own. Click here to read my full disclosure policy.
It was sometime late in 2014 when I decided to connect the small flower bed around the lamp post to the Magnolia tree that Warren had purchased for our anniversary a few years before.
Too many little beds to mow around.
And then I moved onto expanding my vegetable gardens and fighting the breast cancer monster and this flower bed sat neglected for a couple of years.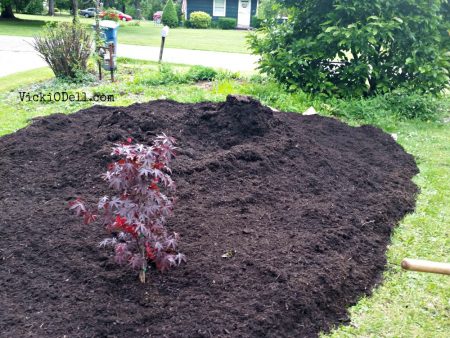 And then in 2016 I got back out there and did some major weeding and mulching. I put out a few daisy, echinacea, coreopsis, and meadow sage plants.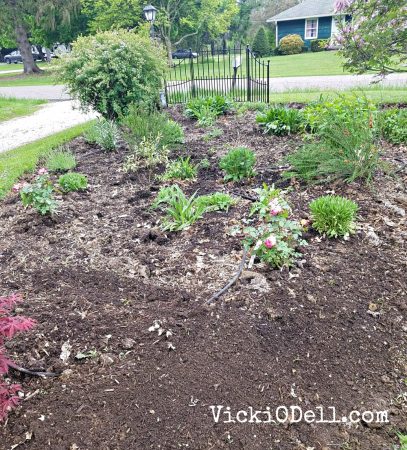 And that brings us to 2018. Still kind of sad looking, I weeded and mulched again, and then bought tons of new plants.
That is when Bio-Flora reached out to me and asked if I'd like to try some of their products.
Yes!
I tend to have a green thumb but I'd just about run out of patience with this flower bed. While I had several plants in it now they were still kind of puny and I wanted them to fill in super quick.
And that can only be done with time. ORRRR great soil and good nutrition. Plants need food too ya know.
Bio-Flora sent Dry Crumbles, Seaweed Creme, and Soil Source and I've been using it for about six weeks.
Here are my thoughts about it.
It's super easy to use
I don't mind too much getting it on my hands because it's natural – I even let my dogs in the bed with me.
It smells like dirt and growing things – not chemicals
I know it's doing good things in my soil so that in the future the plants will thrive
It's feeding my plants just what they need
While I have no scientific proof I think the colors are more bold and the stems thicker than ever before
The bugs, worms and other critters that live in the soil are still alive and well – a good sign
The second day after the first feeding the Scotch Broom went bonkers with blooms! I've never seen so many.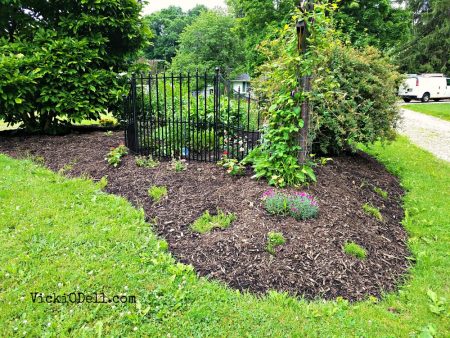 So I went out and bought MORE PLANTS!
I know that with a few more feedings my flower bed will look even more lush and full.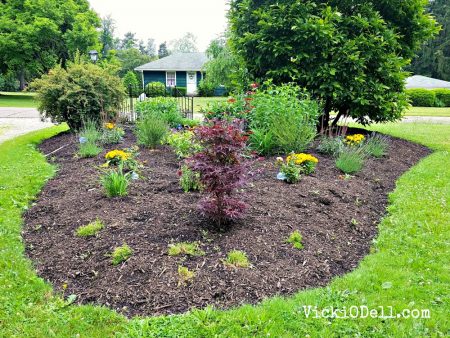 Some of the flowers are nearly waist high and I can't wait to see how this fills in over the summer.
Thanks for making a great product that I can feel good about using Bio-Flora!