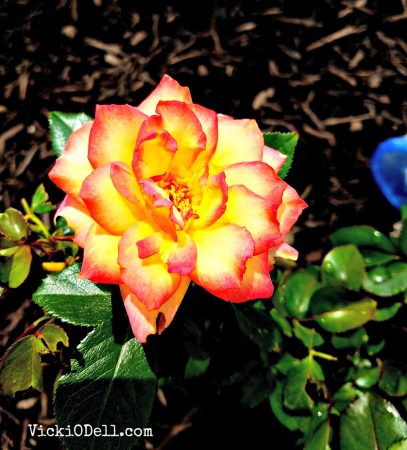 I kid you not, this rose was in the ground less than 6 hours when a deer came along and ate all of the flowers off. Two new rose bushes eaten bare. I could have cried.
While I was slow getting my experimental deterrent out I thought for sure I could plant the rest of the plants I purchased in the back yard and they would be safe. NOPE!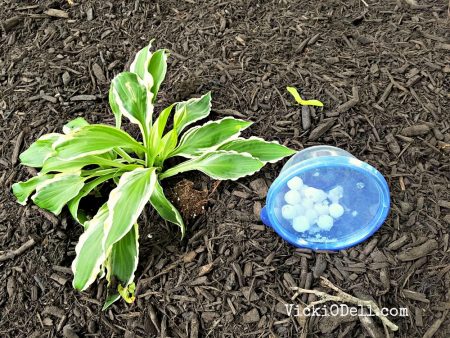 My Secret Trick for Keeping Animals Out of the Garden
Luckily, I have my secret weapon in place and they are blooming again.
What is my secret weapon? Mothballs!
And before you go on to lecture me about how toxic they are to the soil and plants let me assure you they do not come in contact with soil or plants.
I bought a bunch of small plastic containers and mothballs at Dollar Tree – containers are 3-5 bowls per package and mothballs have lots in a bag. For a buck!
I put several small holes in the lid along with 8-10 mothballs. Lay them on their sides, so they don't fill with water, near the plants I wanted to protect.
I also moved all of my hostas (known as the four legged salad bar) to one small area of the yard to keep them out of flower beds and that is helping too. The place I put them is really close to the house and so far the deer aren't brave enough to come eat them.
So far this is working really well. I've been using this method since sometime in April with good luck. I imagine I will have to change the mothballs to refresh the scent in another month or two but for the price I can afford it. Sure works better than the Zest soap on a stick I had been using.
How do you keep pests out of your garden?